Way too many photos, but enjoy them because I'm sure I'm going to be too busy for a few weeks to post many.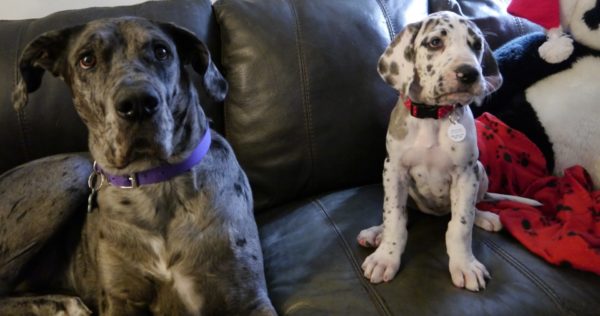 Scout and Trixie have hit it off pretty well. Trixie walked into the house and decided, yup this is where I belong, and began exploring her new home without hesitation. Day one has been a good day with excellent potty skills and good interactions with the other critters.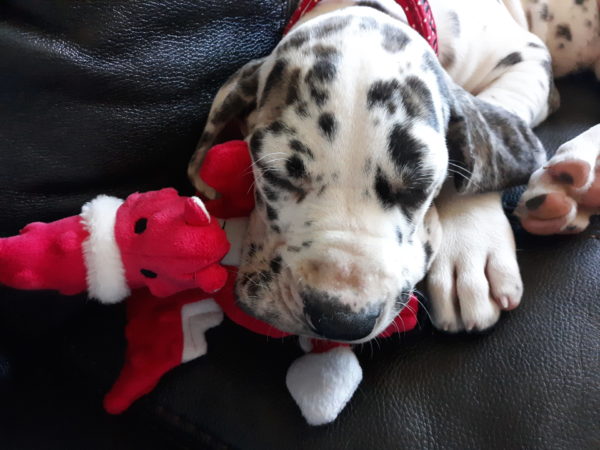 She's a brindle harlequin, meaning her spots are varying degrees of dark brown, grey and brindle. They are amazing markings. And those feet…they are huge in comparison to the rest of her.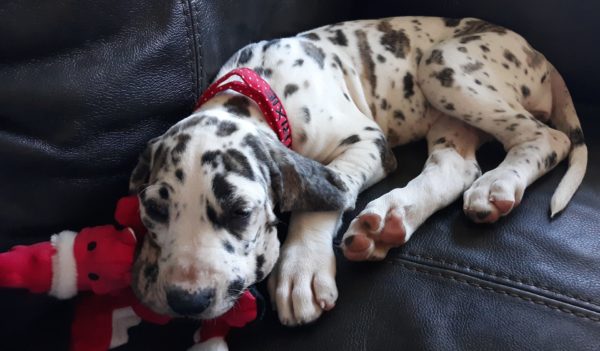 Lots of playing and lots of sleeping (for all of us).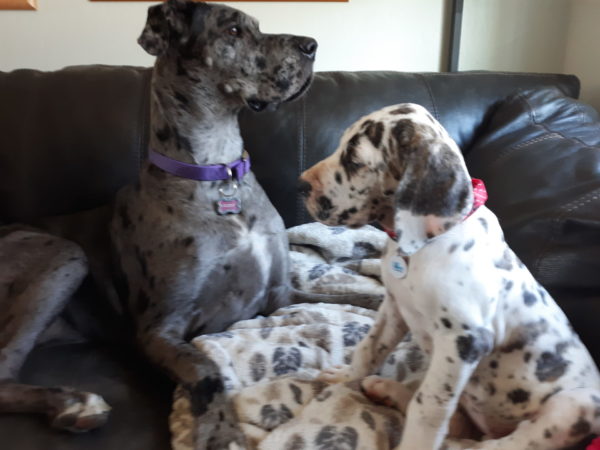 Scout is happy-ish. She needs some time to adapt to being the "big dog." She enjoyed her baby status.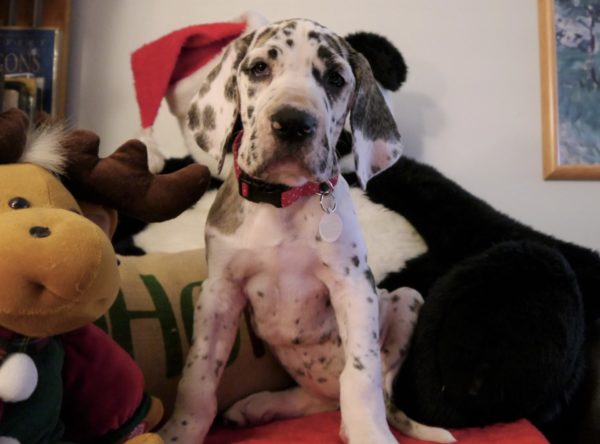 She's not thrilled to get her photos taken, so no formal portrait with panda yet.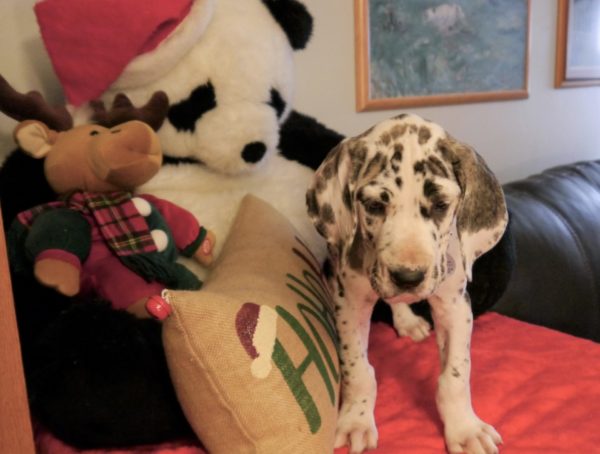 I swear her ears are long enough to step on, LOL
This isn't really what it looks like, but I love that I caught it. Trixie was kissing her and Scout was surprised. Not appalled. I swear.
Someone in another thread asked me why Great Danes and I think I've told the story before, but my first rescue as an adult was a six-month-old black Great Dane. I had no idea what I was in for but I was immediately smitten and my 3rd, 4th, 5th, and 7th rescues were all Danes. And most of my fosters have been Danes. Though there was one Husky mix foster that stole my heart, vexed me, made me believe in miracles and also showed me I am not built to live with Huskies. What a handful.
Bixby was my very first puppy ever and boy, was I not prepared for what it meant to have a Great Dane puppy – I'm better prepared now. I think.
Open thread