On the Road is a weekday feature spotlighting reader photo submissions.
From the exotic to the familiar, whether you're traveling or in your own backyard, we would love to see the world through your eyes.
Summers in Iceland are wonderful, with mild weather, long daylight hours, and a landscape full of history and wonders.  I love the days here.
But I live for the nights.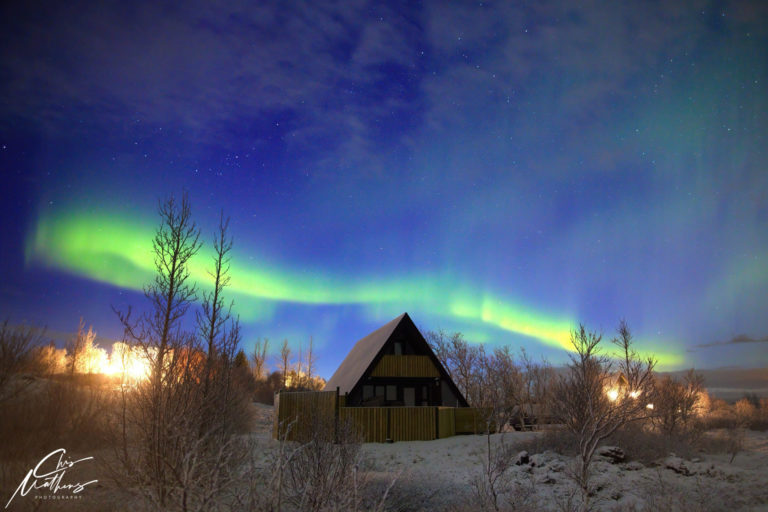 Hraunborg, Republic of Iceland
April 19, 2021
This is my house, about an hour outside the capital.  Apparently, I live in a Christmas card.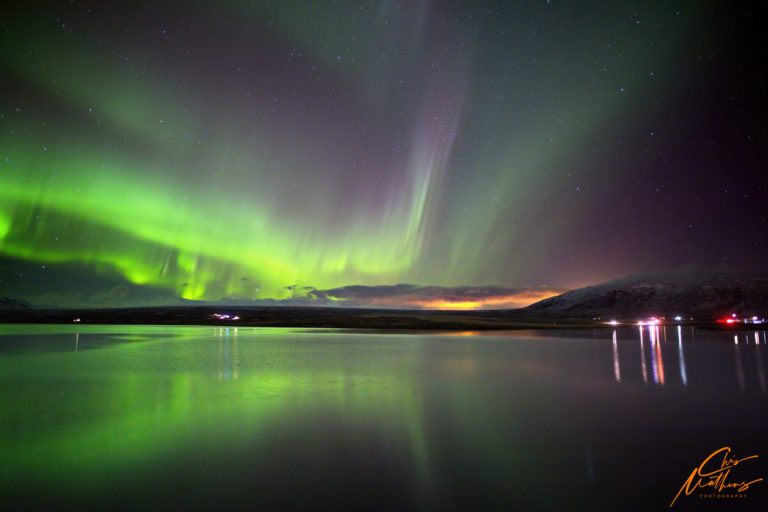 Úlfljótsvatn, Republic of Iceland
January 6, 2021
Northern lights dance across the sky and shine in the waters of Úlfljótsvatn, a lake just east of the capital.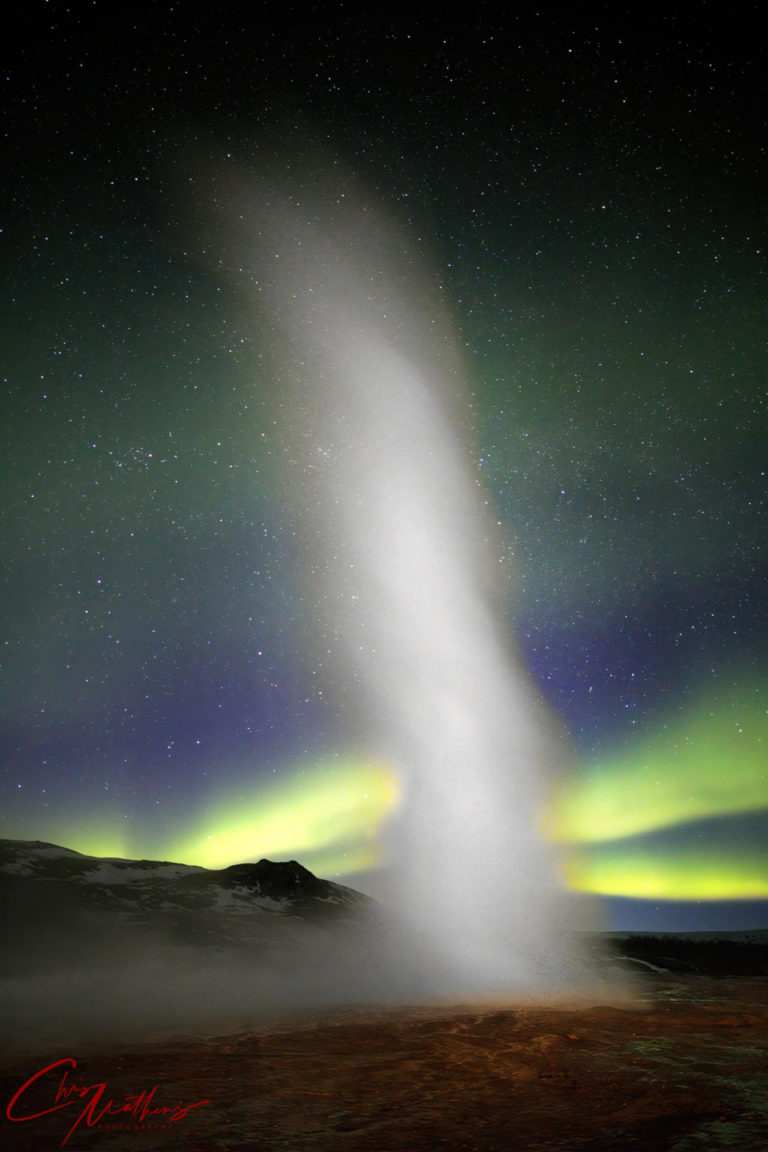 Geysir geothermal area, Republic of Iceland
April 5, 2019
The geyser Strokkur erupts beneath the northern lights.  Fun fact: the English word "geyser" is derived from the Icelandic word Geysir – the name for name for Strokkur's now-dormant big brother about 100 meters away.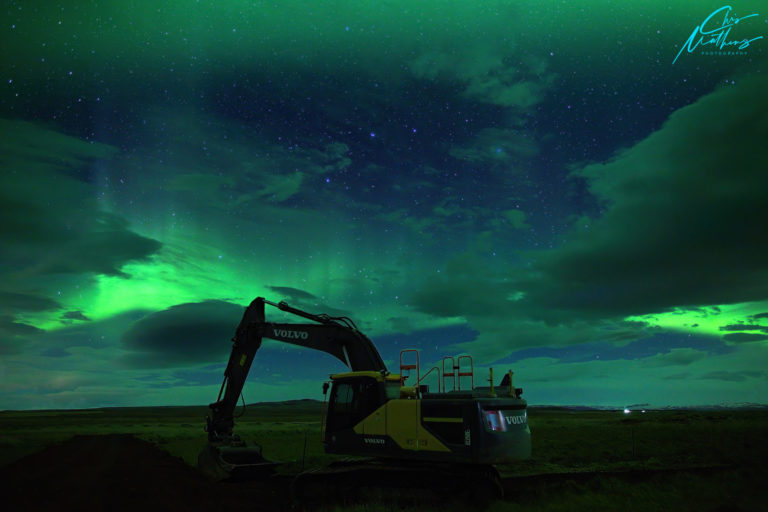 Just off Highway 35, Republic of Iceland
October 4, 2021
Even the mundane seems magical when viewed in the proper light.  A road construction project in southern Iceland.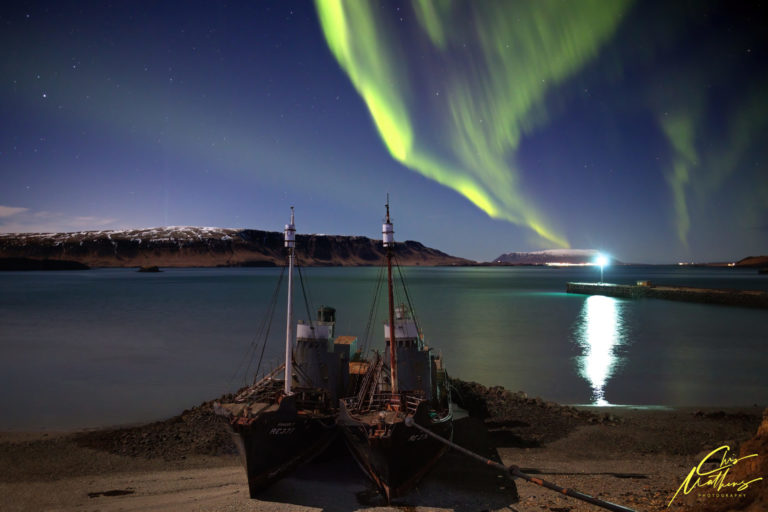 Hvalfjörður, Republic of Iceland
February 24, 2021
The forgotten dream of distant seas.  Scuttled ships, by now no longer seaworthy, rest on the south shore of a fjord north of Reykjavík.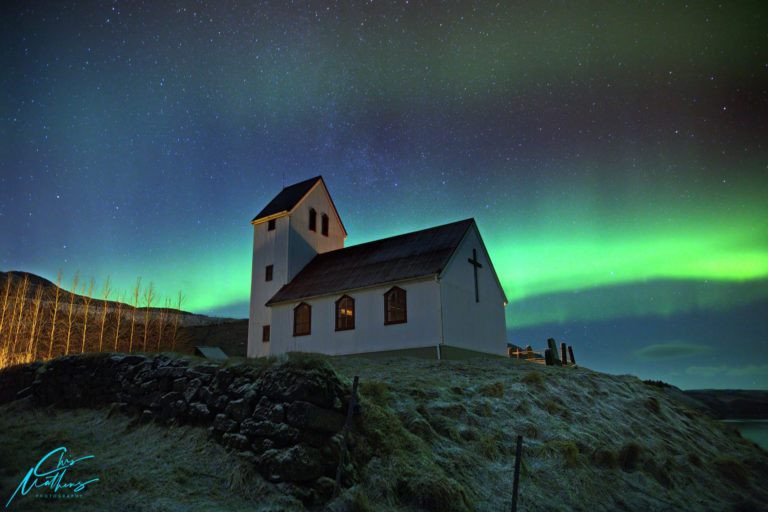 Úlfljótsvatnskirkja, Republic of Iceland
January 7, 2021
A country church watches over a small graveyard and is in turn watched by the night.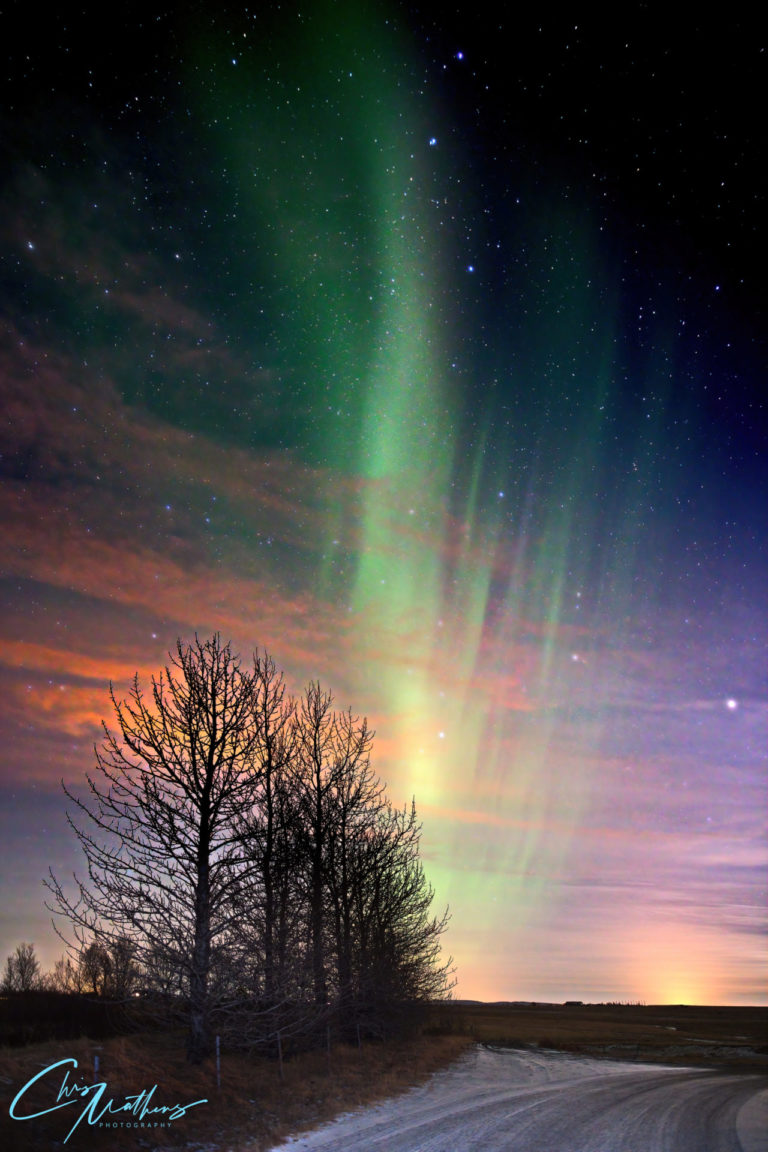 Near Kiðjaberg, Republic of Iceland
February 3, 2021
Sometimes the road less traveled is more interesting than the others.  On this one Lady Aurora partners with the distant lights of the Sólheimar ecovillage.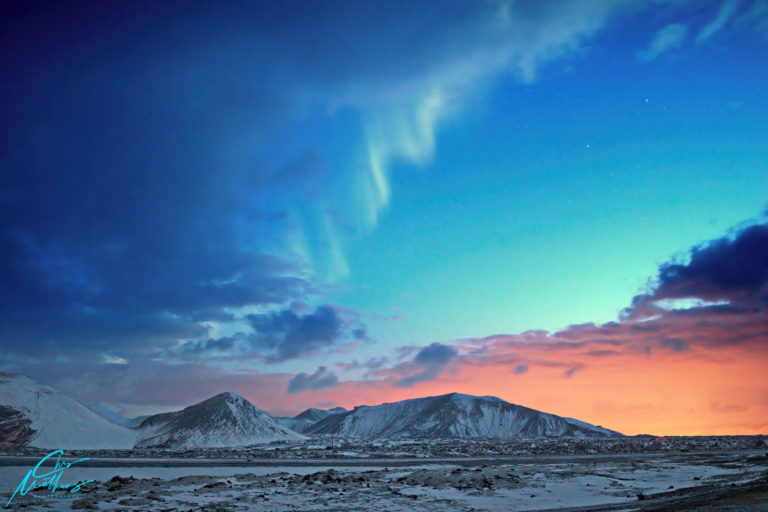 Just off Highway 1, Republic of Iceland
May 7, 2018
The northern lights become visible in mid-August as the first stars return to the evening sky.  Auroras can sometimes be seen as late as mid-May, just before the long daytime of summer takes hold.