Okay, trigger warning.  Spider. And amazing human. And love. Lots of love:

Some people just know how to live. Some people build giant snow sculptures, others make wooden penguins:
January 29 2022 115:43a AM  ·

My dad has been waiting for the right time, waiting for a good storm, waiting with 99 wooden penguins that he made to put on the town green. This is that time, this is that storm, these are his penguins.❤❄
Several folks sent me this story – Salt Water sent it to me in Pidgen! – it sounds like he had a good life.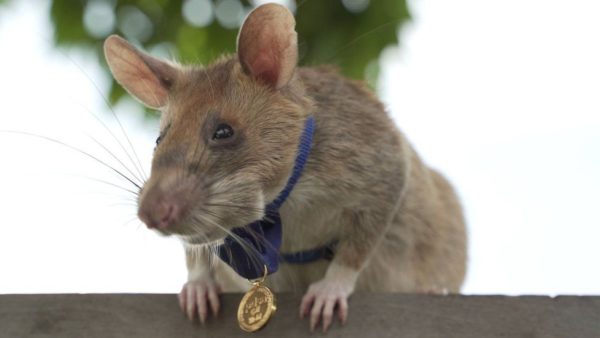 In a five-year career, the rodent sniffed out over 100 landmines and other explosives in Cambodia.

Magawa was the most successful rat trained by the Belgian charity Apopo to alert human handlers about the mines so they can be safely removed.

The charity said the African giant pouch rat "passed away peacefully" at the weekend.

It said Magawa was in good health and "spent most of last week playing with his usual enthusiasm". But by the weekend "he started to slow down, napping more and showing less interest in food in his last days".

Bred in Tanzania, Magawa underwent a year of training before moving to Cambodia to begin his bomb-sniffing career. There are thought to be up to six million landmines in the South East Asian country.
We got about 7 inches of snow over the last 24 hours and it's now sub-zero and the ducks are safely tucked away in the bathroom, enjoying bathtub time. They'll probably be there until Friday morning, when temps will climb into the 30s again. Video of their bathroom adventures is here.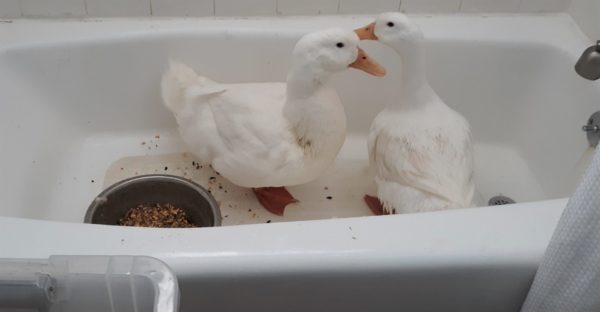 Thanks for all the kindness emails, I may have to jump up to 3 acts of kindness per post if this keeps up.  As always, email me your acts of kindness stories…