#WyrdWednesday
Some weather lore for Candlemas/Groundhog Day

If Candlemas is fair and clear
There'll be 2 winters in the year.

If a groundhog does not see his shadow today, spring will come early; if he sees his shadow, winter will endure.

Happy Groundhog Day
?VernonThomas pic.twitter.com/KtS4pboY9X

— Elsa (@ElsaMc1878) February 2, 2022
Candlemas (Imbolc, sheep's milk, because that's lambing season in Europe) is the cross-quarter between the Winter Solstice and the Spring Equinox. Christmastide, in the Christian liturgy, is offically over; now comes the hard but hopeful days where our ancestors prayed the stores of food & fuel would hold out until Easter. Like most lunar holidays, the celebration proper starts at sunset, on February 1st… but the 'holiday' is mostly observed on February 2nd.
Snowdrops are also known as 'Candlemas Bells'. They bloom around the time of '#Candlemas', a Christian 'celebration of light', echoing the pagan tradition of #Imbolc, that is held on 2nd February to commemorate the ritual purification of Mary following Jesus' birth. #wildflowers pic.twitter.com/tKjBmAPfNU

— VenetiaJane's Garden (@VenetiaJane) February 2, 2022
Today's Color: White. For those still celebrating Imbolc, blessed Candlemas to you! Those watching for the groundhog, may he not see his shadow! In the woods we'll be watching to see if Cailleach is out gathering wood (sunny) or if she feels she has enough to survive the winter. pic.twitter.com/QkihZ9uz9Z

— ??SpellFire?? (@fire_spell) February 2, 2022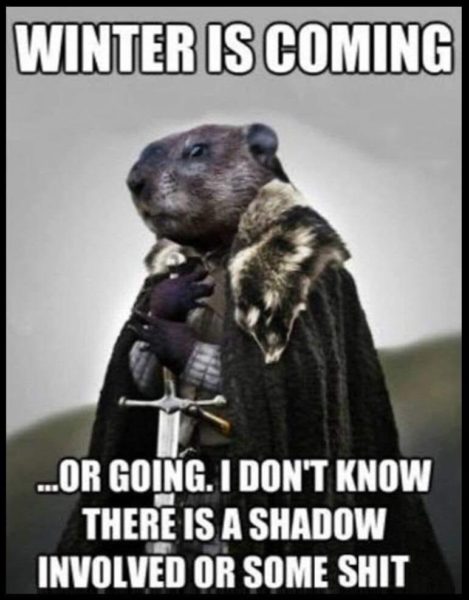 (h/t SiubhanDuinne)

Speaking of Groundhog Day… FTFNYTimes…
You're the guy to make it clear it's shocking! You can go Hostage Crisis Koppel about it! Your paper spent millions ruining a word game today! https://t.co/xXqr0eNQNb

— zeddy (@Zeddary) February 1, 2022
Word pic.twitter.com/m1YkUlq2m2

— Roy Edroso (@edroso) January 31, 2022
we have not and it's inexplicable imo https://t.co/6Csfnui4tI

— Gerry Doyle (@mgerrydoyle) February 2, 2022
Exactly right, @JamesFallows. What explains this compared to this? https://t.co/eCGbBJkmuJ pic.twitter.com/YpRYYTYh8U

— Dan Froomkin/PressWatchers.org (@froomkin) February 1, 2022