I was in line to check in for another dismal night at the casino, and was next to check in, when I got the call that the power came on. Man was I happy. Got home, and was greeted with this: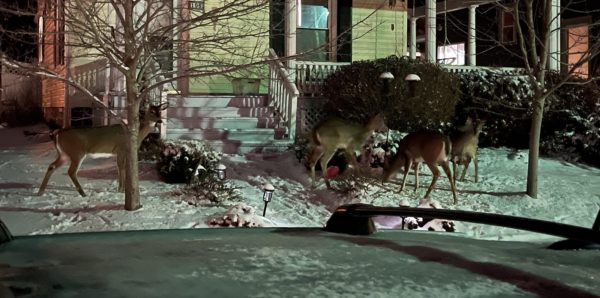 There are deer in my neighborhood starving and I did nothing. I immediately went inside and grabbed the 50lb bag of dried corn and peanuts for the squirrels and crows and just dumped them in my front yard.
And for the love of everything holy if you suburban dwellers tell me not to feed the deer and blah blah blah I am going to lose it. Deer have always been here my entire life and only come when we log and ruin their normal grazing areas. There was logging all around here the past two years so it ain't their fault and I will feed them if I want them I am not attracting them here they are here cuz there is no where to go and I am going to feed them so back off. I'll put out a god damned salt lick if you fuck with me on this.
At any rate, all the critters are fine, none of the pipes froze, the house is back up to 48 and climbing, but some of the plants look PISSED and I may have lost a couple.
I am so glad to be home.