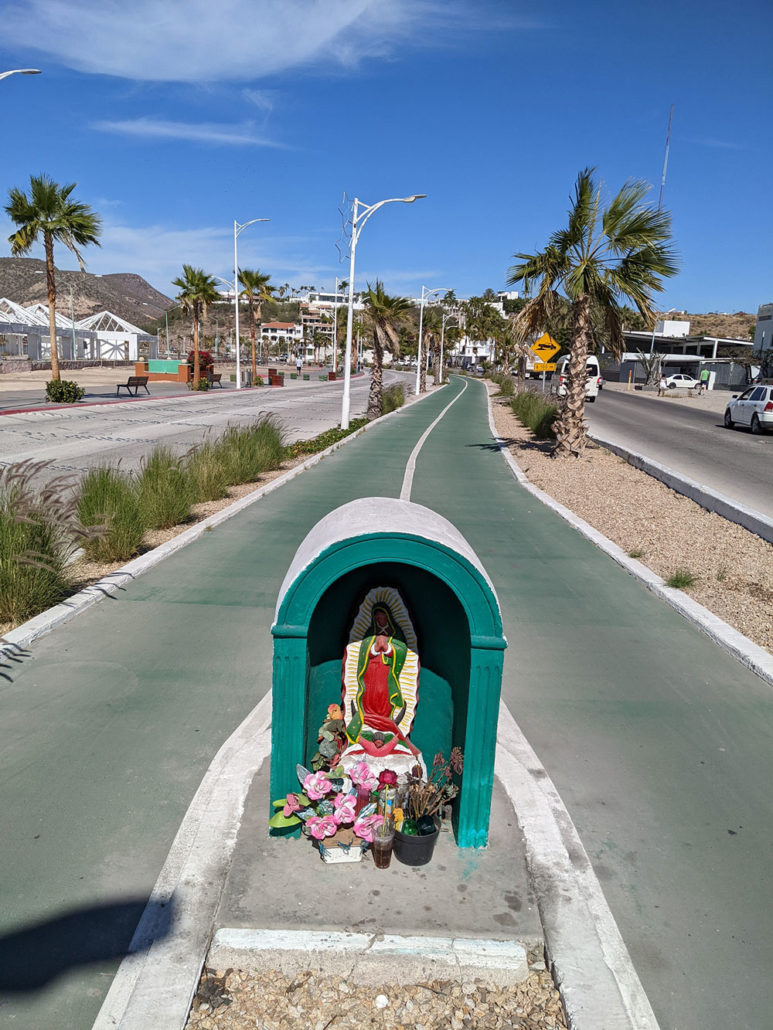 Yes, as a matter of fact, that is a shrine to the Virgin of Guadalupe, in the middle of a bike path, in La Paz, Baja California Sur, Mexico. Note the tiny Juan Diego under the Virgin. As I write this, sitting in a campground far to the south of this shrine, a pair of British overlanders are parking their rig near mine, and the man who is directing his wife could be a double, in posture and appearance, to Wallace from Wallace and Gromit.
I have a bunch of photos and thoughts to share, but I'm working on this trip and I'm naturally lazy, so those thoughts and photos will have to wait until I've had my fill of tequila and fish tacos. Until then, here's another strange fact. Did you know that John Lewis had a set of graphic novels written about his life, and that he would attend Comic-Con in San Diego, dressed as he had been when crossing the Edmund Pettus bridge, and lead a march through the convention floor? Here's the first graphic novel in the series: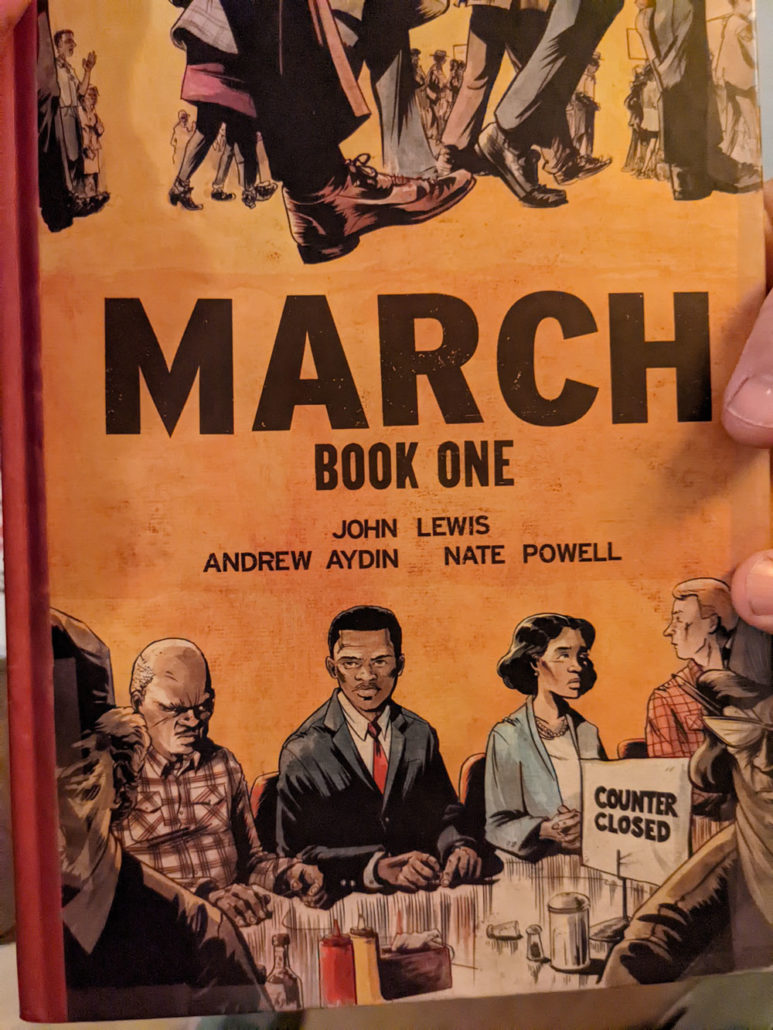 And, yes, these images are large. Open thread.