We got a bunch of snow so I fed the birds, cleaned out the bath and put some warm water in, and the house is a rocking: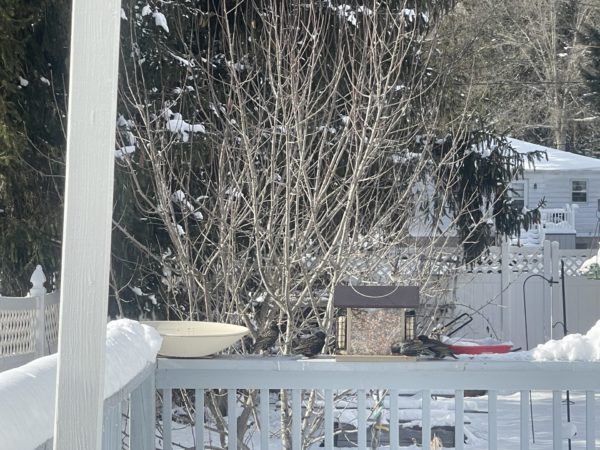 Ton of black birds and I could not make out if they were fat grackles or crows but I heard no crow sounds and they didn't have that blueish tint. There were some cardinals and other songbirds but every time I pointed the camera at them they flew off, and all that was left were these fatties and I have no idea what they are.
No birb shaming I don't care if they are exotic or rare I just like that they come to my house.