Greetings from the Barcelona airport, where I feel guilty for only knowing some German and Italian. Meanwhile, this fucking guy…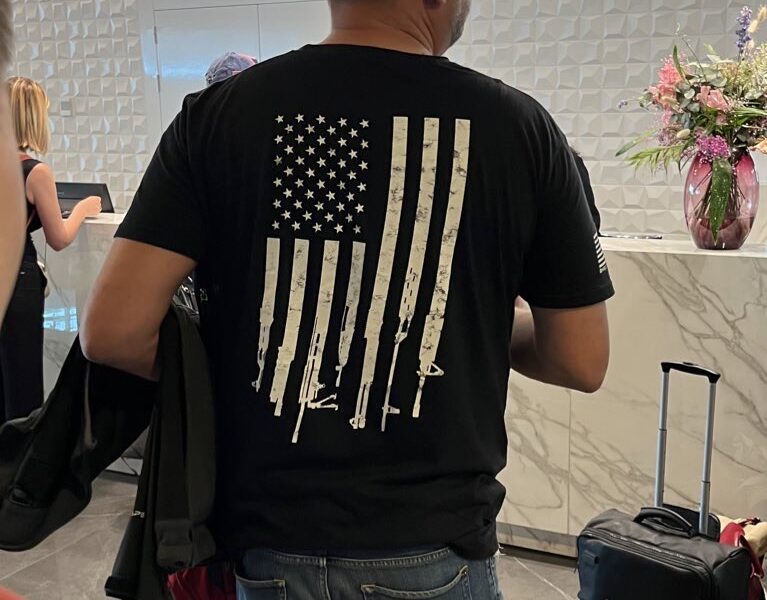 When I was in high school, I was taught that traveling internationally made you an ambassador for your country. I honestly can't say whether he learned the same. He's certainly being accurate enough, though the stripes should probably be red.
They didn't let him into the lounge on what sounded like a made-up technicality.