That's what I want to do sometimes when I read a thread and it's so clear how grim things are on so many fronts – I want to stick my fingers in my ears and say la la la I can't hear you, like when I was a kid.
So if anyone else out there is feeling overwhelmed at times, and I know you're out there because you are sending me email messages, let's use this thread to talk about fun things we used to do when we were kids.  Or talk about what tricks you have up your sleeve for when you start to feel overwhelmed.
Oh to be a kid again, stealing a sprig of lilacs from a bush and sniffing it constantly as I was walking home from school.  The worst thing we had to worry about in the summer was getting home before dinner so we wouldn't get in trouble.   I used to pick up grasshoppers and put them in the basket of my bicycle and take them for a ride – I thought that jumping all the time must make them tired!
Here's a bonus picture of some zucchini from my garden this week.  oops, I think a cucumber snuck in there also!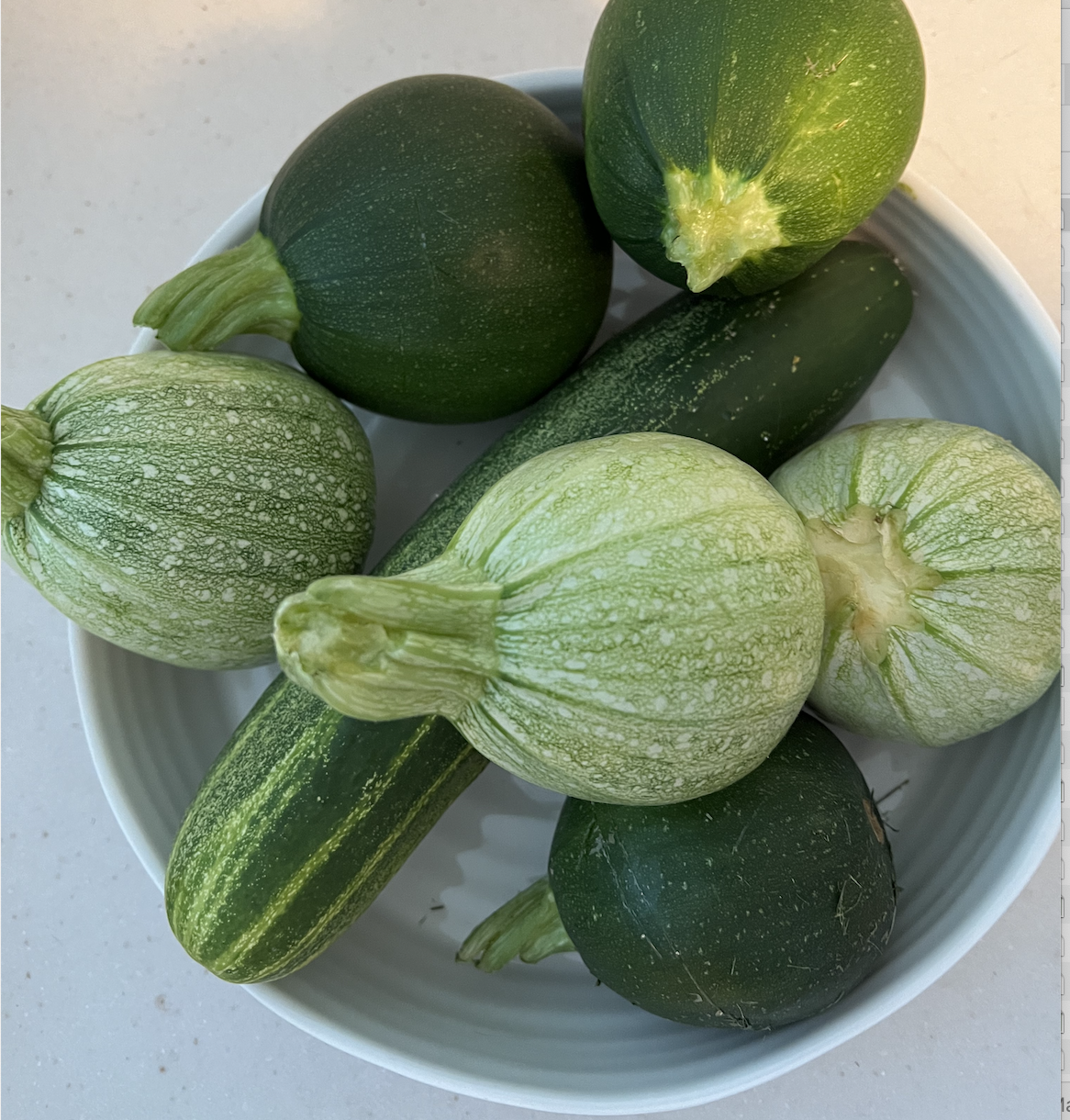 I have a better picture but in that one you can see my messy countertops, and I can't have that. :-)
I like the round zucchini.  They don't go from "I'll be able to pick that tomorrow" to "oh my god, get the wheelbarrow because this one is huge" as soon as you turn your back.
Open thread.