So… Blood & Treasure showed up on Tivo yesterday with the start of season two.  It's a totally not serious show but mindless and fun.  Are you willing to share your guilty pleasures?  (On TV and in books, of course, not in real life.)  That would be TMI.
Oh, and it's hot out.  Have one of my homemade popsicles.  White nectarine / cherry.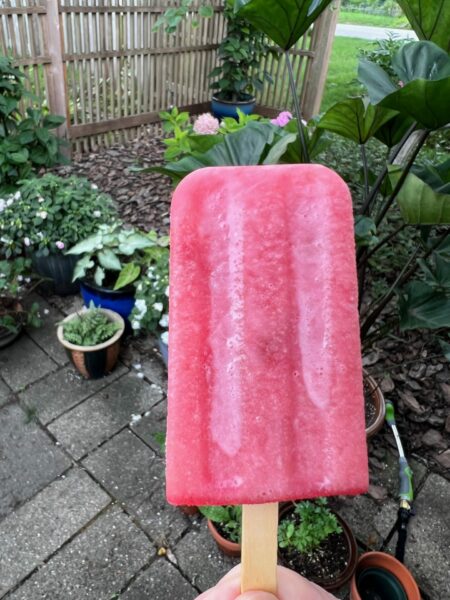 I'm pairing this with the quilt block photos thread because it will be tough to have a conversation on a thread with 20 images!  But I wanted everyone to be able to see the block images in a big enough size to really be able to see them.  Don't tell us which ones you want yet, that will be in another thread after the raffle closes at midnight on Tuesday.
Open thread.
Interrupting the open thread for a quick minute.
Because the merge "published" some pending On the Road submissions, and it lost pictures on some posts and lost comments on some other posts,  I'm asking anyone who has submitted an OTR post that hasn't been published yet to take a look at this list.
My best source of info – while the developers (hopefully) get this worked out – is in my OTR email folder.  So I want to make sure that is right, at least!
So if you have a pending On the Road submission, please confirm that you are on this list.  Or if I've somehow missed you, let me know that you should be on the list.
Resume open thread!