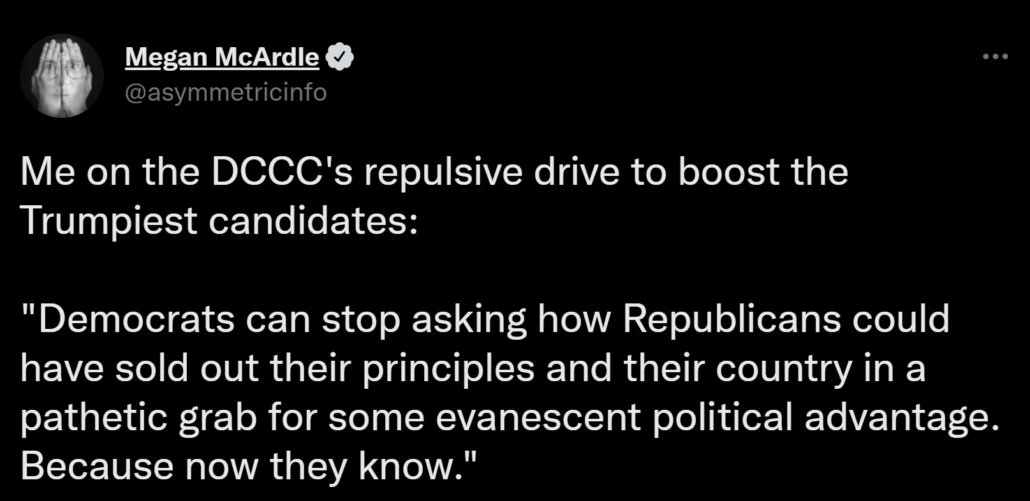 Sometimes it takes a real idiot going overboard to clarify things. Whether you agree with the DCCC's strategy in Peter Meijer's district, the ad they ran on behalf of his opponent did not abandon principles. It simply said that Gibbs was too conservative for the district, and provided examples. (If you think the DCCC did a bad thing, and you haven't watched the ad, watch it.) As for Saint Peter Meijer, he's falling in line, as predictably as any other Republican: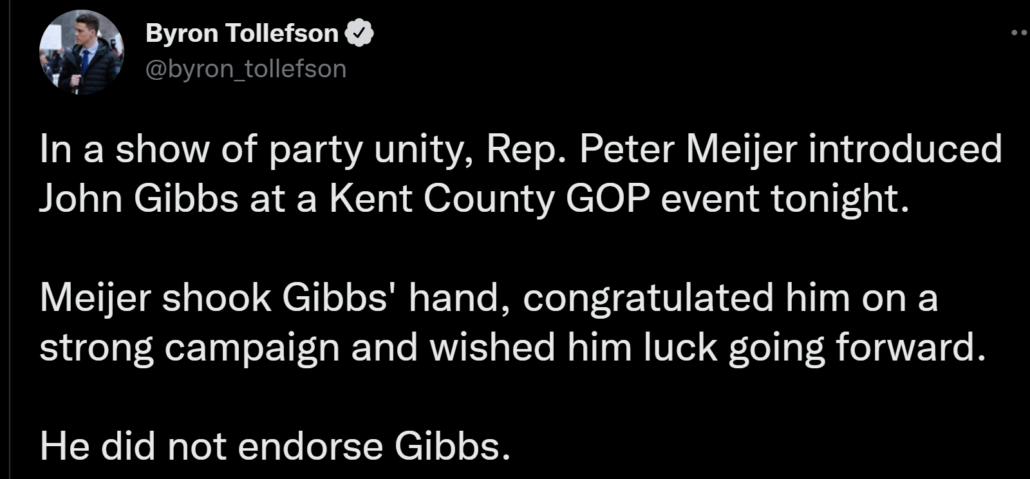 I think Tollefson forgot a "yet" at the end of that last sentence.
Democrats engaging in the mildest of rat intercourse makes DC fools like McMegan run for an Ativan drip, since the party of the adults in the room is supposed to bend the knee for a Republican who did his fucking job, once. Fuck that noise, and get used to Democrats fighting, I say. So, I've decided that I don't have a big problem with the Gibbs ads, and I hope they propel Hillary Scholten to a victory in MI-3. I frankly don't know if they worked in any case, because Michigan Republicans seem able to choose election-denying Trump-endorsed wackaloons like Tudor Dixon with no help from us.