On the Road is a weekday feature spotlighting reader photo submissions.
From the exotic to the familiar, whether you're traveling or in your own backyard, we would love to see the world through your eyes.
Albatrossity
In late June we visited my youngest daughter at her field site in northern Montana. She is a research ecologist at the Smithsonian Institute, working on the restoration of American prairies. The site is isolated, and simultaneously humbling and amazing. If you like wide open spaces, this is indeed the place. Our travels, towing a teardrop trailer that we just picked up in January of this year, took us through some other gorgeous country as well. Here are some images of some of those places, critters, and vistas.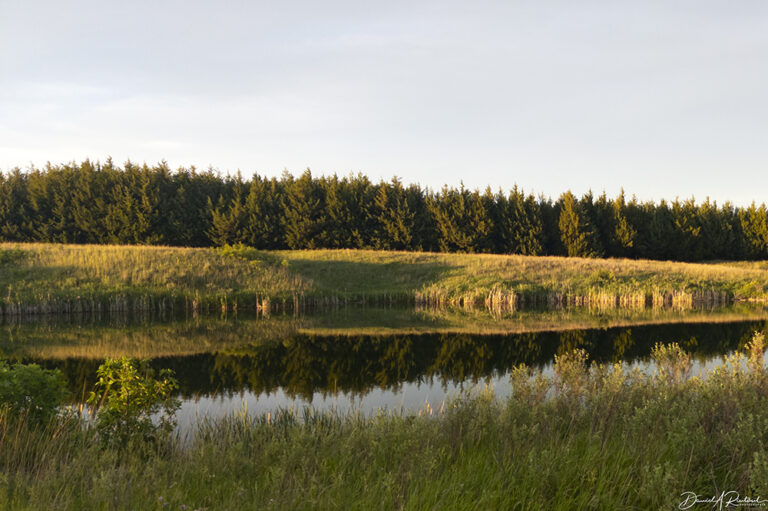 Northern Nebraska
June 21, 2022
Our first night was in north central Nebraska, at a recreation area that had only three sites, but we were also the only folks there for the night. We did see some kayakers on the lake; otherwise we had it to ourselves (and the Dickcissels, Sedge Wrens, Catbirds and Meadowlarks). Here is a look at the lake, as the solstitial sun sets on the Nebraska Sandhills.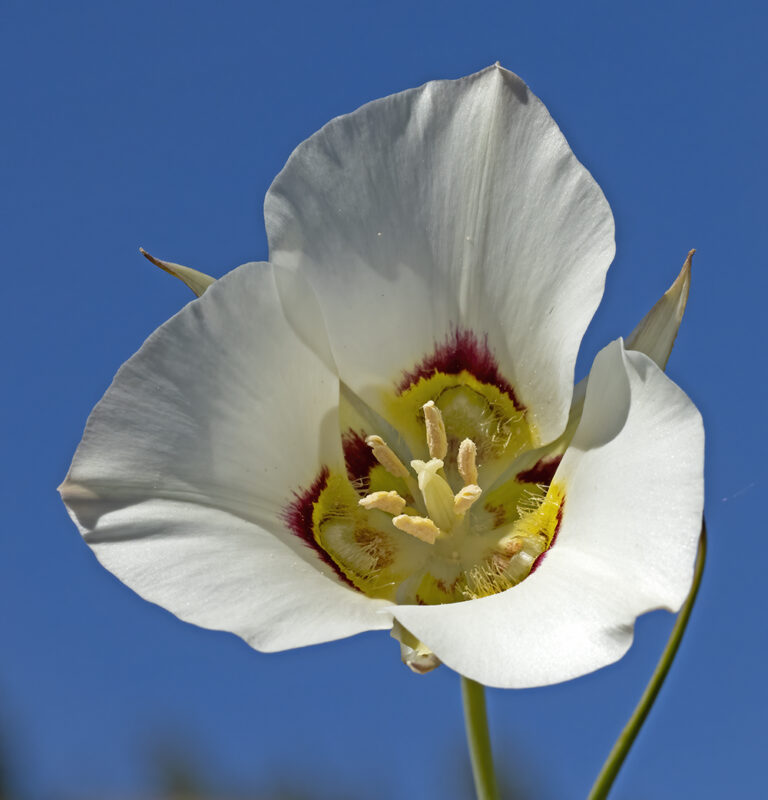 Near Miles City MT
June 22, 2022
Night 2 was in Montana, at another recreation area near Miles City. We did not realize that "recreation area" was a synonym for "someplace to go shoot your guns at the canyon walls after you get off work", but fortunately that activity was brief, ending before sunset. The campsite was in a patch of Sego Lilies (aka Nuttall's Mariposa Lily, Calochortus nuttallii). I found out later that this is the state flower of Utah. Good choice, Utahans!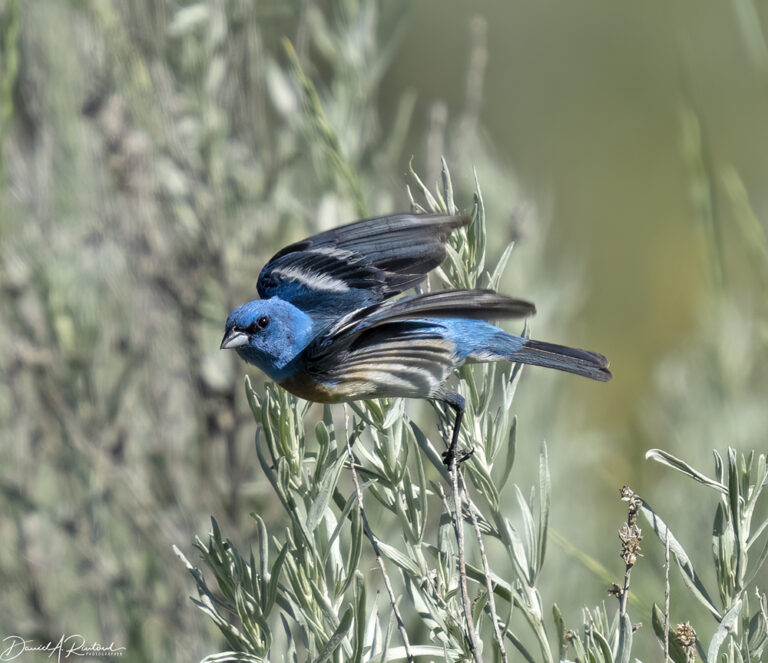 near Miles City MT
June 22, 2022
The true highlight of this site, however, was a male Lazuli Bunting (Passerina amoena) singing and displaying in our side canyon. I don't get to see this species often enough, and the light was perfect, so you get two pictures of this guy. Here's the first one.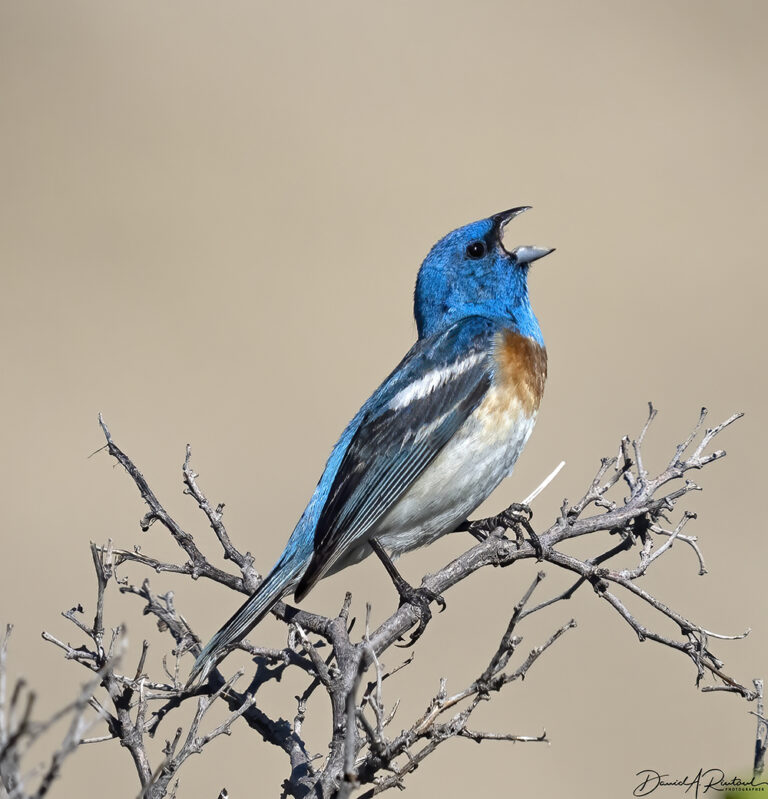 Near Miles City MT
June 22, 2022
And here is the second, in full song. The camera picked up a lot of wind noise, but you can even hear him above that in this short video clip.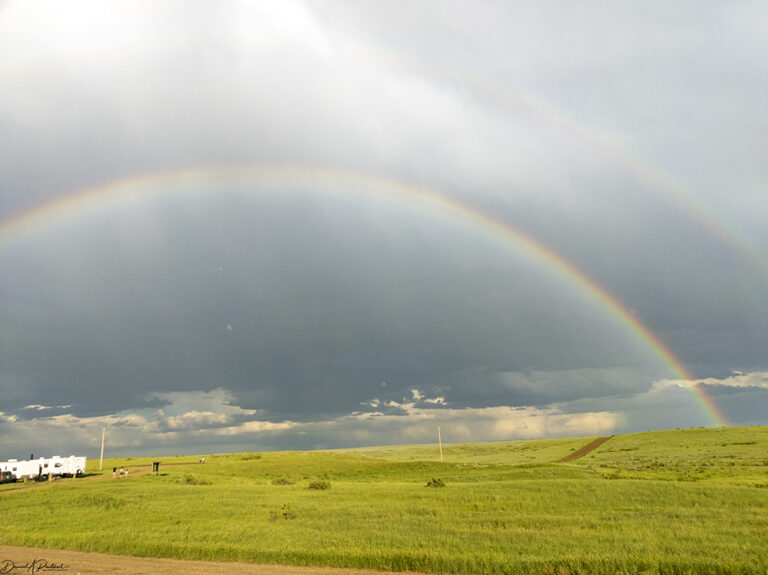 Buffalo Camp MT
June 23, 2022
Night 3 was at Buffalo Camp on the Montana short-grass prairie. My daughter had a nice trailer there (with her two cats), we had a teardrop trailer (no cats). As we headed down the road from Malta MT to this site, we encountered some rain, and that rain can turn those roads into impassable gumbo. We got lucky and made it to camp, then watched this rainbow off to the east. The Big Sky motto is not just a motto; I couldn't fit this rainbow in a single frame with the wide-angle lens I had.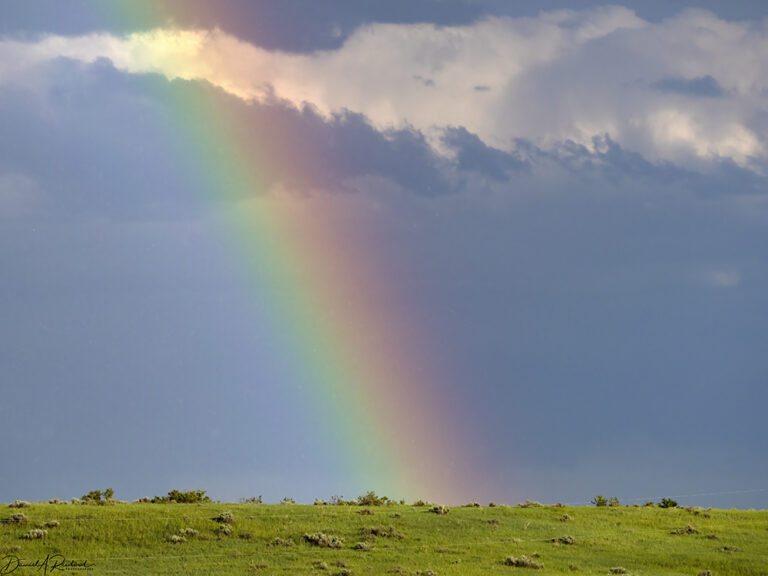 Buffalo Camp MT
June 23, 2022
But the telephoto allowed me to get a different perspective on the rainbow. There may have been gold at the end of that, but the roads were impassable for the evening and we never found out!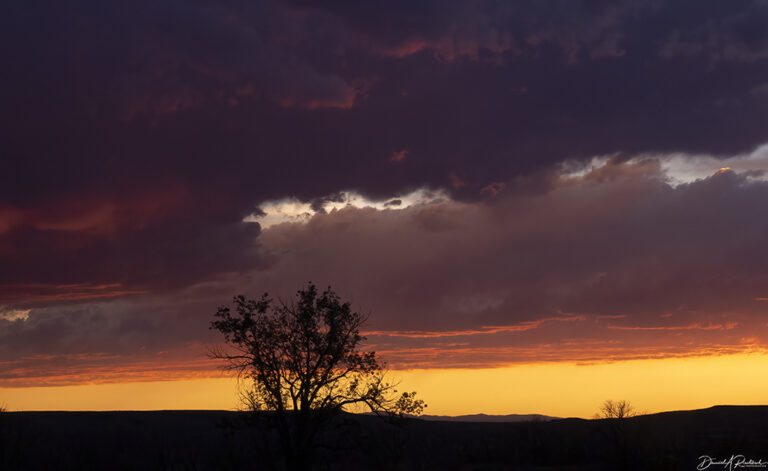 Buffalo Camp MT
June 23, 2022
Meanwhile, off to the west, this scene was unfolding.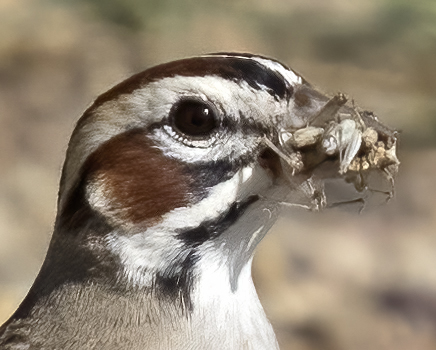 Buffalo Camp MT
June 24, 2022
Our campsite was bustling with birdlife the next morning. The songs of Western Meadowlarks, Eastern Kingbirds, and Common Nighthawks, accompanied our first breakfast that day. And this Lark Sparrow (Chondestes grammacus) was bustling around our trailer, looking to feed her fledglings a nice beakful o'bugs. Meanwhile, another Lark Sparrow was singing lustily nearby, hoping to father another brood of babies before summers end.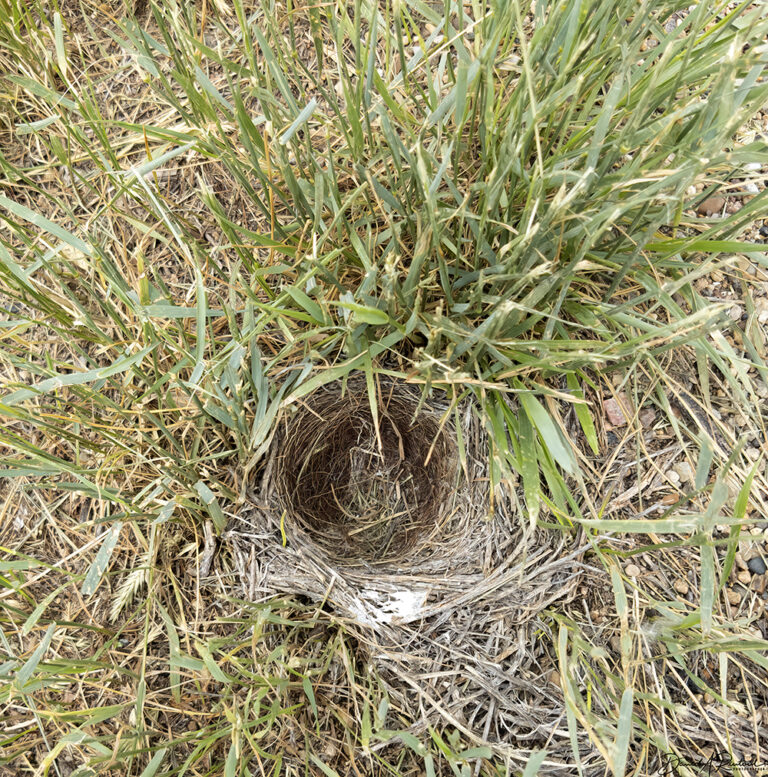 Buffalo Camp MT
June 24, 2022
After searching a bit, I found the Lark Sparrow nest, right at the edge of the gravel at our trailer site. It was empty, but since I had seen a fledgling the day before, I suspect it was only recently abandoned.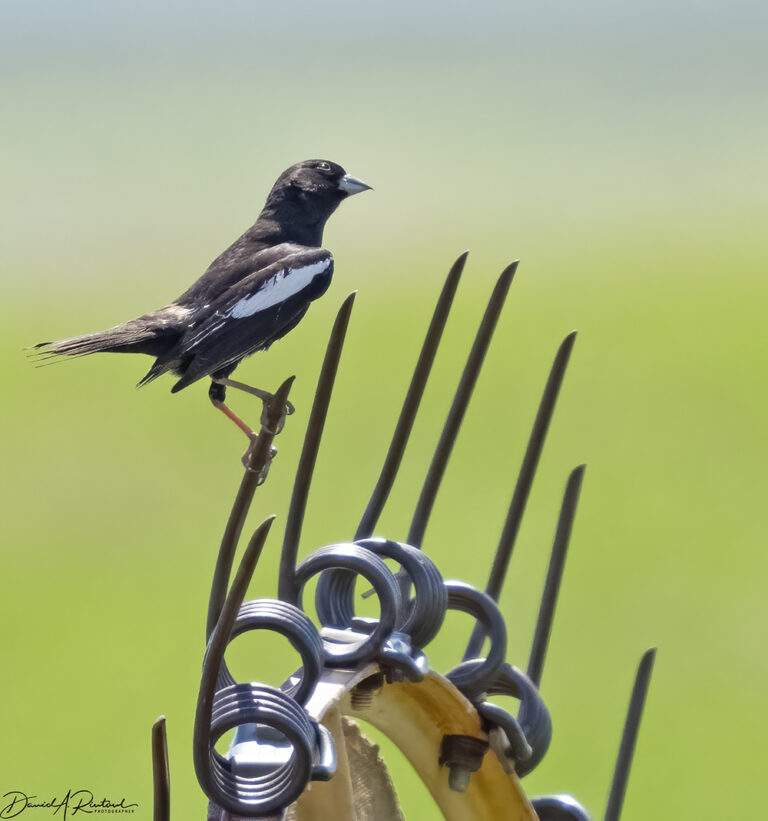 Malta MT
June 24, 2022
Lark Buntings (Calamospiza melanocorys) were another common sight on those short-grass prairies. So the last bird for today is this male, surveying his domain from an equally common sight, a wheeled hay rake.