Cole and I were talking about Beto and Fetterman yesterday, wondering who are the Betos and the Fettermans in the Democratic party that aren't on our radar yet.
*Open thread.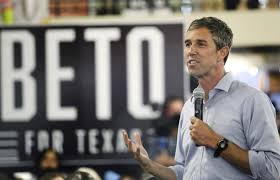 *I think I will get a rash if I hear one more word about yesterday's primary election, so if you want to talk about that, there are 3 other recent posts to do that.
Update: I will belatedly add a request that you guys include what it is about the person that makes you think of them in response to this question.