Diane Feinstein has passed.  How sad that after a trailblazing career like she had, that my first thought has to be "oh, no, what about the Judiciary Committee?"
From the office of Senator Dianne Feinstein: pic.twitter.com/rvcAmVk8O0

— Senator Dianne Feinstein (@SenFeinstein) September 29, 2023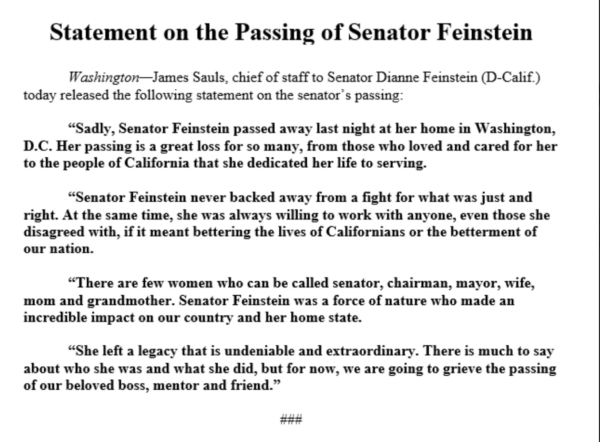 click on the statement to embiggen for easier reading.
Open thread.
Update: I was about to put a fundraising post for our two initial VA delegate candidates when I heard the news about Diane Feinstein.  I imagine Diane Feinstein will take up most of the oxygen, so I'll save the post for later.
But in case anyone wants to take their angst about what will happen now with Judiciary, and use that for good in Viginia, the thermometer is in the sidebar (at the top) and I'll include the thermometer here, as well.