On the Road is a weekday feature spotlighting reader photo submissions.
From the exotic to the familiar, whether you're traveling or in your own backyard, we would love to see the world through your eyes.
way2blue
[Another OTR submission of a 10-day trek along the Tsavo & Galana Rivers in southern Kenya.]
Our final camp under palm trees was one that was reserved for the safari outfit.  Very windy.  Various predators would come around each of the camps during the night.  So when a fellow hiker asked the chances of surviving the night if they slept outside their tent—the answer was 50%.  We were instructed to keep our tents zipped up a night to prevent lions from entering.  And to look around first—if we needed to go out of the tent to 'relieve' ourselves in the night.  A bit spooky…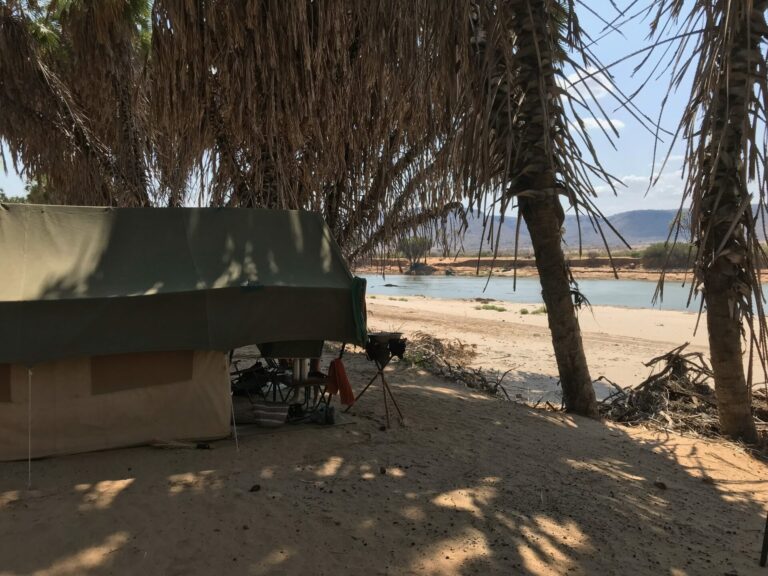 OUR TENT / EIPYA CHAPEYU CAMP.
With its view of the river.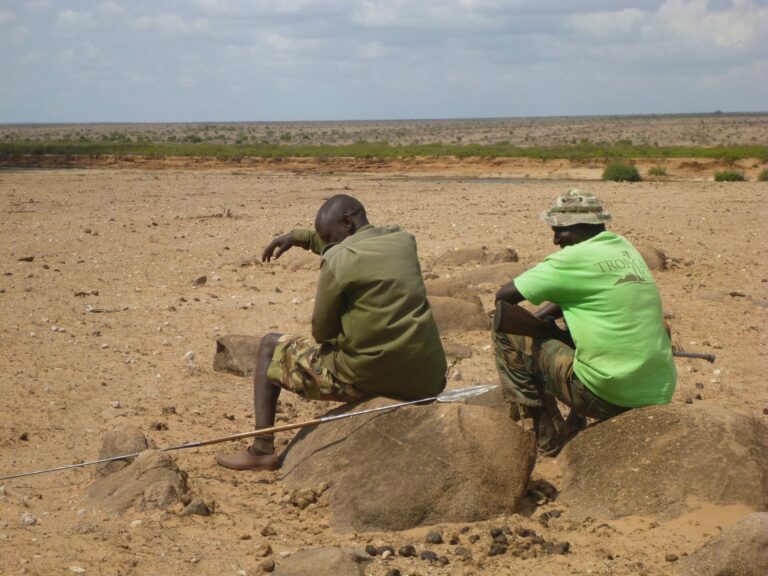 REST STOP.
Spotter, Lajori, wearing his dress shoes seated next to the head rifleman, Chui.  Both taking a break.  (The sandy landscape shows damage by cattle grazing.)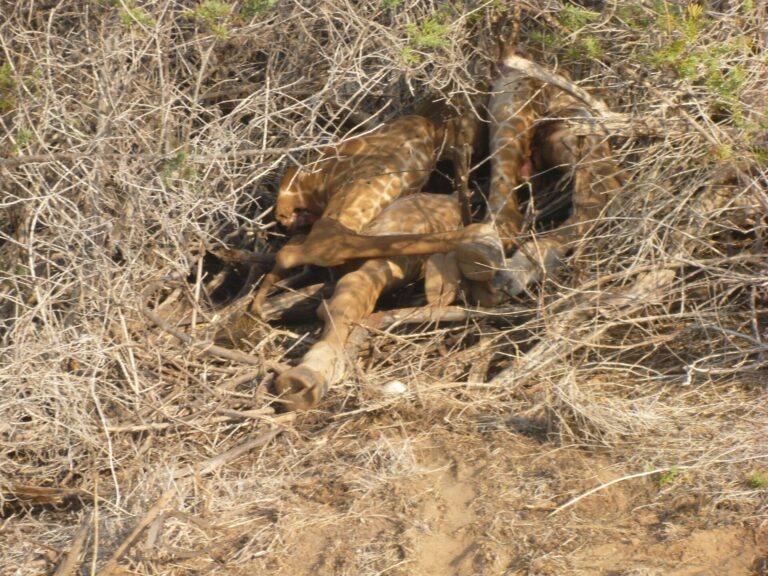 LIONESS KILL.
We'd just finished our morning hike and were heading to the river bank to drop down & cross to where Simon was waiting to drive us back to camp.  And spooked a lioness who was dozing in the scrub conifers after hiding her kill—a young giraffe—in the brush.  She spooked us.  We spooked her.  She let out a growl, twisted and bounded away.  Maybe 10 feet away from me.  Maybe 15.  No more…  With me pivoting toward the closest rifleman—to stand behind him—our instruction in such situations.  Across the river our driver, Simon, watched the whole drama unfold and wondering how things would turn out…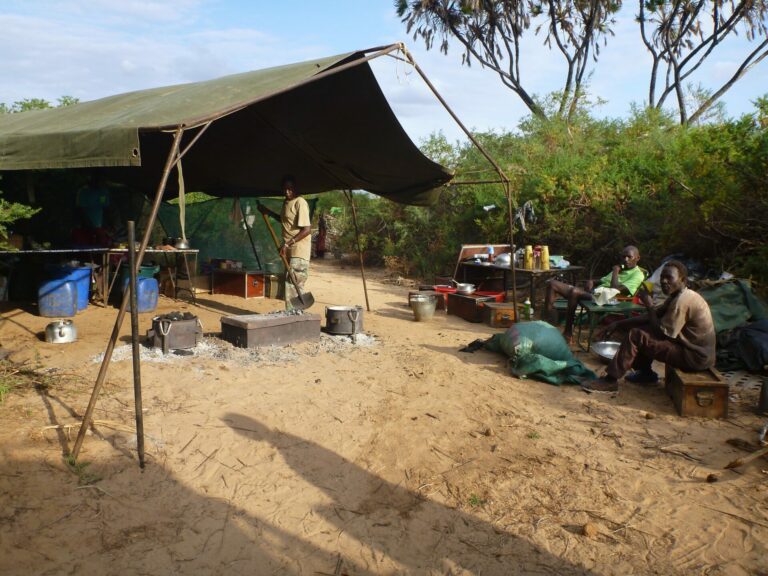 DURUSIRKALE CAMP.
Kitchen set up at our last camp was more structured since the safari outfit reserved this camp for their exclusive use.  Chef Kahui with his shovel…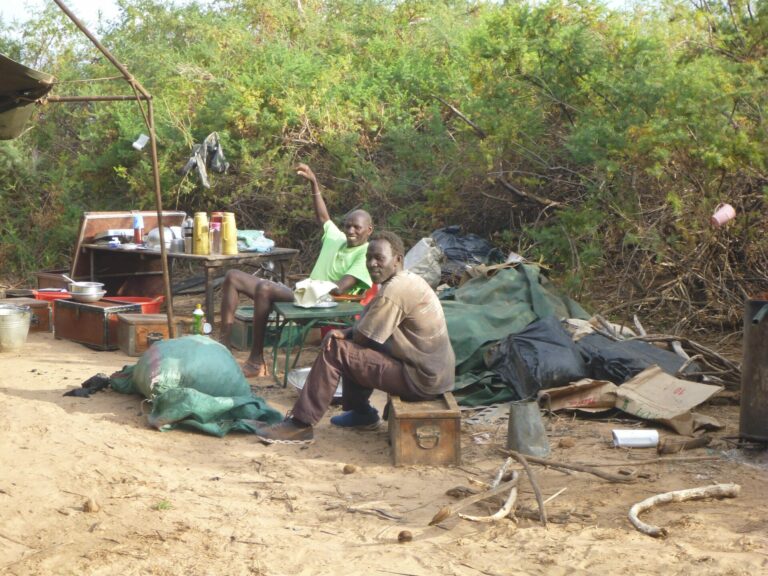 CAMP KITCHEN / DURUSIRKALE.
Another photo of the kitchen crew.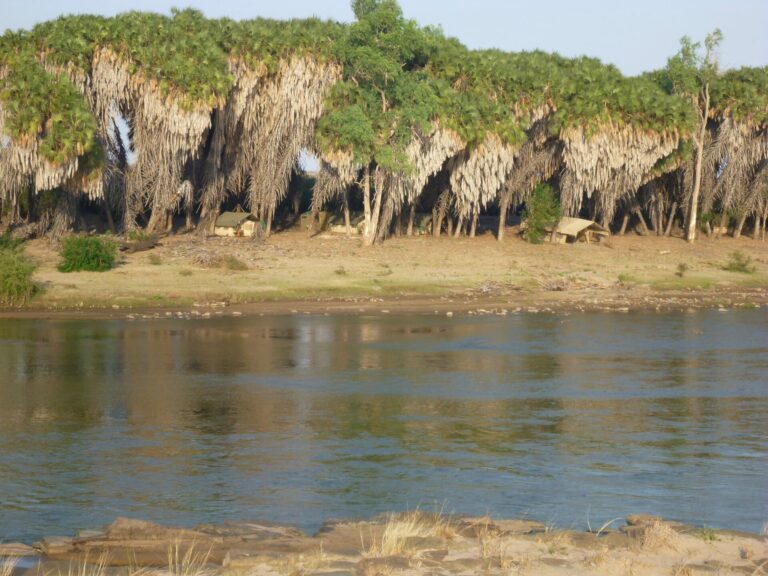 DURUSIRKALE CAMP.
Early morning view of our last camp from across the river.  Our tent is on the far right, then the dining tent, then tents for the rest of the trekkers & guide…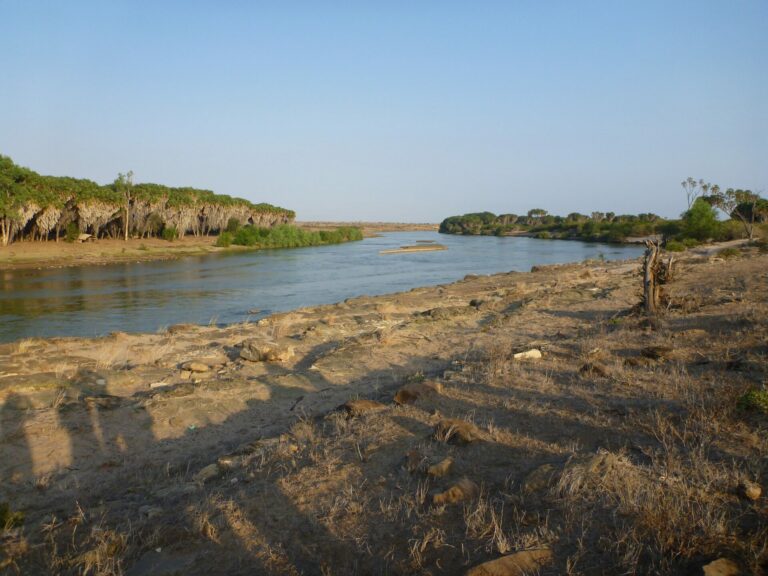 LOOKING DOWNSTREAM. 
Another early morning view of camp from across the river with long shadows.  In the evening, a bull elephant wandered into camp to eat palm 'dates' next to our tent.  One of the riflemen, Ekutan, stood by till the elephant moved on and we could safely join 'happy hour'…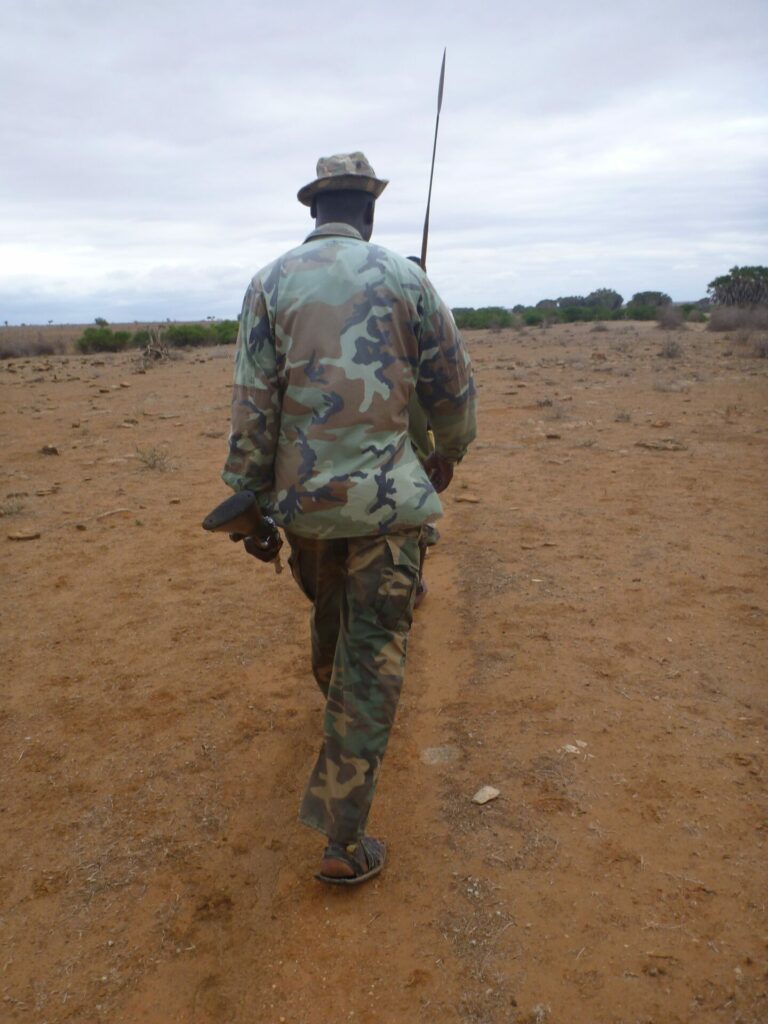 CHUI.
Lead rifleman—although in this photo one of the spotters (with his spear) is ahead of him…