More favorite pics!  I think we need to suggest captions for some of these!
🎄
Just a couple of pictures of my current boss, La Gordita.  This is La Gordita, incognito.  (MagdaInBlack)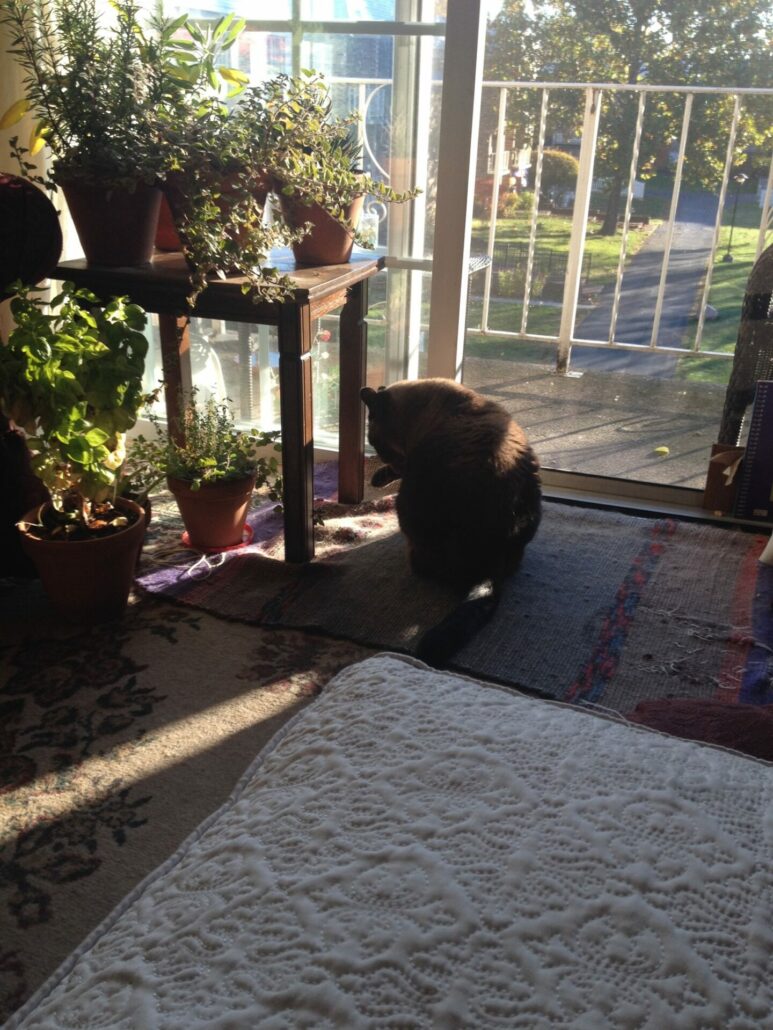 🎄
My current boss, La Gordita.  (MagdaInBlack)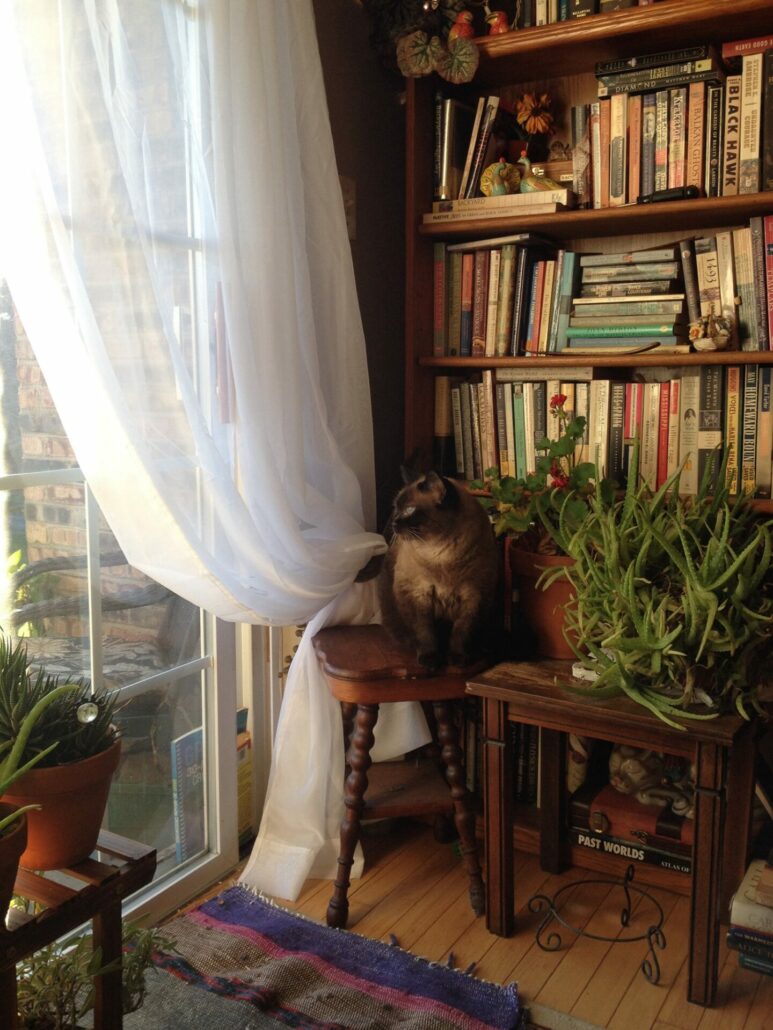 🎄
This is Jelly.  (Makada)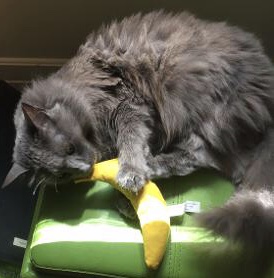 🎄
Lola and Ellie.  (Makada)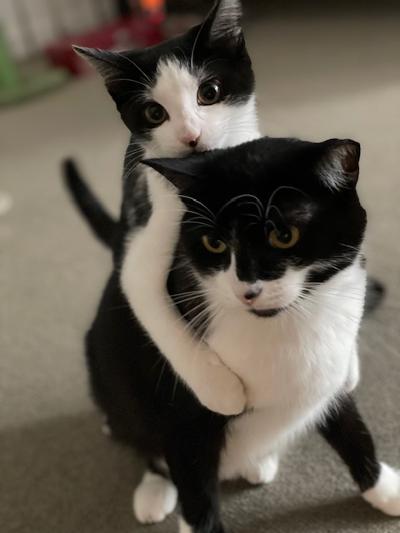 🎄
Tess.  (Maze Dancer)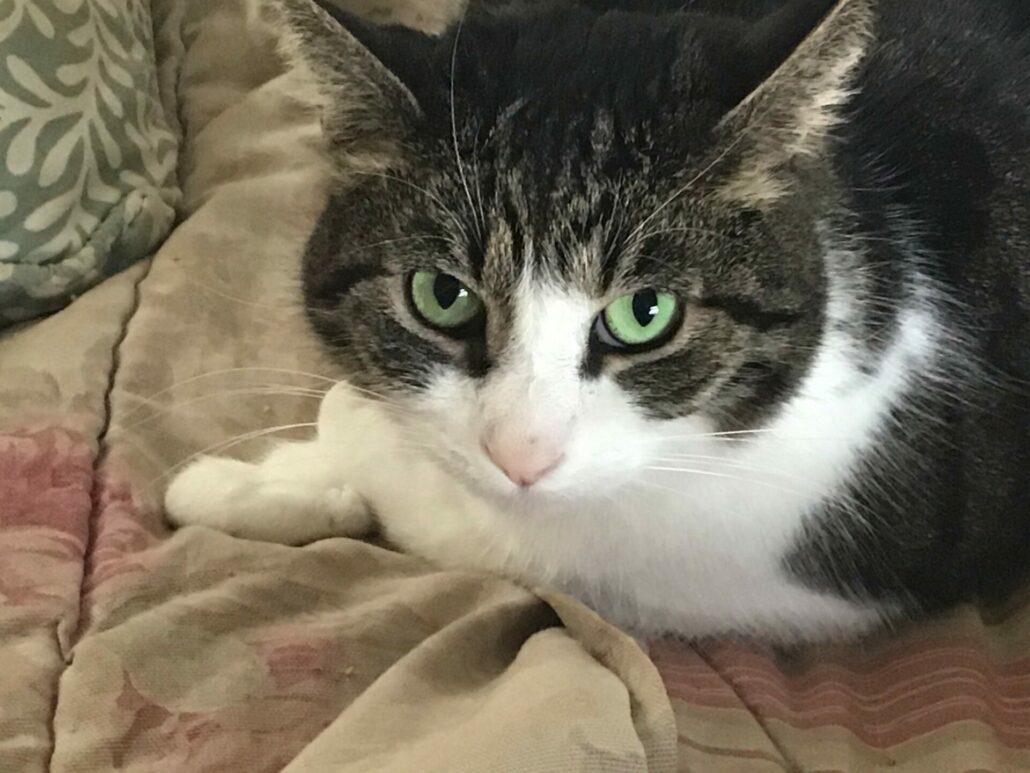 🎄
Teenage Kai (left) and Alethia (right). Along with Tess, above, the currently alive members of 12 perfect cats that I have been taught by throughout life.  (Maze Dancer)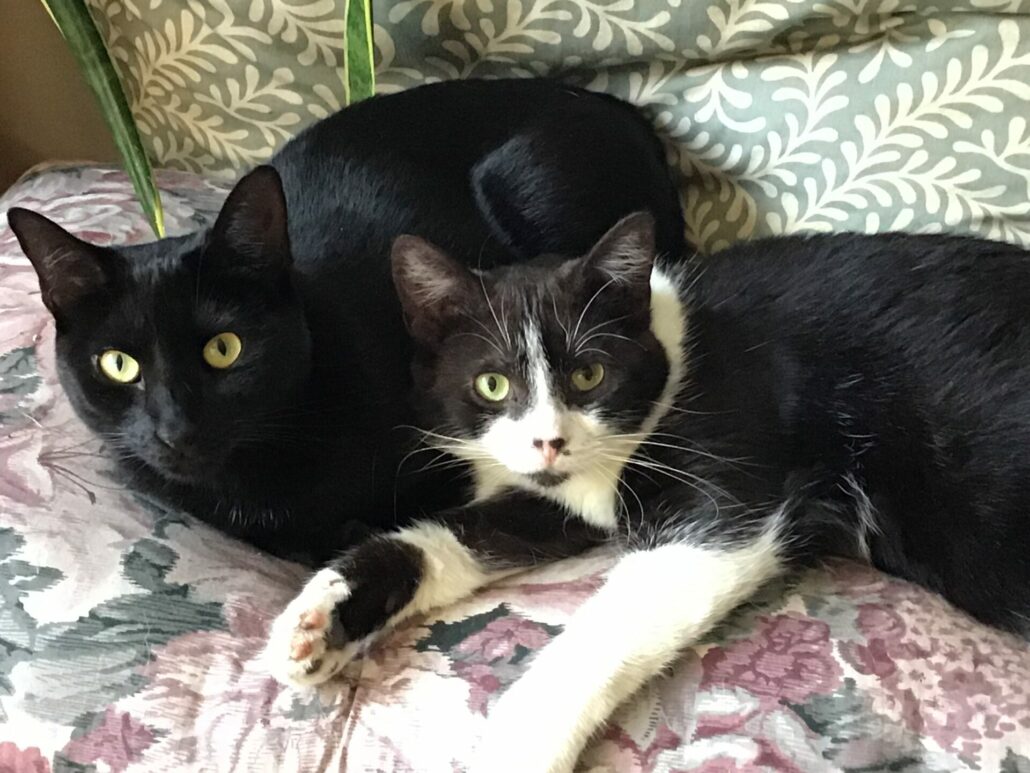 🎄
Here is my (current) notorious Jack Russell.  I think he is Patron's US cousin.  His name is just "B".  Lucky for us, he only needs to concern himself with duck "invasions" not Russians.  This is him wanting to run off a mallard incursion to our dock.  (NotoriousJRT)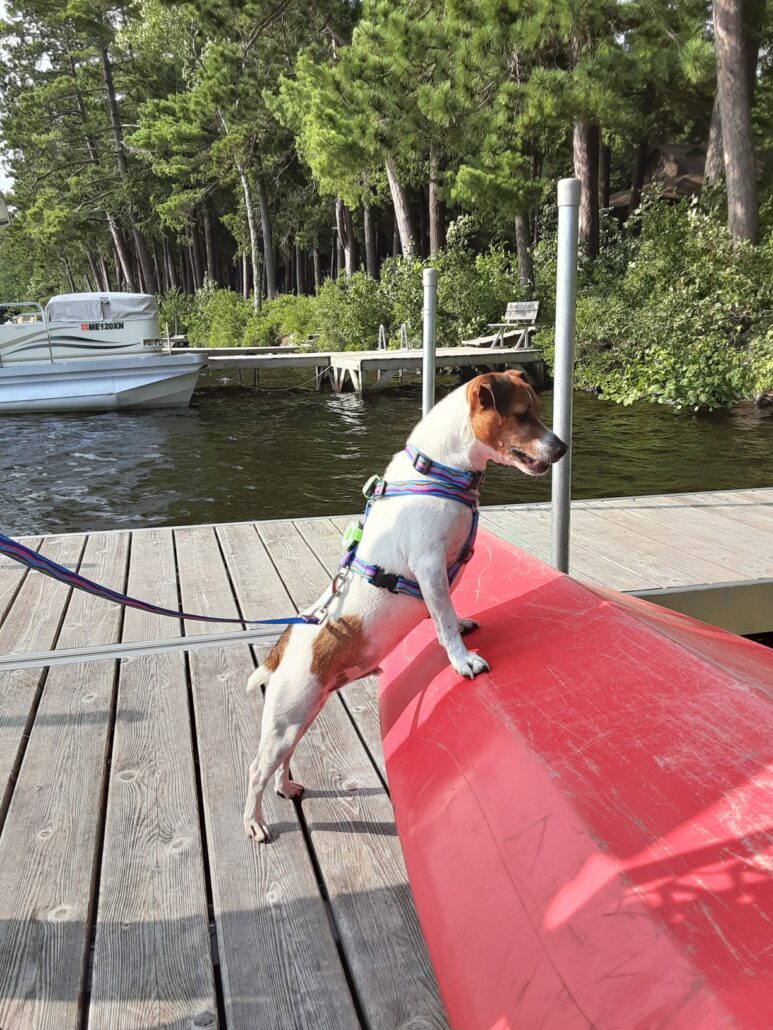 🎄
My beloved Addie. She was wonderful and gifted me with nearly 2 years of comfort and love. Her death on this past election day left me devastated.  (Anotherlurker)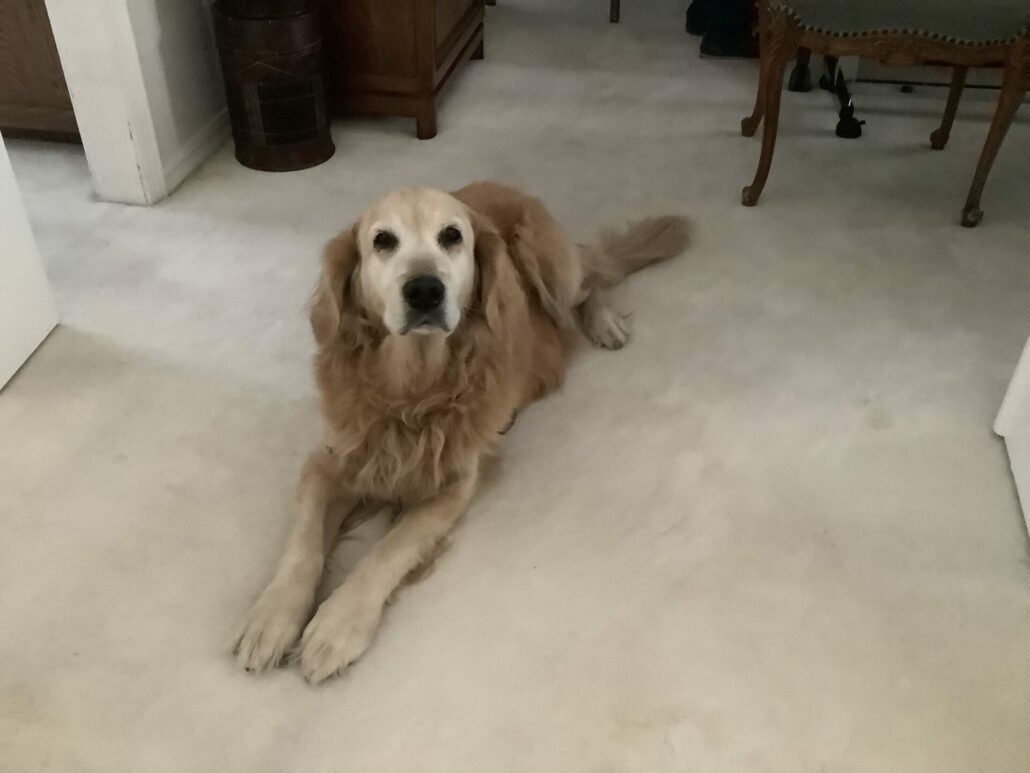 🎄
This little black is my new addition, Lucy. She is a Cocker Spaniel pup who was the product of an "oops!" pregnancy. My friends adopted her brother, who loved my Addie. When I found out that Lucy was stlll available for adoption, I thought hard upon it and decided to go for it.   She is super sweet and cuddly and is the smallest and youngest pup in my adoption history.
Addie would have loved her. Thank you for this opportunity to share my happiness.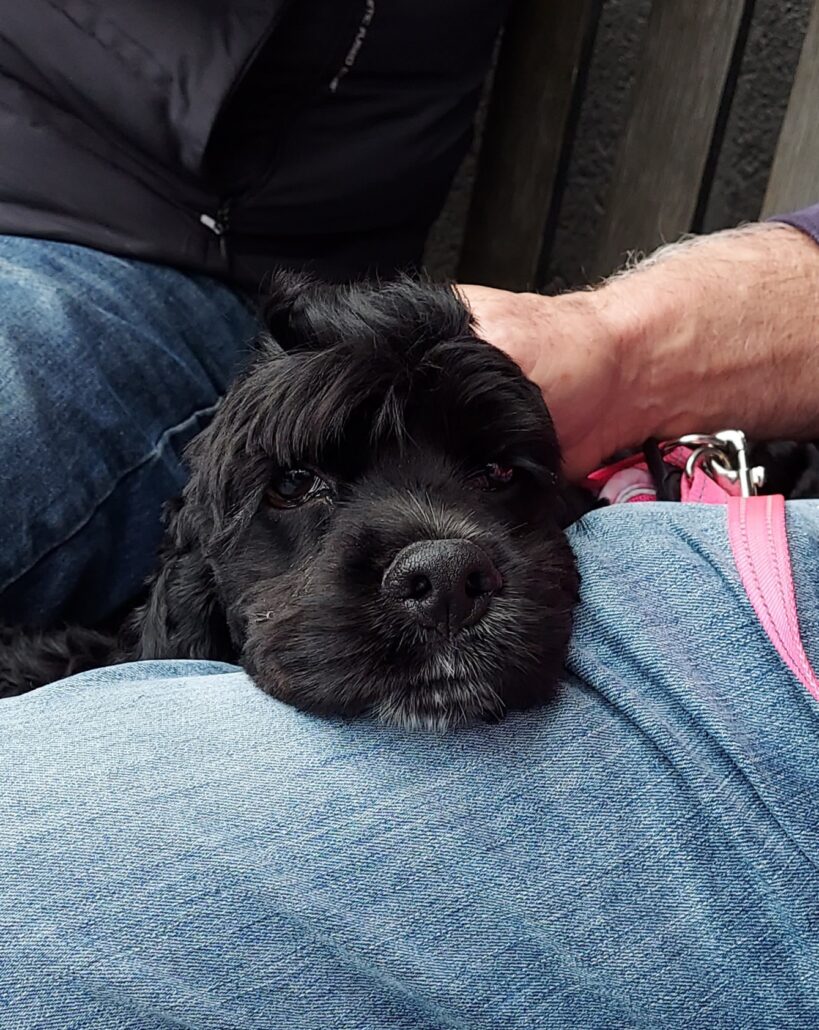 🎄
Bear out for a ride. (realbtl)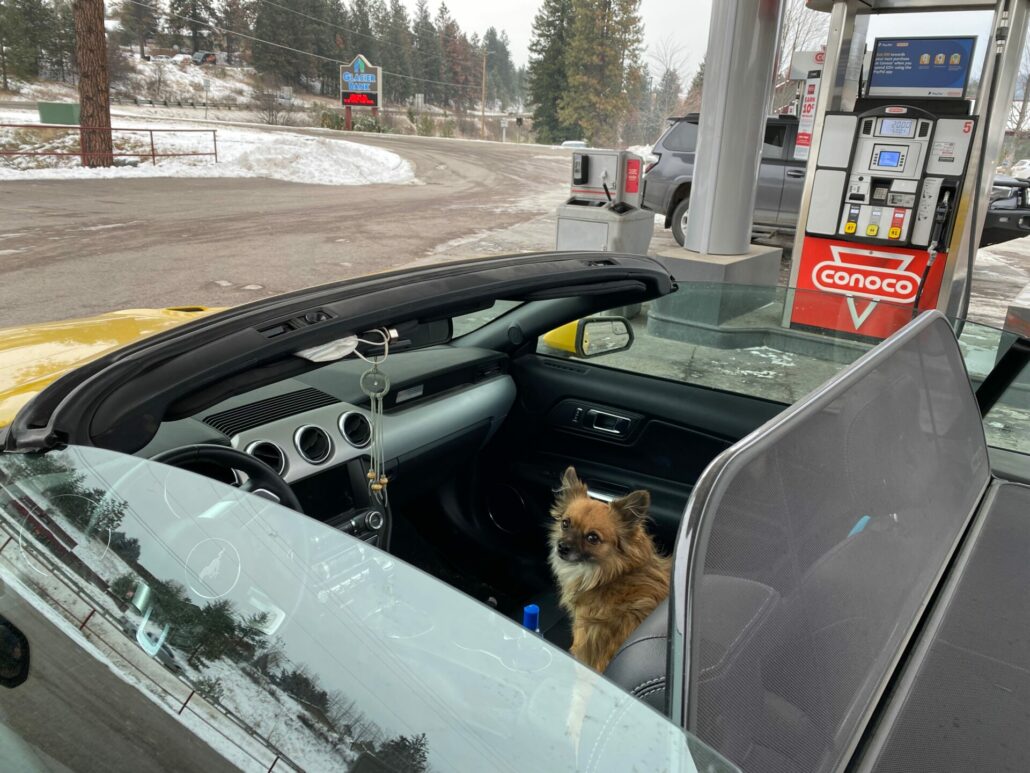 🎄
Bear still in the car, but covered in snow. (realbtl)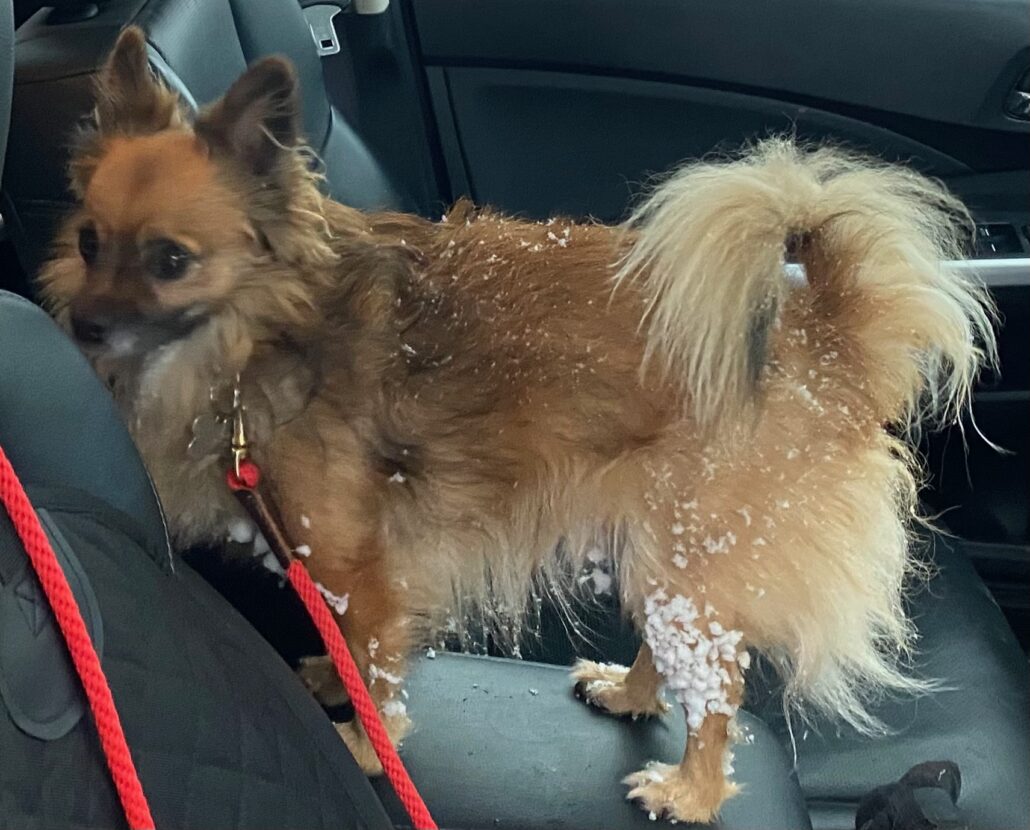 🎄
This silver tabby is my late cat Kashmir (2000-2017).  (Captain C)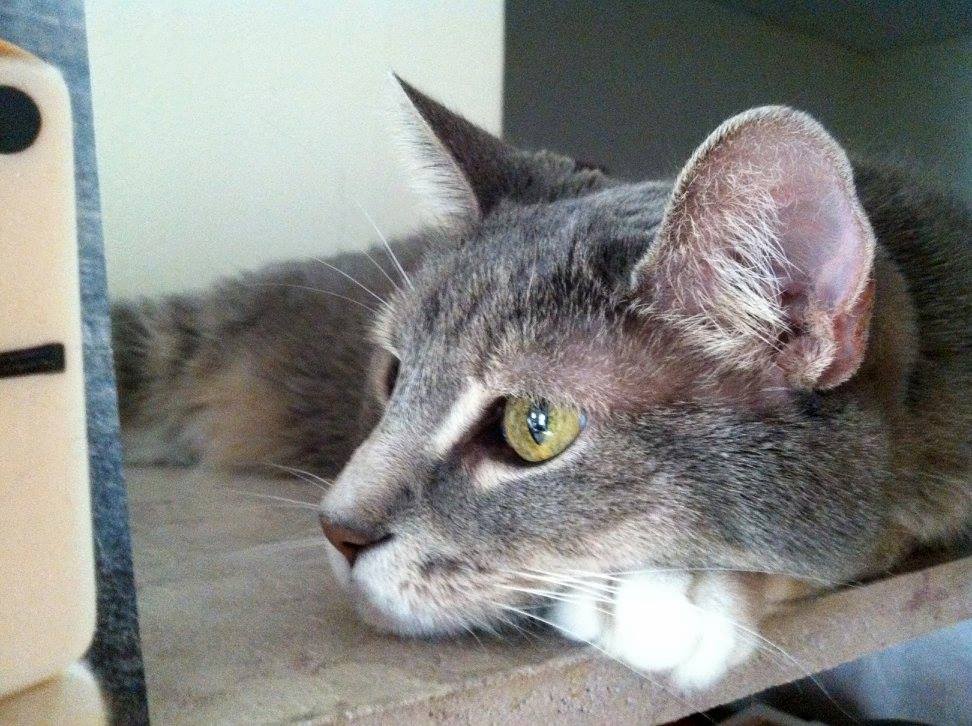 🎄
This fluffy tuxedo is my late cat Misty (2000-2017). (Captain C)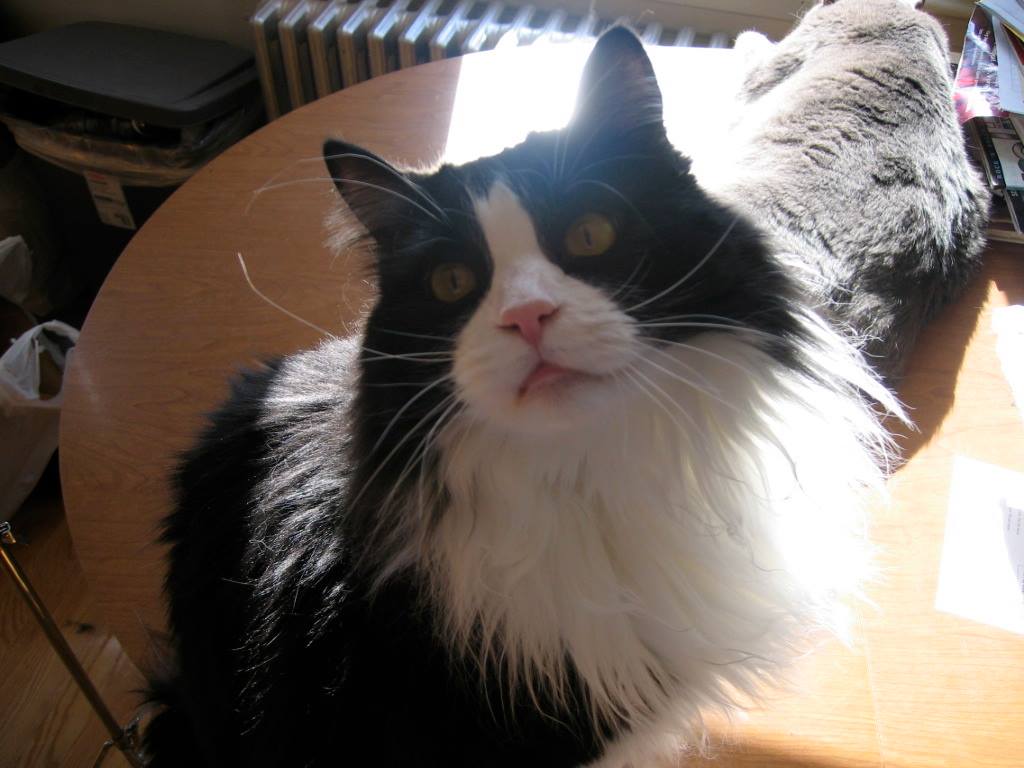 🎄
Thisone is a very friendly stray who we named Licorice Jackson AKA Sinatra when he joined our outdoor party in AZ one Saturday in 2016.  Luckily, he was chipped, and we were able to reunite him with his human who lived 10 miles away (he'd been gone for a month).  That's me in the Bournemouth jersey.  (Captain C)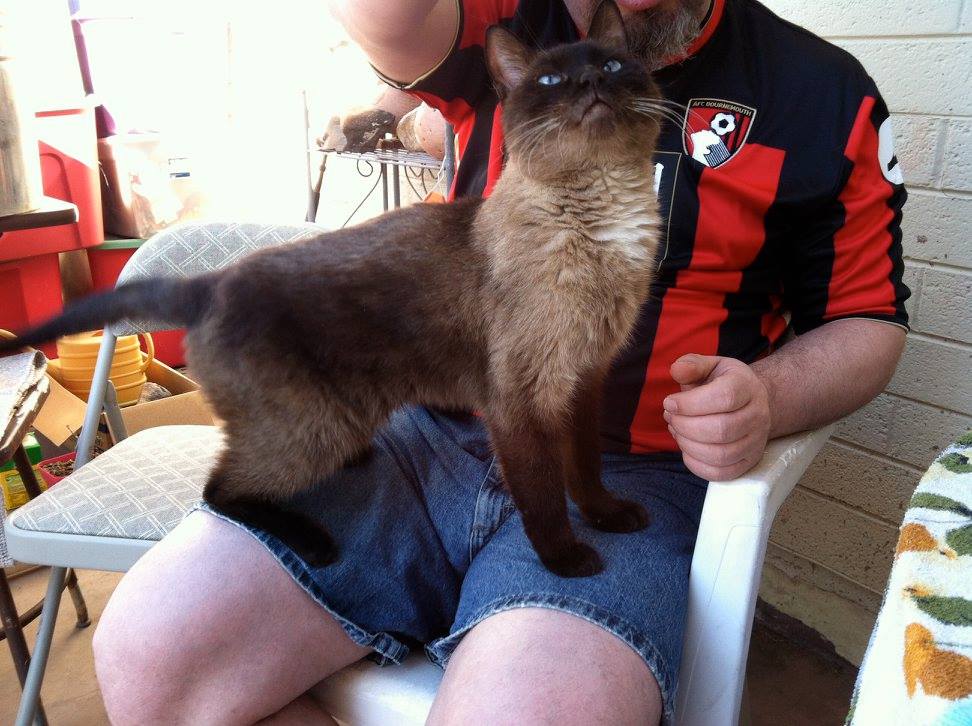 🎄
I have lurked for years, but since I love the pictures, I'm finally sending one! This is my cat, Alice, enjoying Christmas.  (clpayne)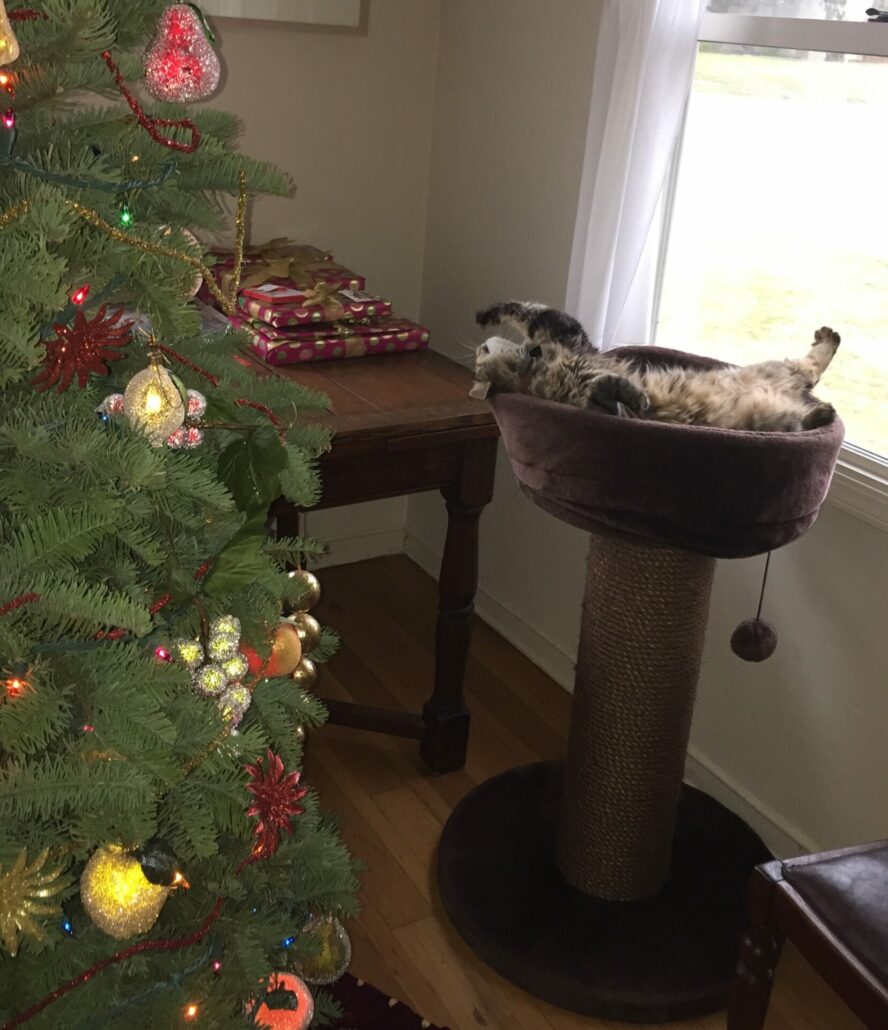 🎄
Meet BaBoo. (Dan B.)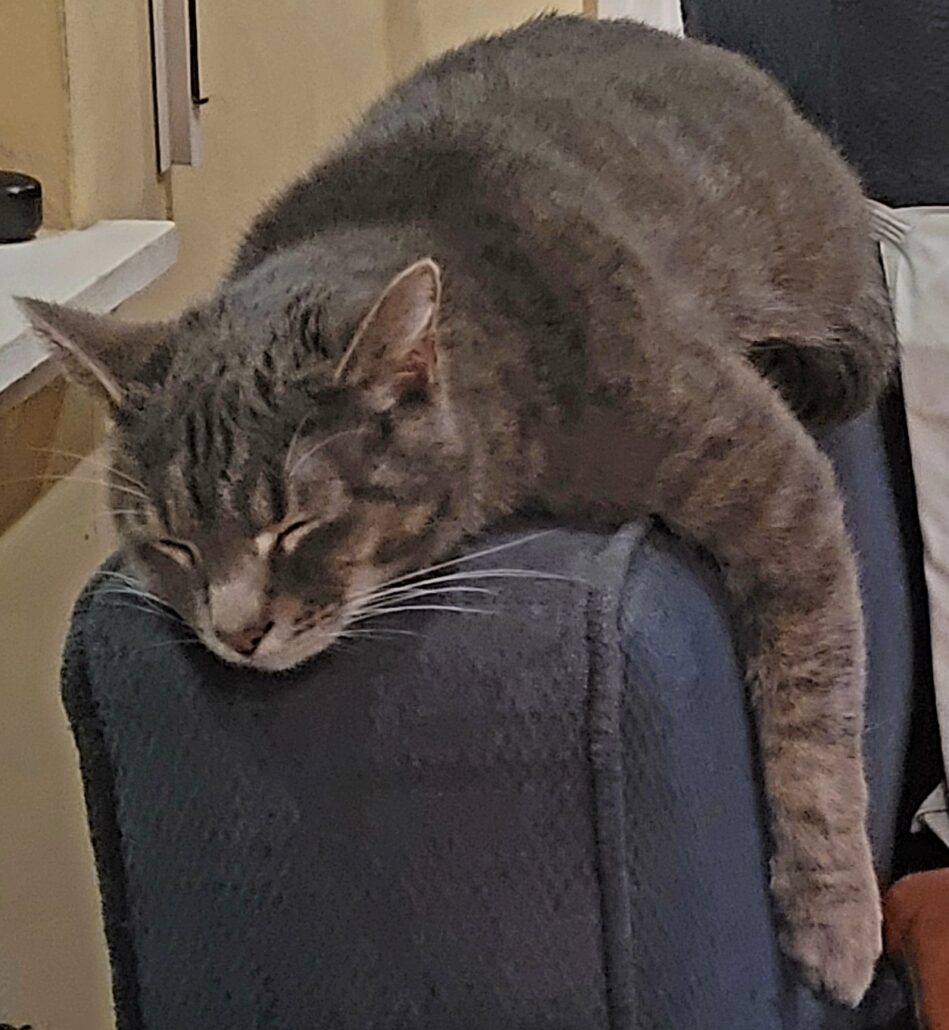 🎄
This haired tuxedo is Furr Beast who passed away last year at 19. He was the very most mellow like a Rag Doll cat but a love, unlike Rag Dolls I've known.  (Dan B.)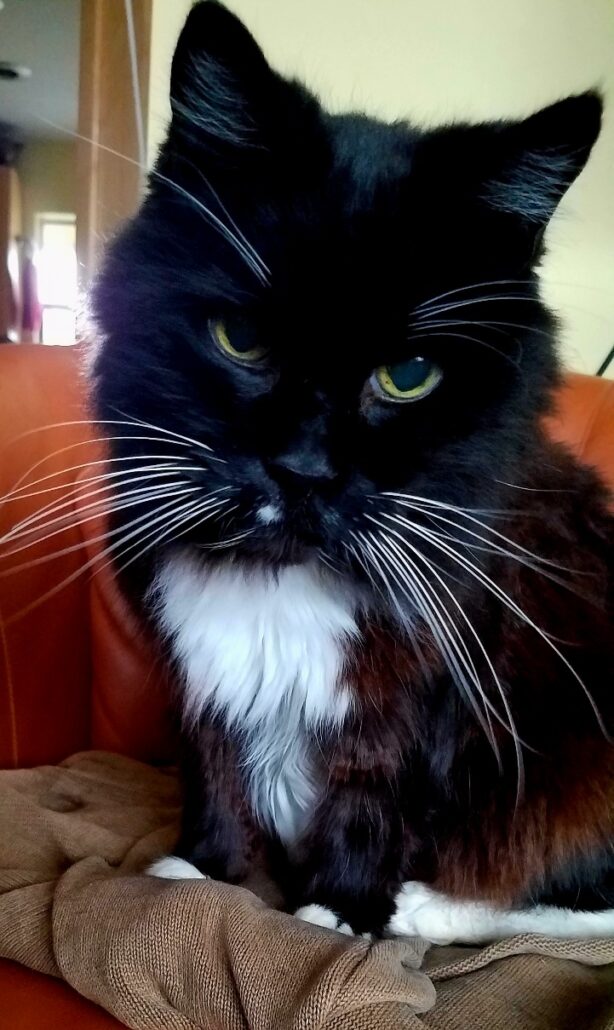 🎄
Starting the Christmas clean-up and Darby is already over it.  (Darby's Mom)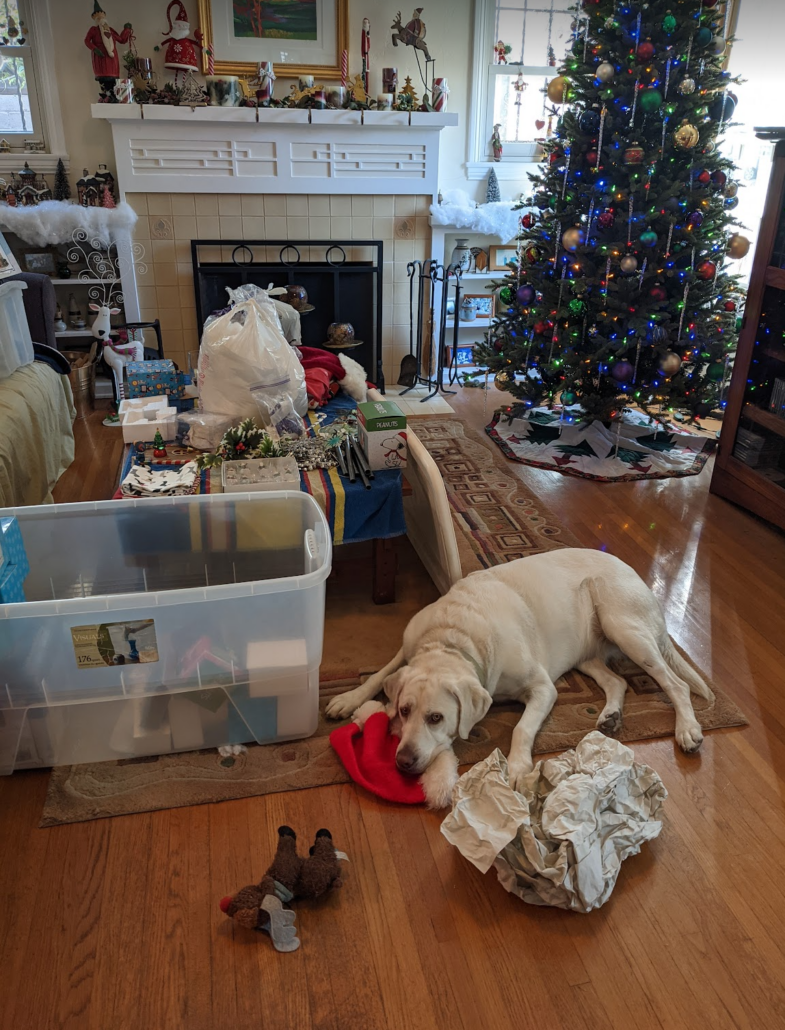 🎄
Darby on laundry day.  (Darby's Mom)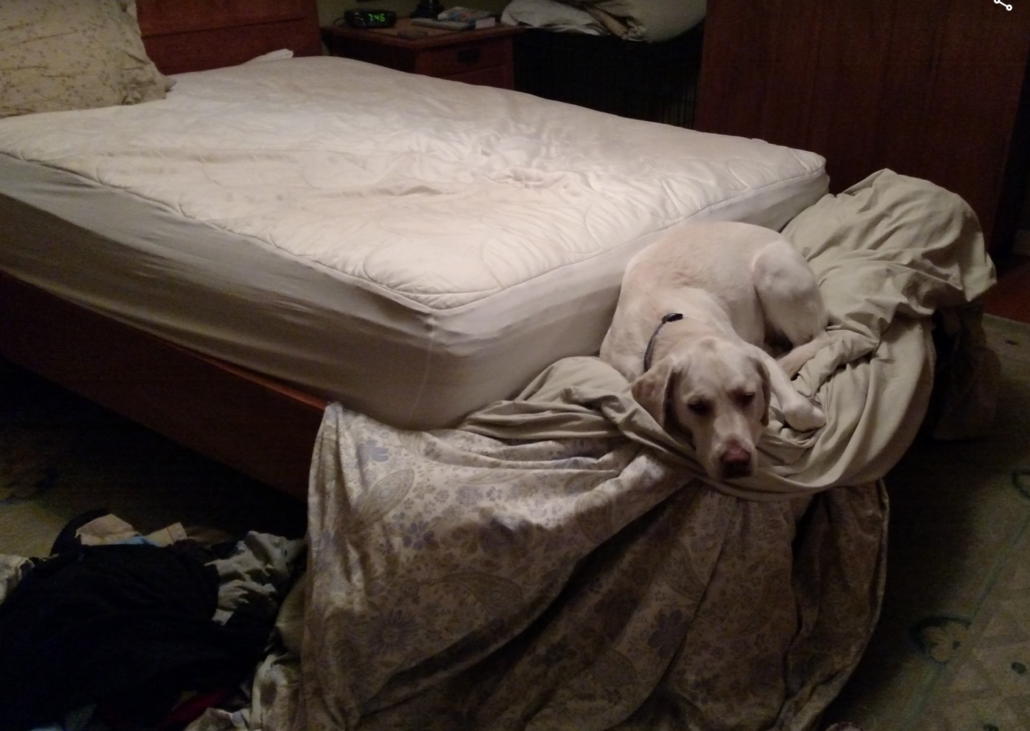 End of Day 5