On the Road is a weekday feature spotlighting reader photo submissions.
From the exotic to the familiar, whether you're traveling or in your own backyard, we would love to see the world through your eyes.
JanieM and cope and HinTN and evap Christmas pics, so far!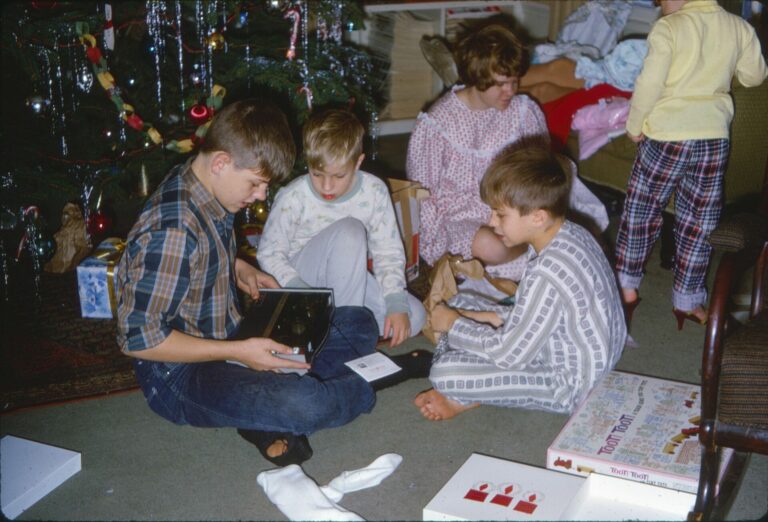 Northbrook, Illinois
More great photos from cope!
This is a Christmas picture from 1965 in our Illinois home.  It is rare in that all 5 of us kids are (mostly) in one shot.  What I'm holding looks like some sort of tape recorder/player but I have no memory of it. Ironically, looking at the holes in my socks, the white socks on the floor were the present I opened just before this one.
In 1970, my family moved to Colorado where my brothers and sisters and their families have been ever since.  I moved our family to Florida from Colorado in 1989 but this month, my wife and I are moving back to Colorado where the five of us "kids" will all be back together again.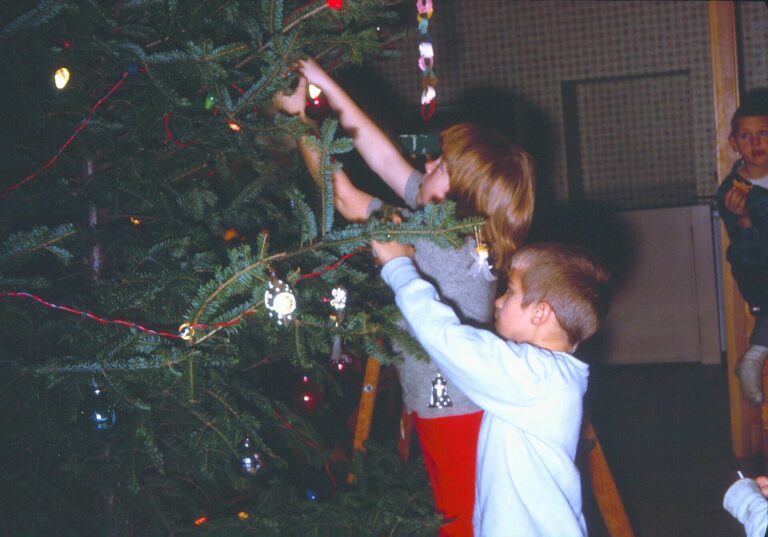 Another from cope.
This is from Christmas, 1962 and in it, I sit in the background chewing pizza while one of my brothers and one of my sisters work on the tree.  Our tradition at the time was to put the tree up on Christmas Eve and order out pizza while decorating it.  The tree would stay up for 12 days and then come down.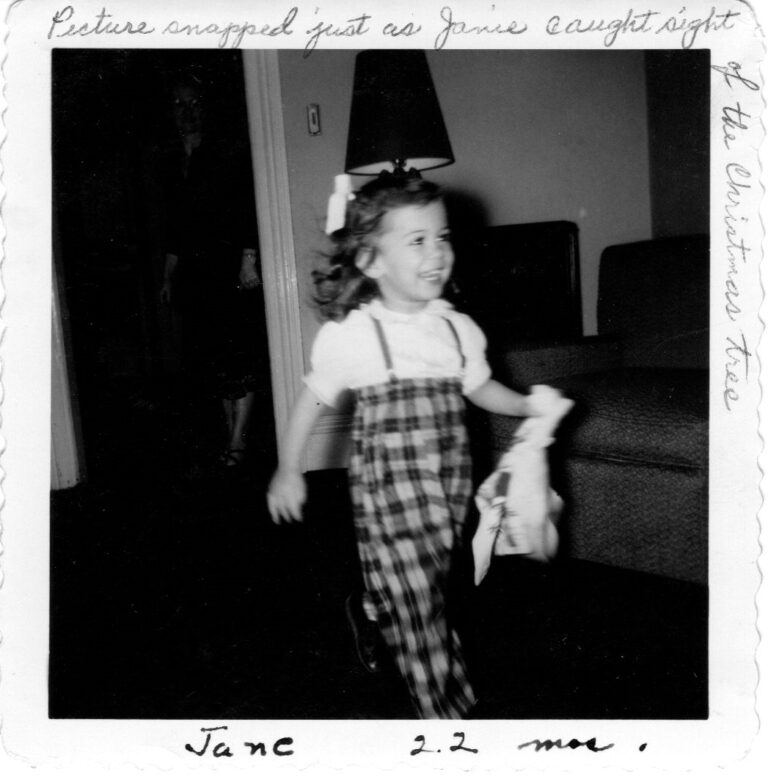 Christmas 1951
These are JanieM.
My mother's annotation: "Picture snapped just as Janie caught sight of the Christmas tree" (after a nap).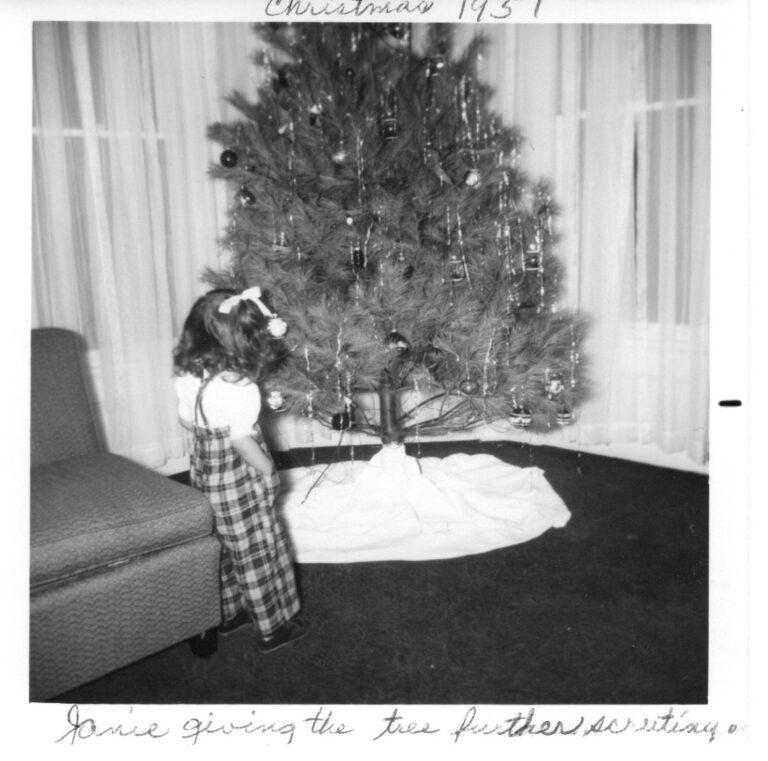 JanieM:
Mom again: "Janie giving the tree further scrutiny."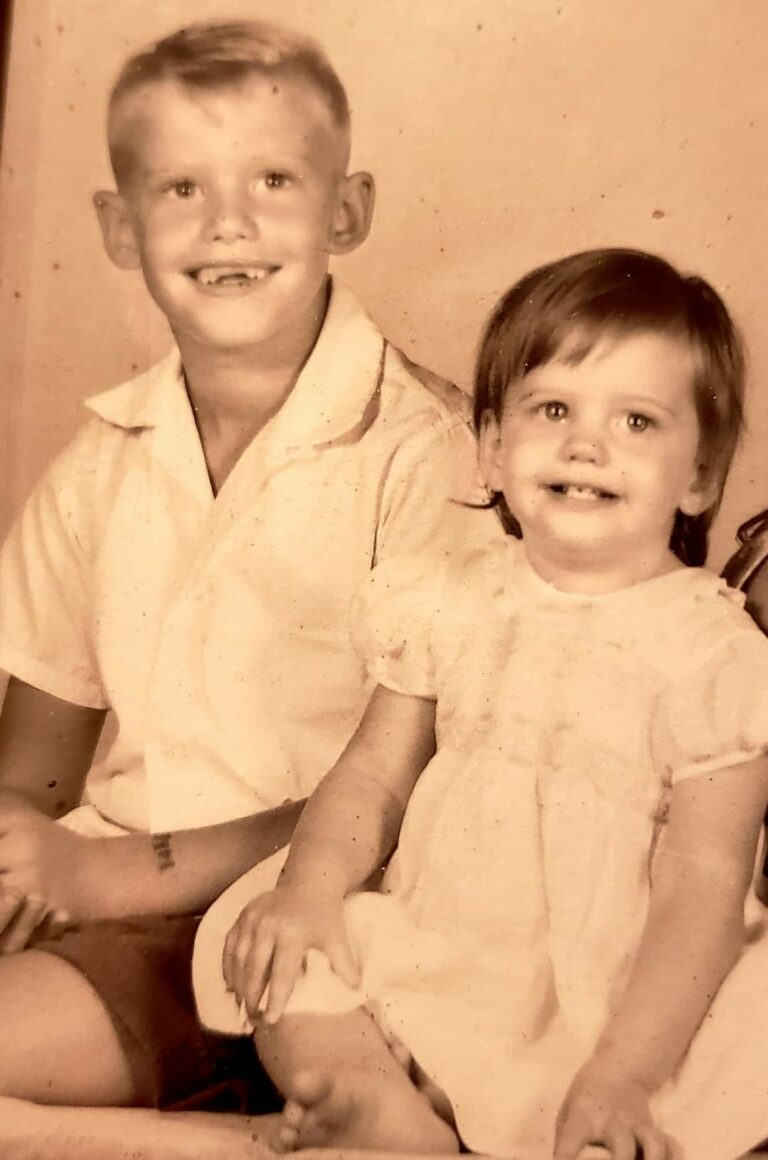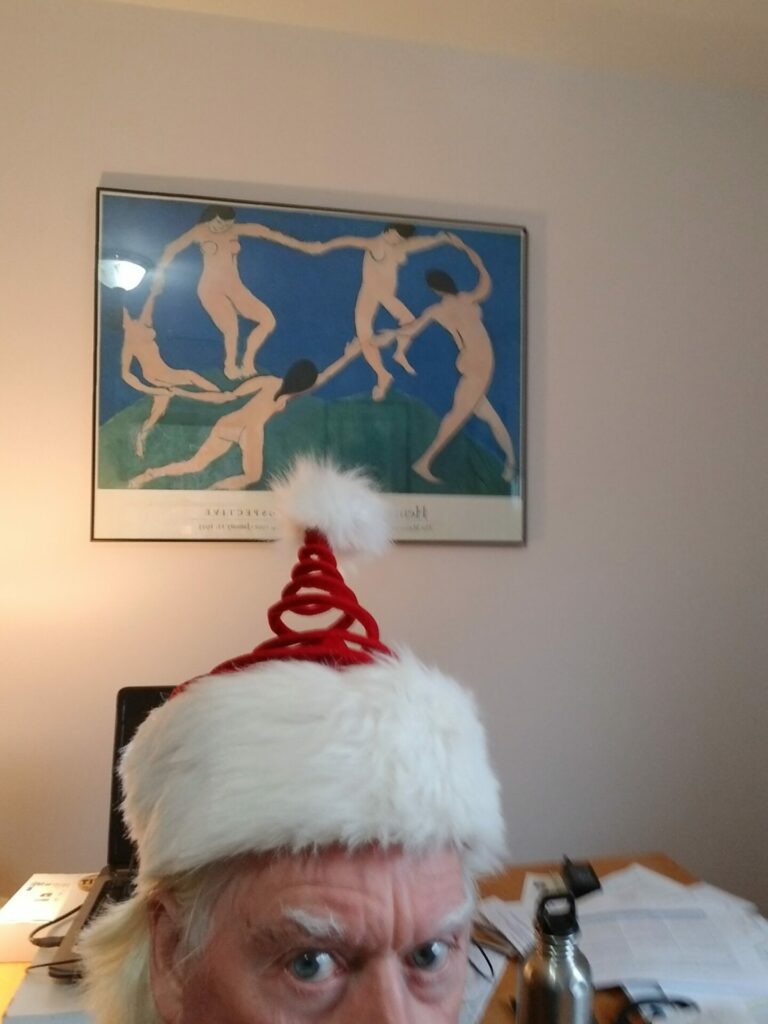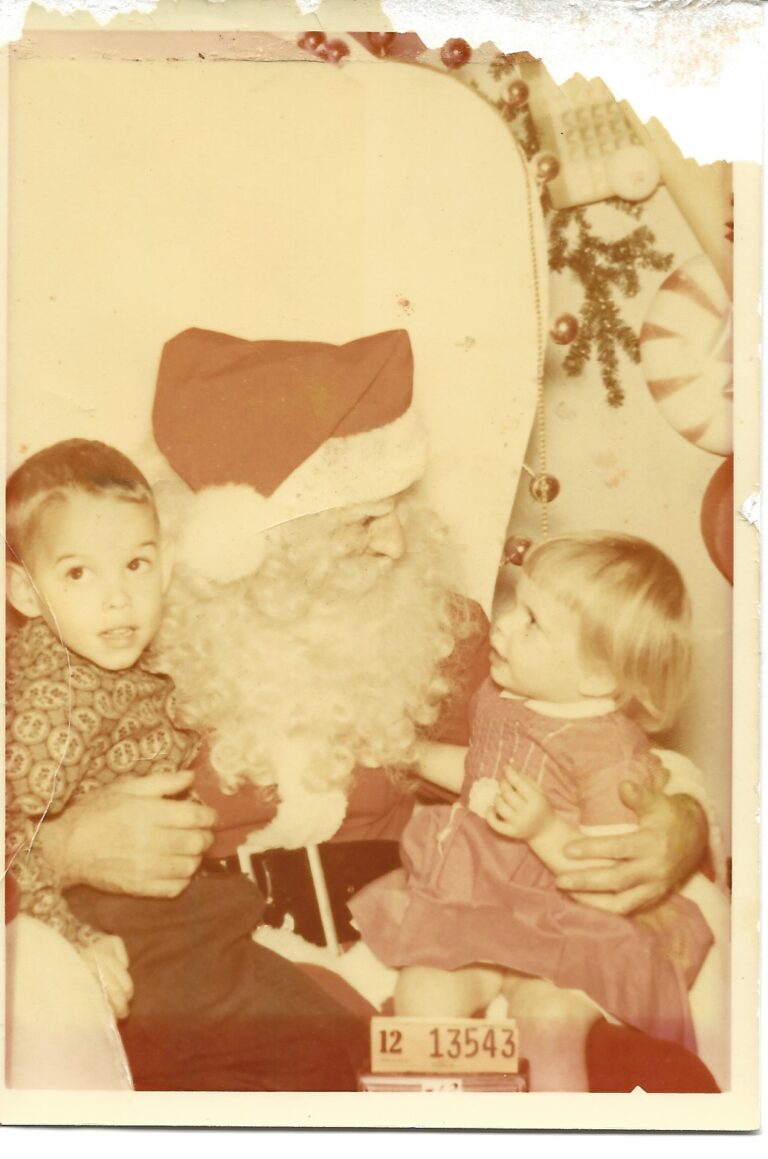 evap in 1960
When I was sorting through  my mom's stuff I found a series of photos of my brother and I with Santa.  The photos are quite faded, I picked the two that were easiest to see.
These are from Dec 1960  (I'm pretty sure that is right).  So I am 2.5 in the pictures, my brother is two years older.  Yes, I'm the girl :)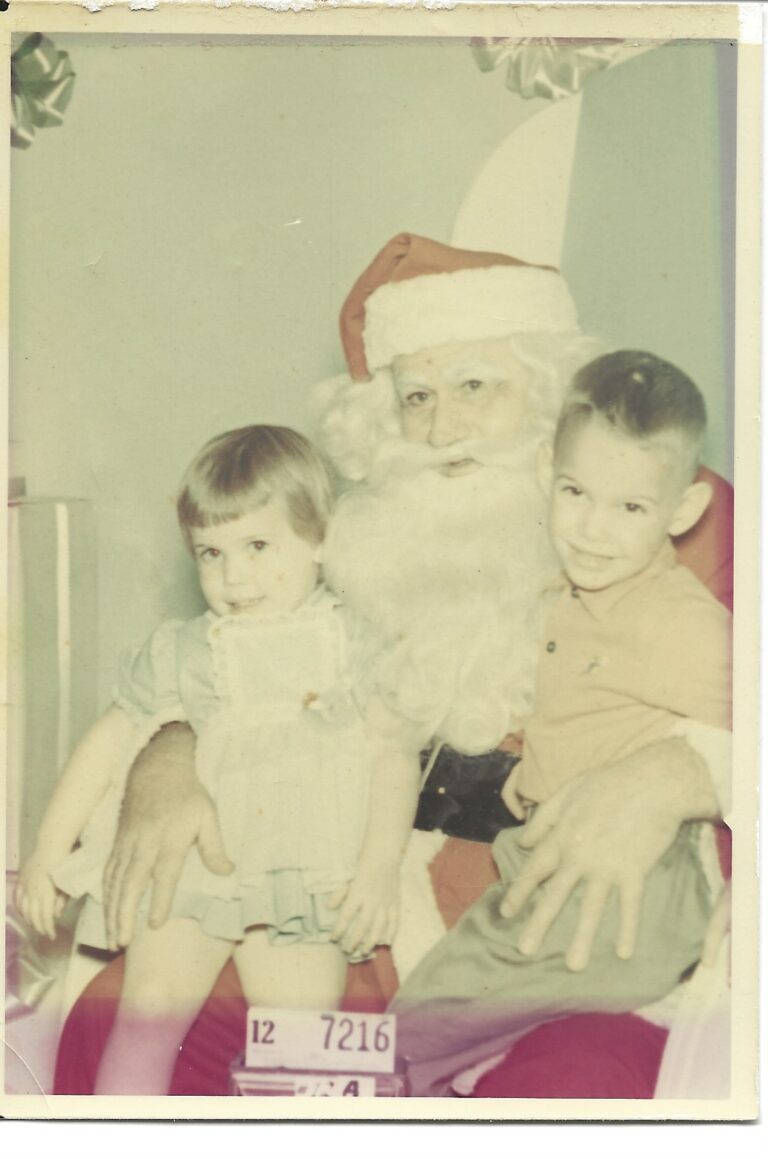 evap in 1961
This is the next in the series.   In those days, my mom sewed all of our clothes apart from socks and underwear.  Yes, she made this dress and the dress in the previous photo.
These are from Dec 1961 (I'm pretty sure that is right). So I am  3.5 in the pictures, my brother is two years older.