This is part 2 of looking back at our fundraising and GOTV efforts in 2022.  Next up?
Arizona and Nevada!
We bet on Nevada and Arizona, and we beat the odds!  For these two states, you'll see that we placed a lot of bets, just as we did in Michigan!
A bit of background.
Nevada and Arizona share many similarities.  They are both mostly deserts.  They are both growing rapidly thanks to retirees, snow-weary Midwesterners, immigrants and priced-out Californians.  Both states went for Biden in 2020, but barely (especially Arizona).  Both these states matter immensely; we need both of them in 2024!
But the most important similarity is that state-wide offices in both AZ and NV were aggressively targeted by Trump and his merry band of election deniers.
Specifically, Trump sponsored extremist candidates for Governor, Secretary of State and Attorney General in the Republican primaries in both states.  The Republican SoS candidates were a threat to election integrity and the AG candidates were a threat to election and reproductive rights.  The Gubernatorial candidates were a threat to – basically – everything.
We'll talk about Nevada in the next post!
In Arizona, what we needed most of all was to keep the crazy election deniers out of office.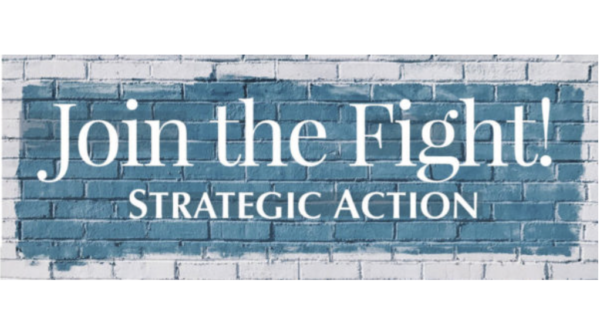 ARIZONA
So what did we do for Arizona?
We funded Four Directions to turn out the Native vote, and we funded other GOTV efforts.  We put our strategic focus on turnout and election access into overdrive, in support of state-wide candidates who could protect election access and the right to control our own bodies.  
Four Directions, an organization that needs no introductions with the BJ crowd!
$25,570 + $50,000 match  = $75,570
Worker Power, a project associated with Unite Here Labor Union, which has been active in registration and get out the vote efforts in multiple states.  Our money was used to compensate 27 people to hit the pavement once early voted started.
$27,000
Maricopa County Democratic Party, which we supported in May of 2021, hoping to give them a bit of an early boost for organizing Dems.
$830
Candidate: Adrian Fontes for Secretary of State, who explicitly ran on a platform of defending Arizona's voting system – particularly its universal early mail-in voting laws – and who is next in line if the Governor is indicted or resigns (Arizona currently has no Lt. Governor position).
$4,755
Candidate: Kristine Mayes for Attorney General, who would be key in supporting voting rights and reproductive freedom in Arizona.
$5,054
Candidate: Katie Hobbs for Governor, who was running against the awful Kari Lake.  We are all aware of the ways that Kari Lake as governor would have meant disaster for Arizona, and for freedom itself.
$4,764
House Candidate: Jevin Hodge, who lost, but we'll have our eye on Congressional candidate Jevin Hodge in 2024, a young, talented African American man who nearly defeated a Republican incumbent who only beat him by around 3,000 votes.
$3,842
Statehouse: 3 candidates in the AZ House and 3 candidates in the AZ Senate, in our down-ballot races on super-swing districts.  More on the results here in a future post.
$5,021
What do we have to show for our effort in Arizona?
Great turnout in November, a good deal of which was the result of efforts by Four Directions and Worker Action.
Democratic in the top offices: Governor, Secretary of State and Attorney General.  Victories for democracy, voting rights, and reproductive freedom!
Kristine Mayes won by just 280 votes!   This had to have been one of the most impactful $5,000 we've ever raised.  It's hard to imagine that our contribution to this campaign wasn't extraordinarily significant for voting rights and reproductive freedom in Arizona.  Not to mention that with a 280 vote win, the money to the boots on the ground organizations was likely determinative, too.  This was the closest statewide election in any state in 2022. 
Katie Hobbs.  This race was way closer than it should have been, given how awful Kari Lake was.  Katie Hobbs only won by 17,000 votes, after running what a lot of us thought was a lackluster campaign by an excellent candidate.  We put money into the campaign when it was foundering, and our efforts had to have helped.
Closing thoughts?
In many ways, I think we did everything right, priority-wise, in Arizona.  We kept our strategic focus on turnout and election access, with protection of voter rights and abortion rights, and we were smart in our candidate efforts.
Great job, everyone!
Open thread.