I'm waiting for a callback from a client, so while I twiddle my thumbs, it's time enough to do a kindness post.
I ran across this, this morning. It's two years old, but that doesn't matter. The twists! The turns! The tears!
==================================
As I wait for baseball opening day, time for some basketball stories.
From Steeplejack:
Sulphur Springs, Texas:

It was manager Jayden Wilson's senior night…pic.twitter.com/Rhg8C3xyf5

— Rex Chapman🏇🏼 (@RexChapman) February 16, 2023
=========================
I feel like someone sent this to me, but I didn't mark it when I saved it. Please identify yourself in the comments.
Try watching this without smiling pic.twitter.com/pS8GrGwwfr

— Regan Budig (@regs177) November 26, 2022
==================================
If Annie Lennox likes it, I'm not going to argue. These talented and adorable kids:
I keep encountering these wonderful versions of "Sweet Dreams". Here's the latest discovery! You're gonna LOVE these gorgeous and massively talented young peeps! pic.twitter.com/rj2TFZYhCo

— Annie Lennox (@AnnieLennox) December 15, 2022
=============================
Two Three longer stories. One from Dangerman:
The creator of "Rubes" has been friends with the recipient of the new heart for 50 years.

PAT PEMBERTON / January 28, 2023

Leigh Rubin poses with a life-sized cow based on his cartoons outside his home in Nipomo, Calif. Rubin created the cow for a CowParade public art and charity event with friend Ryan Johnson. (Pat Pemberton/Courthouse News)

SAN LUIS OBISPO, Calif. (CN) — After landing in Portland with a 3-month stash of art supplies, syndicated cartoonist Leigh Rubin immediately headed to the Providence Heart Clinic, where his childhood friend was waiting on a heart transplant.

"As it turns out, his new heart arrived the day I did, which was very thoughtful of him because he knows how much I hate to be kept waiting," Rubin joked.

While many were holiday shopping on Dec. 8, Rubin had committed to becoming a caretaker for his friend Steve Ulrich, whom he has known since sixth grade. But Ulrich's new heart, he said, was the perfect gift for both of them.

"He got the gift of life, and I got to keep a friend around for hopefully many more years," Rubin said.
======================
This story and the photos from Melissa is a great read:
Miraculous Search-and-Rescue of a Lost Child

As storms raged, a four-year-old boy from Asa went missing in the surrounding wilderness. While ground teams tried to track his tiny footprints, our fixed-wing pilot supported the search party from the air. One lost night stretched into several, and it seemed increasingly impossible that the child would be found alive in such a vast, unforgiving landscape. But then, on the sixth day, a miracle happened. This account is told by the SWT pilot who joined the search party, Roan Carr-Hartley.

On the evening of 29th November, we received a call from the chief of Asa, a community 52 kilometres east of the northern Tsavo East park boundary. He reported that a four-year-old boy had gone missing during a storm the day prior, while out herding livestock with his brothers. The chief had heard people from the neighbouring town speaking about a pilot who helped find a missing child just a few days prior. After hearing these stories, he too asked for aerial assistance.

It was too late to initiate a search that night, but the following morning, I left Kaluku HQ at around 6:15am and flew 70 minutes to reach the boy's village. By the time I was overhead, a search party of 70 men were fanning through the wild scrubland in search of the little boy. I had a rough direction of the search party's location given to me by the Chief. The party had tracked the boy to an area 7 kilometres from his village, but then the tracks started to become unreadable.
===============================
This from siubhanduinne is both heartbreaking and heartwarming:
Shelter Reunites Homeless Woman with Her Dog and Vows to Help Both After Finding Pet with Note

McKamey Animal Center shared a message on Facebook reaching out to the dog's owner, after the canine was found with a note, and is now helping the pet parent and her family

A Tennessee animal shelter reunited a homeless woman with her beloved dog, Lilo, after the rescue found the canine left with a note from the owner saying she couldn't afford to keep her.

According to a Jan. 24 Facebook post from McKamey Animal Center (MAC), Lilo was found wandering around Chattanooga with a note attached to her collar by a Good Samaritan, who brought the pup to the shelter.

"Please keep my name. My name is Lilo," read the note attached to Lilo's collar, according to the McKamey Animal Center's post, which also included a photo of the dog. "Please love me. My mom can't keep me and is homeless with 2 kids. She tried her best but can't get help. I cost too much for her."

"She really loves me, and I'm a great dog and loved to be loved on," the note continued, adding, "Please don't abuse me."
==================
Okay, that should get you through the week.  I'm trying to decide between more coffee or right to the diet coke to get through the afternoon. Sigh, it's 4 degrees out, sinking to subzero by sundown. You know what that means, right?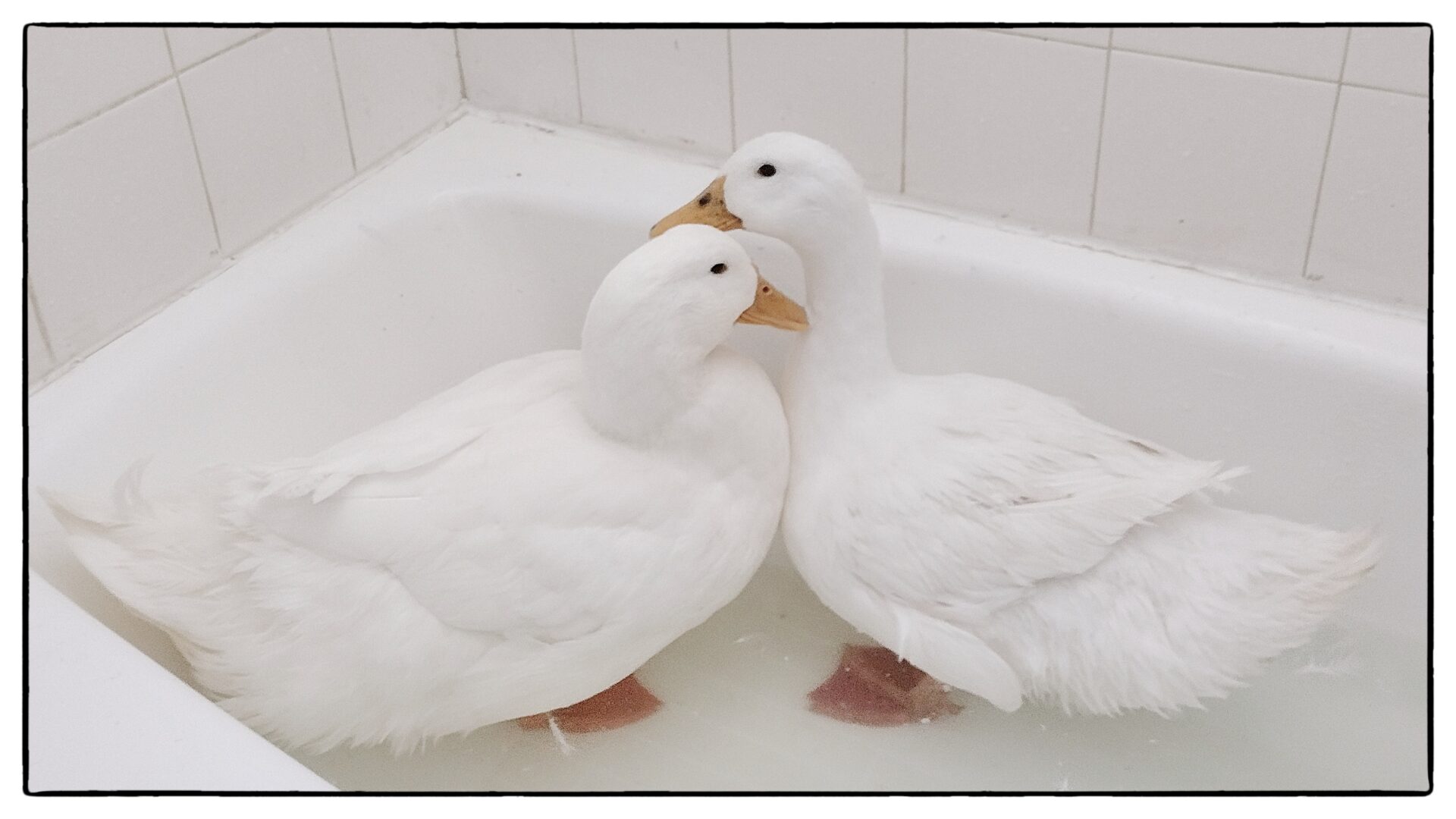 It's getting old. This is the 5 or 6th  time in the past year they've had to stay in the house. By comparison, Maddie and Mabel were maybe in the house 3 times over the five years I had them.
And here's Jasper – look at this chubby boy: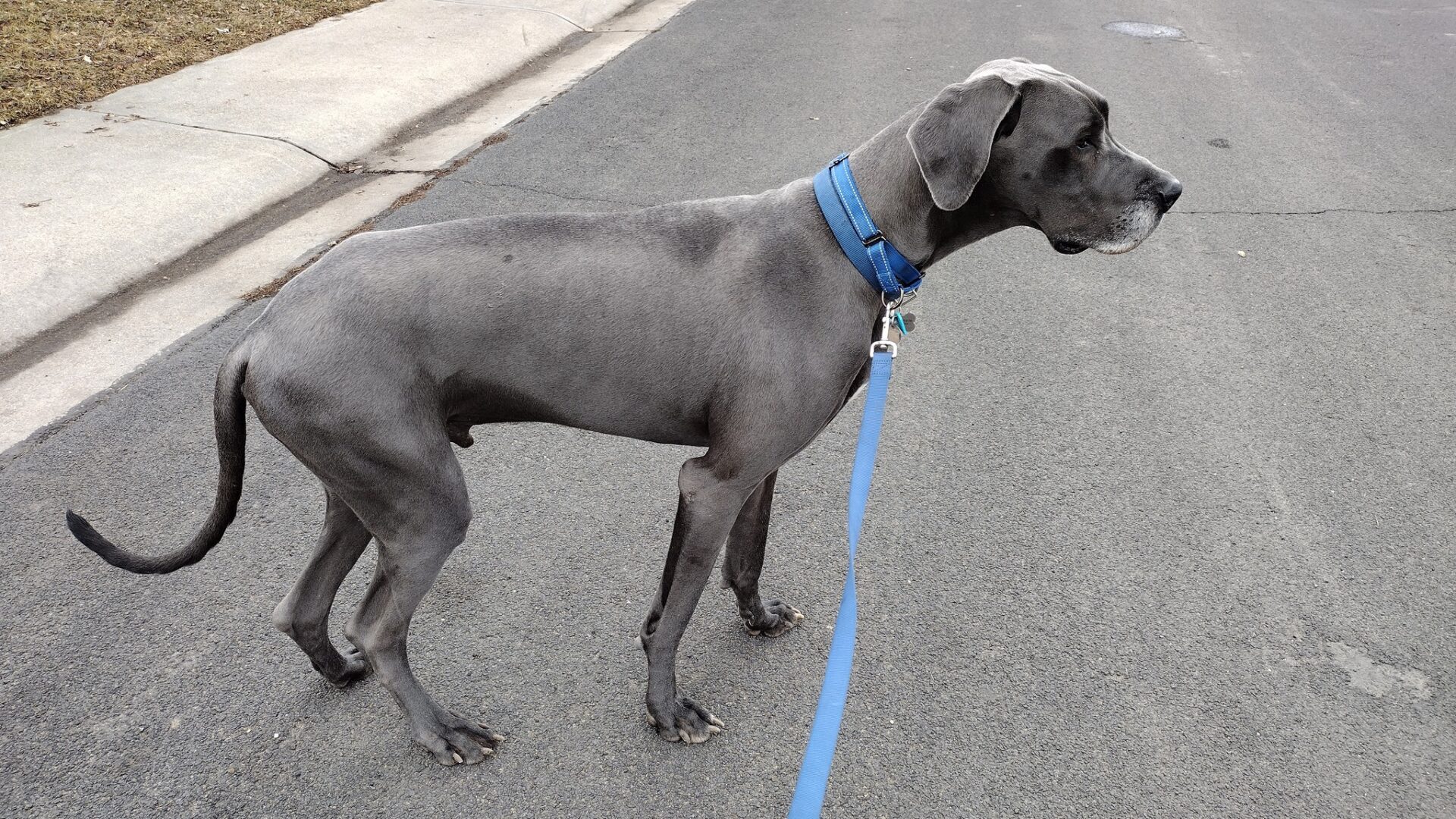 If you've forgotten, here's where he started when he arrived on my birthday in August. I should do an update on him, but the short version is, he's a joy. He's very sweet and very stubborn. Fits right in here.
(added note: reading through the comments on the original Jasper post, I should answer some Qs – he's come a long way with counter surfing – hardly ever an issue. The cats have not only adjusted to him but are happy to go to him for nuzzles. While Scout has come around, I'm still not sure she "likes" him.  And Nick, who is still much in love with the now spayed Trixie, views him as a rival and is constantly chasing him around the yard and biting at his ankles. Silly duck is lucky Jasper is a kind soul).
Remember, be kind to yourself.