I know there is lots of important shit going on in the world and I am ignoring all of it and talking about my fucking cats, but this is where I am right now in my life. At any rate, I removed the gate from the office so everyone is free to go where they want, and Maxwell spent the night exploring. There have been no incidents with Thurston or Steve, so I am assuming everyone is sorting their shit out.
I woke up in the middle of the night and checked the tracking device, and Max was in the basement, and when I fed him this morning I had to spend a bit of time removing cobwebs. Steve's nose is a touch out of joint- Maxwell came running in for skritches, and as I was petting him, Steve took notice and sauntered up for some attention, too. So I had them both at arm's length on different sides of me, petting them simultaneously without incident. That's good, because it means they can share the same space and it assures them both there is plenty of the fat man to go around and no favoritism.
Meanwhile, here is an adorable picture of Steve: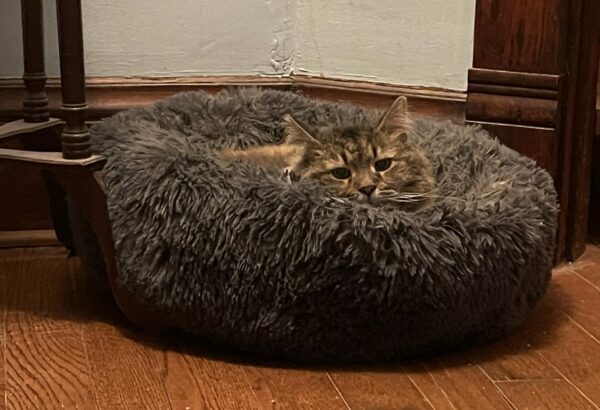 Did any of you catch Dan Goldman pantsing Taibbi, turning him into a sniveling, smirking, little shit? Was beautimous.