My new assistant and I have been scanning the news looking for more information about Trump's impending arrest: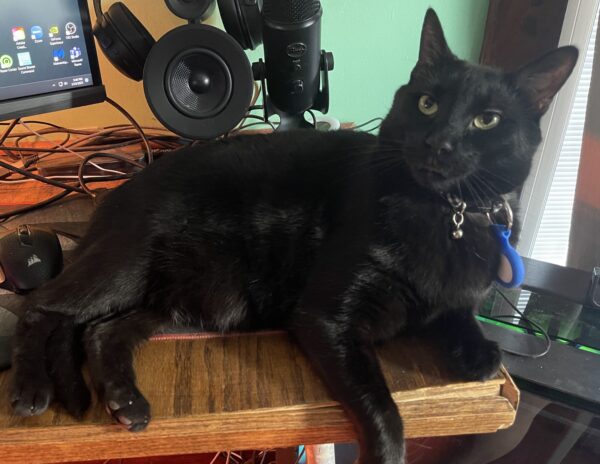 He likes to lie there and attack my hand as a I reach for the mouse, then fall asleep on my forearm and I am not allowed to let get of the mouse and if I do he attacks my hand again. The things we do for pets.
At any rate, I have no idea if he will be convicted, but having never seen a Republican ever face consequences in the decades I have been following politics leaves me leary. I'm a veteran of Fitzmas, the Mueller Report, Tom DeLay, etc., and Ward fucking Churchhill paid a bigger price than anyone in Iran Contra. So, you know, we'll see.
Bonus intense house panther picture: