I was minding my own business, perusing twitter, when someone retweeted Elon Musk's scribe: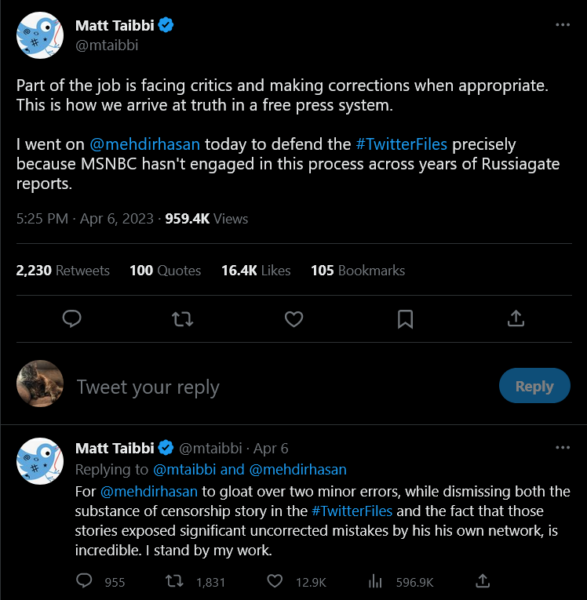 This piqued my curiosity, and I learned that Taibbi had foolishly begged to be on Hasan's show, where he promptly shot himself in the foot while it was in his mouth.
He then went on to claim he had been ambushed, when it was him who begged to be on the show.
Good times.