Seems like a quiet weekend on Balloon Juice.  What's everyone up to?
I bought 3 azaleas this week in Michigan.  They were really hard to find in Champaign this year, so I was thrilled to find them here.  One was done blooming, but here are the other two.
The pink one is called a "rose azalea", I guess because each flower looks like a baby rose that hasn't opened yet, but then it opens as an azalea.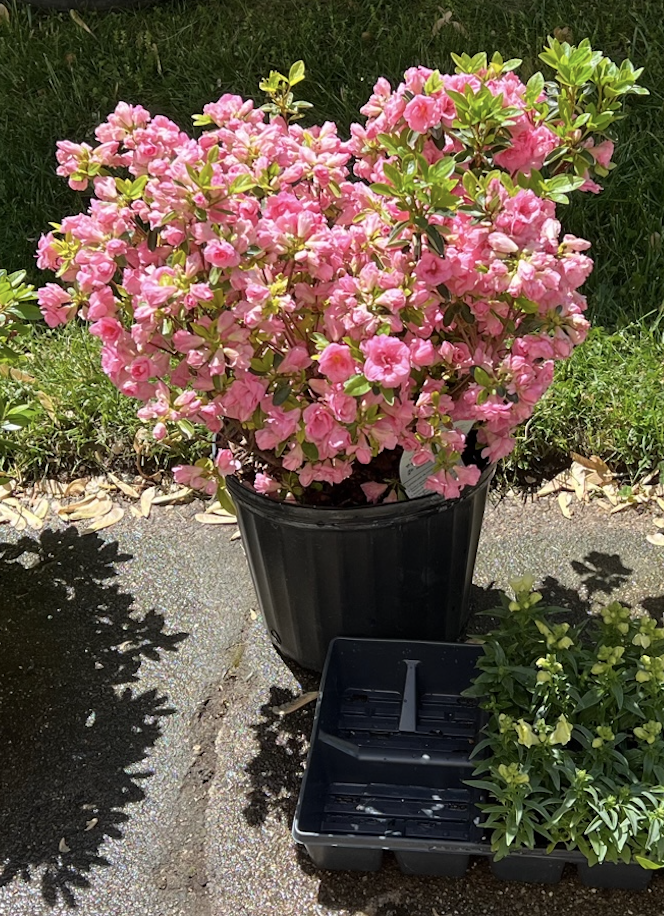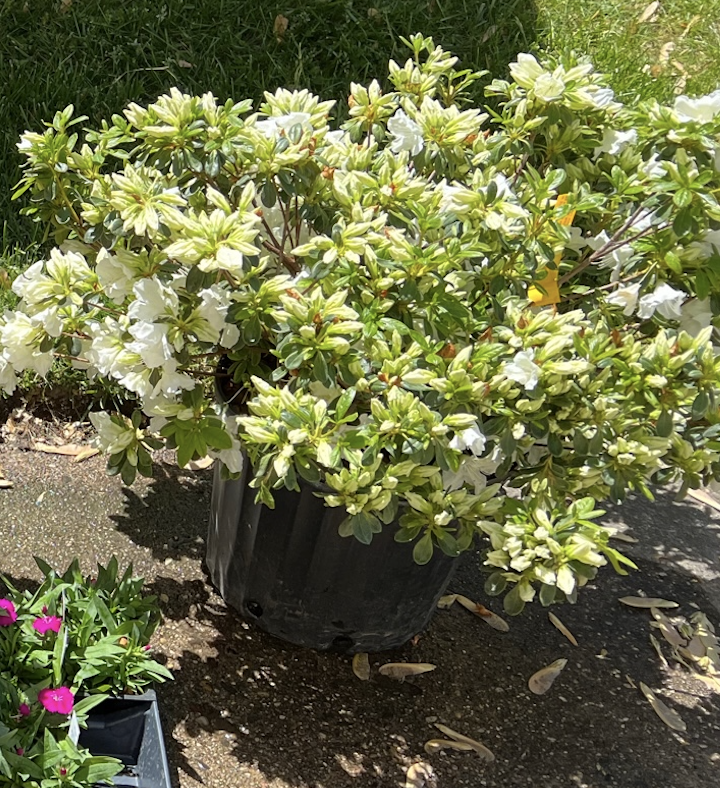 Totally open thread.  Don't feel like you have to talk about flowers and gardens just because I mentioned them and shared a couple of photos.  :-)