As far as I can tell from listening to attorneys and former prosecutors, there is no consensus on how to proceed in dealing with the potential land mine that is the assignment of Aileen Cannon to the documents case against Donald Trump.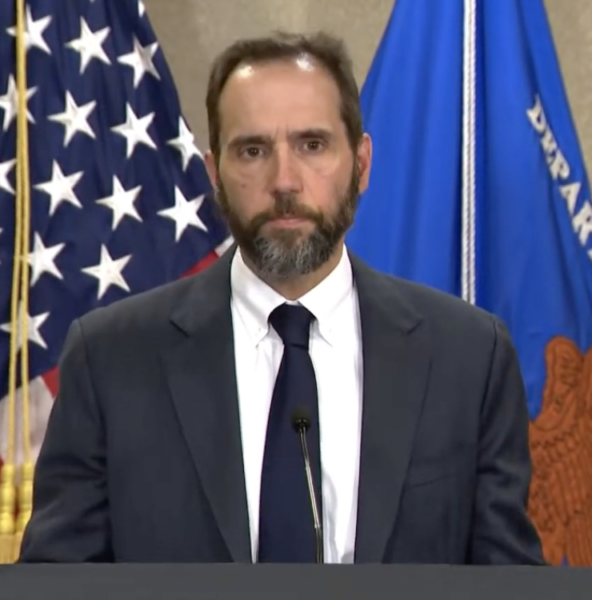 I am confident that Jack Smith knew there was a decent chance that this case would be assigned to Cannon, so I'm sure he has it all gamed out.
My guess is that Jack Smith is serious about a speedy trial and he figured we could either slowly get to the fight over venue and burn time (that we don't have) doing it, and still likely end up in FL – or he could just file in FL and have that fight right out of the gate. (Jack Smith has some serious balls, of that I am certain.)
Anyway, I have listened to multiple sets of people discuss the road ahead, and while there doesn't seem to be a clear agreement on how to move forward, there does seem to be agreement on what the options are for going forward.
I will lay out my current understanding, and then I can refine this list based on feedback in the comments, especially from our Balloon Juice attorneys!
Cannon could recuse herself right out of the gate.  (Unlikely, as far as I can glean.)
Cannon proceeds as the judge in this case, and Jack Smith does nothing to question Aileen Cannon.  (Not just yet, anyway.)
DECISION POINT
Jack Smith could ask Cannon to recuse herself.
Cannon could agree to recuse.  (Unlikely?)
Cannon could decline to recuse herself.
Jack Smith could file to have Cannon replaced.
Cannon could rule against that.
Jack Smith could then appeal her decision not to recuse herself.  (That would go to the 11th Circuit.)
The 11th Circuit would would rule one way or another, and I believe that whatever they decided is how the trial would proceed.
OR
Or instead of doing #4 right out of the gate, Jack Smith could proceed with the trial and then wait until Cannon does something that is truly out of line, and then I think he could begin with step #4 and then #4 – $10 would play out at that time.
SOURCES
Podcast with Andrew Weissman and Mary McCable: Prosecuting Donald Trump, episode: 37 Felony Counts.
This interview exchange with Brian Tyler Cohen interviewing Glenn Kirschner.
If the experts don't agree on how Cannon should be handled, my opinion surely isn't worth anything.  But I'll share it anyway!  My best guess is that Jack Smith would give Cannon a chance to do the right thing, let Cannon hang herself with her own actions if that's the road she takes, and then crush her.
I'm sure we'll know more on Tuesday, but in the meantime I thought it might help for us all to know what the potential steps are.
Open thread.