On the Road is a weekday feature spotlighting reader photo submissions.
From the exotic to the familiar, whether you're traveling or in your own backyard, we would love to see the world through your eyes.
lashonharangue
Much of the wildlife I saw at the park was either along the shoreline or in the water near the shore. Sometimes you could see them while driving, while other times the boat was the best way to approach.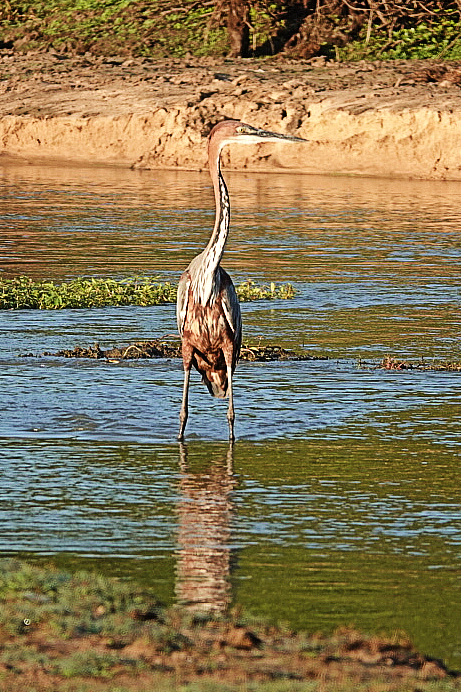 According to our guide this is a Goliath Heron. It certainly is big.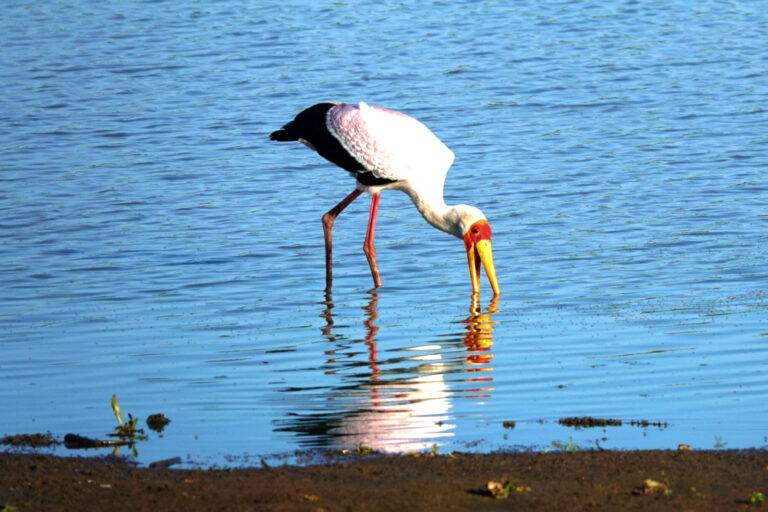 I love Yellow-billed Storks. They always look like they are having a good time.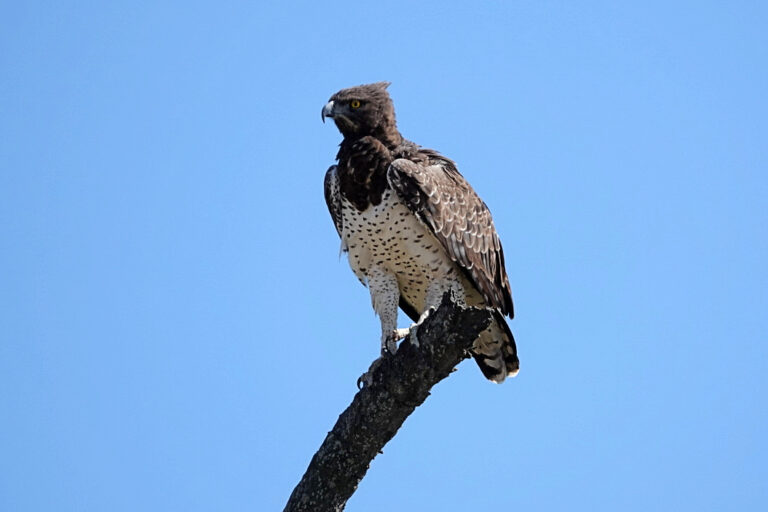 A fierce looking Martial Eagle.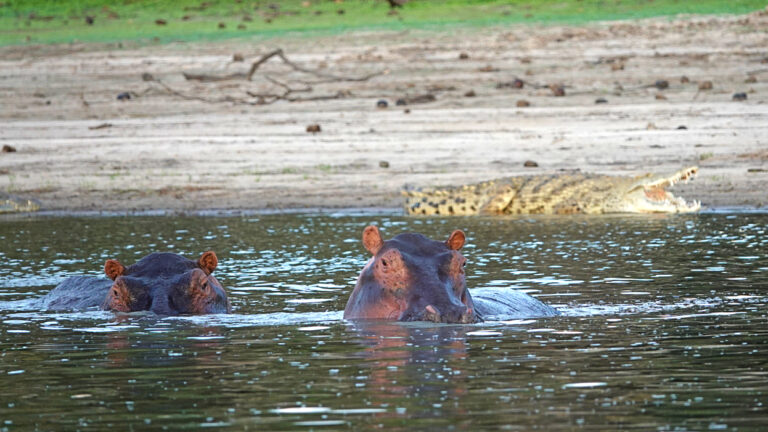 These hippos appear closer to the boat than they actually were (obligatory Jurassic Park reference). The Nile Crocodile at the edge of the water has his mouth open to help gain warmth from the sun.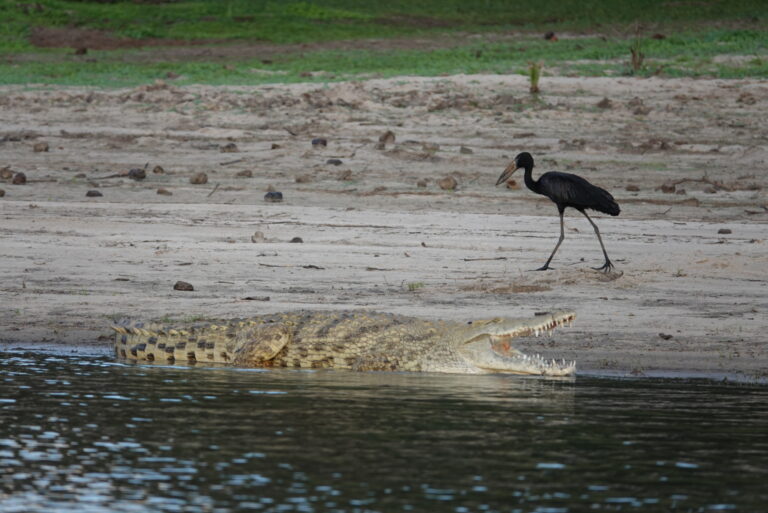 Apparently this Open-billed Stork knows it is not in danger when the croc is in this pose.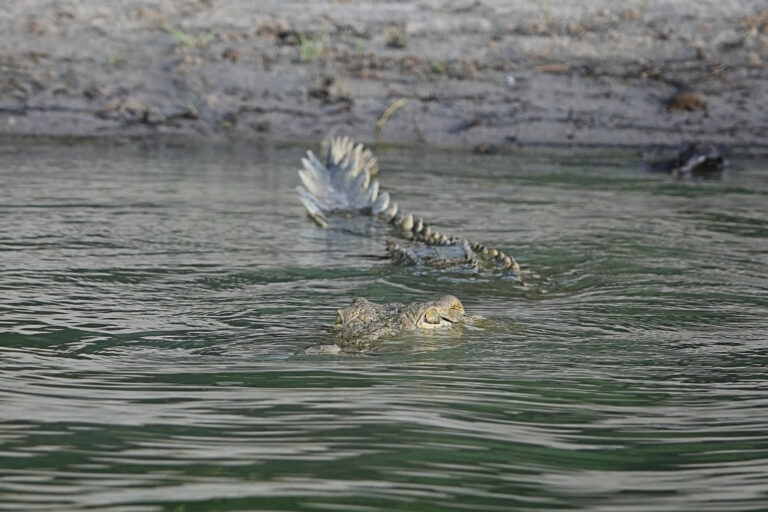 We got a little too close to this crocodile. It left the shore and swam away.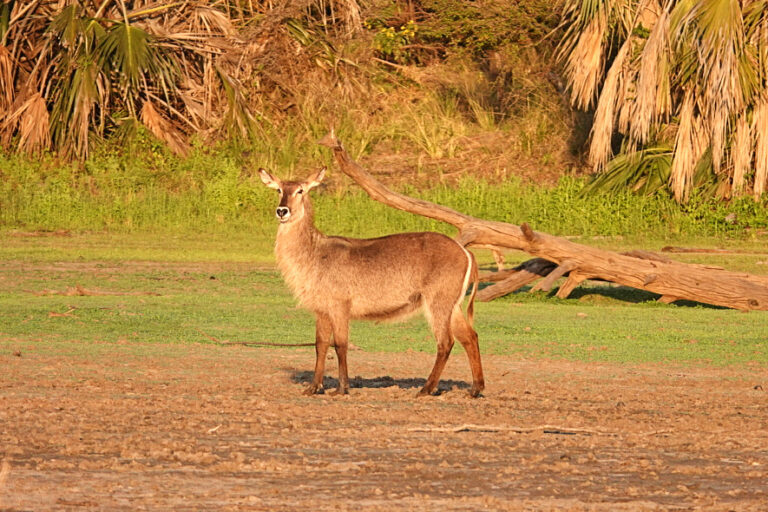 This is a female Waterbuck that was illuminated by the low golden sunlight. The photo almost looks like a 19th century painting that would hang in a wood paneled room decorated with trophy heads.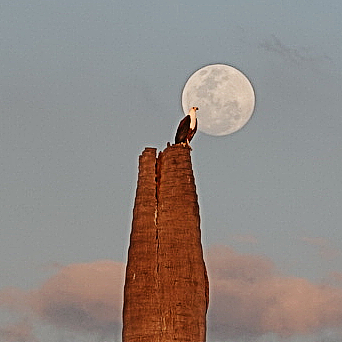 There was a large dead palm tree out in the lake. This Fish Eagle was perched on top as the moon rose.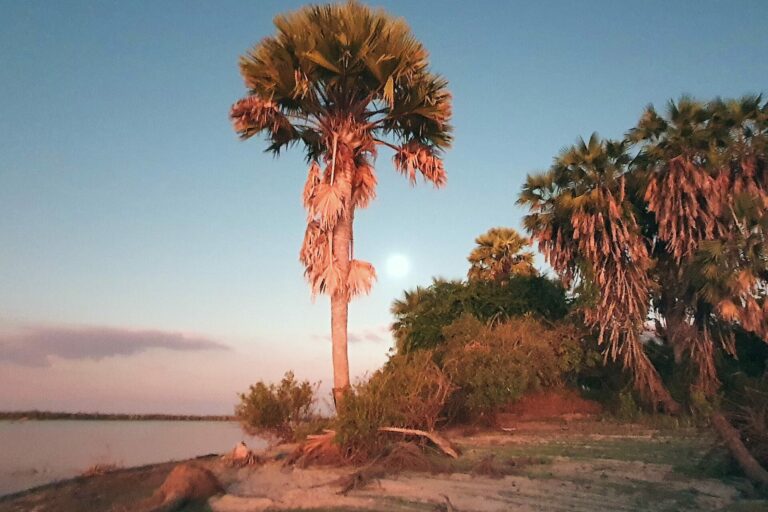 At the end of the boat ride we pulled onto shore. My camera was packed away. I used my phone for this photo of a palm tree lit by the setting sun with the moon rising in the background. 
Someone asked me if I was excited about going to Africa. I told them going to Africa is a pain. However, once you are there it is amazing. While I would not recommend this as a substitute for seeing the parks up in northern Tanzania, it is worth adding to a trip if you can make it there.