Leto linked to this in the comments recently.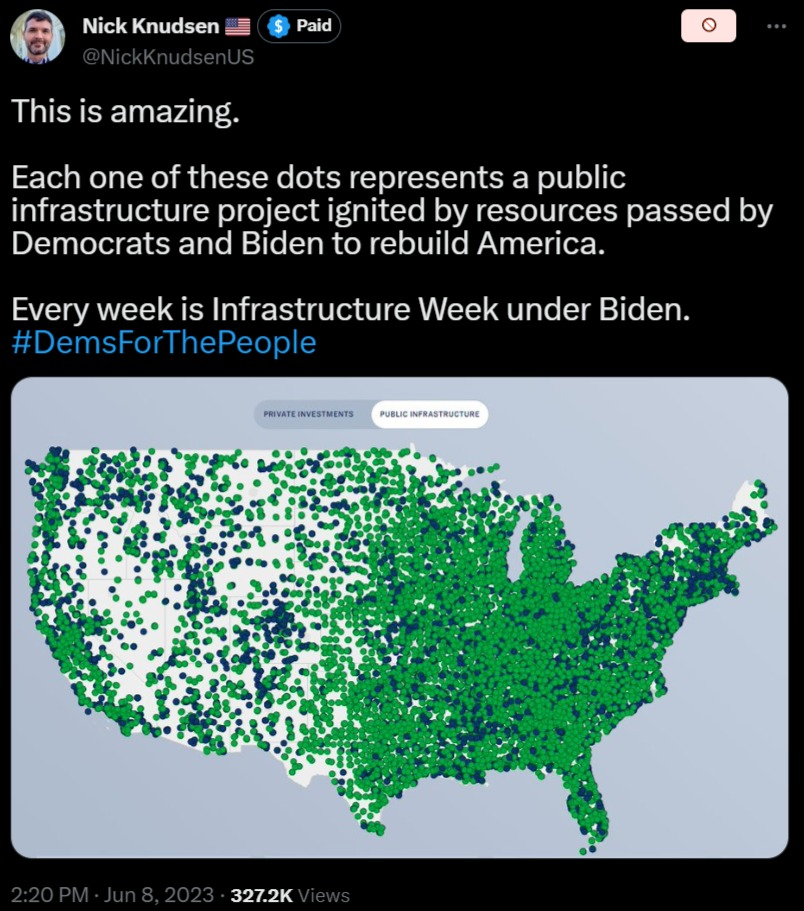 This is a static image, but here is the original source:
According to Leto:
the very first map you come to, which highlights private v public investment, should forever close the yaps of the dumb dumbs who harp on private investment being the best way. The private map is a few sparse dots, whereas the public map is almost entirely covered. It's rhetorical conversation here, but man is this illustrative of why we should tax the F out of the rich.
In a different thread this week, someone mentioned new Amtrak routes.  I am an Amtrak person, just wondering what was being referred to, but since I don't have the time to research I'm wondering if some of you already know without having to look it up.
Years ago there was a great early morning train from Champaign to Chicago, so you could get downtown by 9 am for a meeting or a day at the museums, and return home on the 4:05 pm train and be home by 7:00 pm.  Gone!  I have no idea who cut it, but I'm wiling to blame Reagan or some other Republican president. :-)
I thought some of you might like to nerd out on the maps while you are lollygagging over the weekend.
Talk about the awesome stuff that's happening as part of the Perpetual Infrastructure Week, or talk about anything else.
Open thread!