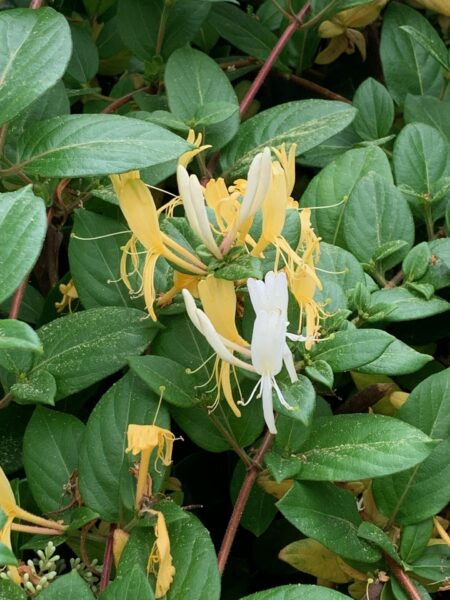 Thank you, commentor Glidwrith:
I started taking photos of flowers I see on my one mile walk at lunchtime at work. I send the more interesting ones to my mom. These aren't in my garden and I don't know what most of them are, but I find it fascinating at the sheer variety of plants, if you just take the time to look.

The first [top] one is honeysuckle, and I know this is Texas privet.


White roses.


Unknown:

Looks like a giant bird of paradise…


Also unknown.


This was a holy crap! moment. A dozen or so Morel mushrooms sprouted from mulch in Southern California. This mushroom is supposed to be in damp forests, usually near oak trees.

Mom was all "quick, grab them before someone else does!".

***********
What's going on in your garden(s), this week?