I had my first moment of doubt yesterday I wondered if Jack Smith made the wrong call in going with the charges in Florida, because I'm pretty sure Cannon is going to fuck with the process again and again, and it enrages me.  Apparently the framers of the constitution never imagined that the threat to the republic would be coming from inside the house.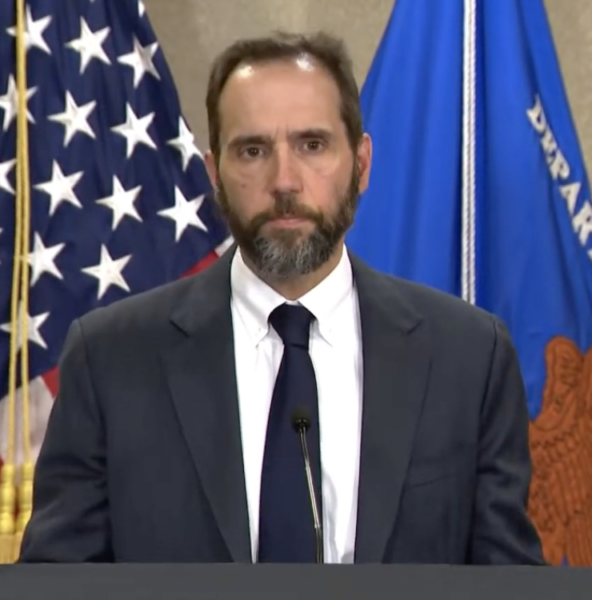 Petulant senators can stop things dead in their tracks for no good reason, and single judges can make ridiculous rulings on ridiculous cases and millions of people have their rights or their benefits or their dignity taken away.  (Sorry, I digress, my inner rage is bubbling to the surface.)
But maybe Jack plans to give Cannon enough rope to hang herself and will then the 11th Circuit will step in and force her to recuse?
For now, we are on this bumpy road with Cannon so we just have to take the ride and see what happens.
This, though, lifts my spirits.
What does it usually mean when a grand jury deliberates all day without calling any witnesses?  I know, I know!  Pick me!
Ok, to alleviate confusion:

THIS grand jury is based out of DC and is deliberating election interference and J6 related charges.

There is a separate grand jury being seated in Fulton County GA, today. They will review the scope of Fani's charges and vote whether to indict.

— Jack E. Smith ⚖️ (@7Veritas4) July 11, 2023
So who's up for some good news today?
I won't even link to it, but Trump suggesting that the coke in the White House is Joe Biden's, and then literally saying "we can't have a crackhead in charge of the nuclear arsenal" is just too much.  It would be too funny, if it weren't so awful, and too sad at the same time.  We DID have a crackhead in charge of the nuclear arsenal, and his name was Donald Trump.
Speaking of indictments, I got the Trump documents indictment for my birthday on June 13.  (Maybe I need some of that chocolate fudge cake to get me out of this mood?)  When I was younger, I used to celebrate birthday month.  Today is July 12, the last day of indictment month.
Pretty please may I have another indictment, this time for election interference or Jan 6?  I can make enough cake for everyone, if that would help.
I need to get off the rollercoaster ride of hope and frustration.   Is anybody up for sharing good political news in the comments?
Open thread.