I thought some of you could use some optimism while sweltering. I should probably be writing more on resources and the latest in climate solutions, but at the moment, my desire to be online and/or write is much like a combustion engine running on fumes and I don't see that changing anytime soon. But I did think the barrage of weather-related doom could use a bit of context.
As I posted last night  on Cole's rightfully worried post:
"There are some bad actors who would happily fan the flames of doomism, because it takes those who would be the most engaged, those who would be on the front lines, and it puts them on the sidelines…

And so, what I call the inactivists, the forces of inaction — polluters, and those who promote their agenda— they've turned to these other tactics, and one of them, ironically, is doomism. There are some bad actors who would happily fan the flames of doomism, because it takes those who would be the most engaged, those who would be on the front lines, and it puts them on the sidelines. That is something I've really been fighting against.

Look, the reality is, if the science told me that we are f'ed, and there's nothing we can do about it, I would have to be truthful about that. But the fact is, we can very much do something about it. You've got on the one hand, all these people saying it's too late, we can't stop the meltdown, we have to plan for the end of human civilization.

Yet, on the policy front, we're on the verge of truly meaningful climate action here."  Michael Mann, author The New Climate War.
So I've curated a few articles and one video to reflect some facts on doomerism. (This is a quick hit of things I had bookmarked already)
And as I also said last night on the thread, there are actually a lot of practical and immediate solutions that are being developed, researched, and implemented. We are not in some hopeless situation without the tools to solve it. But it will take action – and being all doom and gloom leaves us feeling defeated and less likely to take that action. Let's not do that, okay?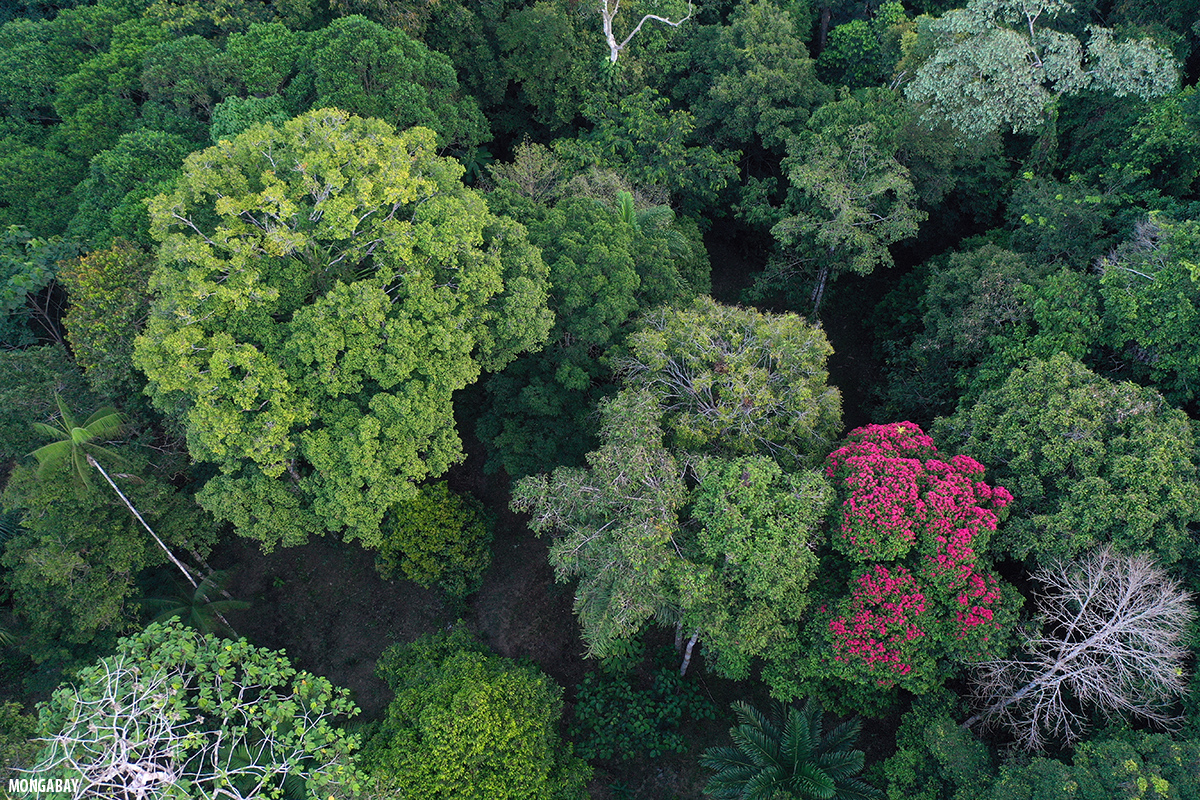 The warming of the planet – including the most up-to-date data for 2023 – is entirely consistent with what climate modelers warned decades ago
The climate crisis – and yes, it is now a crisis – is endangering us now, where we live. Whether it's the recurrent episodes of hazardous air quality in the east coast cities some of us call home from windblown Canadian wildfire smoke or the toll sadly now being measured in human lives from deadly nearby floods, we are witnessing the devastating and dangerous consequences of unabated human-caused warming. That is a fact.

Indeed, as you "doomscroll" on whatever social media platform you prefer these days, you might see selective images and graphs that would lead you to think Earth's climate is spinning out of control, in a runaway feedback loop of irreversible tipping points leading us down an inescapable planetary death spiral.

But that's not what's happening.

The average warming of the planet – including the most up-to-date measurements for 2023 – is entirely consistent with what climate modelers warned decades ago would happen if we continued with the business-as-usual burning of fossil fuels. Yes, there are alarming data coming in, from record-shattering loss of winter sea ice in the southern hemisphere to off-the-charts warmth in the North Atlantic with hot tub-grade waters off the Florida coast. We've also seen the hottest week on record for the planet as a whole this month. We can attribute blame to a combination of ongoing human-caused warming, an incipient major El Niño event and the vagaries of natural variability….
…Yes, we have failed to prevent dangerous climate change. It is here. What remains to be seen is just how bad we're willing to let it get. A window of opportunity remains for averting a catastrophic 1.5C/2.7F warming of the planet, beyond which we'll see far worse consequences than anything we've seen so far. But that window is closing and we're not making enough progress.

We cannot afford to give in to despair. Better to channel our energy into action, as there's so much work to be done to prevent this crisis from escalating into a catastrophe. If the extremes of this summer fill you with fears of imminent and inevitable climate collapse, remember, it's not game over. It's game on.  Read the article in its entirety here.
==================
By Mark Hertsgaard, Saleemul Huq andMichael E. Mann

(note: this is the original full version of our recent Washington Post op-ed, based on a recent press briefing involving the authors, sponsored by Scientific American and Covering Climate Now)

One of the biggest obstacles to avoiding global climate breakdown is that so many people think there's nothing we can do about it.

They point out that record-breaking heat waves, fires, and storms are already devastating communities and economies throughout the world.  And they've long been told that temperatures will keep rising for decades to come, no matter how many solar panels replace oil derricks or how many meat-eaters go vegetarian.  No wonder they think we're doomed.

But climate science actually doesn't say this.  On the contrary, the best climate science you've probably never heard of suggests that humanity can still limit the damage to a fraction of the worst projections if—and, we admit, this is a big if—governments, businesses, and all of us take strong action starting now.

The science we're referencing is included in the UN Intergovernmental Panel on Climate Change's most recent report, issued last August.  But first, some context.

For many years, the scientific rule of thumb was that a sizable amount of temperature rise was indeed locked into the earth's climate system.  Scientists believed—and told policymakers and journalists, who told the public—that even if humanity hypothetically halted all heat trapping emissions overnight, carbon dioxide's long lifetime in the atmosphere combined with the sluggish thermal properties of the oceans would nevertheless keep global surface temperatures rising for 30 to 40 more years.  Since shifting to a zero-carbon global economy would take at least a decade or two, temperatures were bound to keep rising for at least another half century.

But guided by subsequent research, scientists dramatically revised that lag time estimate down to as little as 3 to 5 years. The updated finding is included in the IPCC's Sixth Assessment Report, Working Group I, that made headlines last August.  Indeed, it underlies the widely-now used concept of a "carbon budget". It allows us to specify (with some uncertainty range) the maximum amount of carbon that we can still burn if we are to keep global surface warming below the critical level of 1.5C (3F).

Most importantly, it tells us that if humanity slashes emissions to zero, global temperatures will stop rising almost immediately.

To its credit, Scientific American did discuss this updated science in a short article last October. But why isn't this reason for cautious optimism more widely known?

There's plenty of blame to go around. Two of the co-authors of this article are climate scientists, while the other is a veteran journalist.We can collectively attest that scientists aren't always the best natural communicators, journalists and scientists typically don't speak the same language, and much gets lost in translation. Add to that the concerted headwind of a fossil fuel industry-funded disinformation campaign, and you have the makings of a substantial breakdown in communication.

That's a shame, because this revised timeline implies a paradigm shift in how humanity can respond the to the climate emergency.  The implications fall into three categories—the three P's of psychology, politics, and policies.

Psychology is arguably the most important, for it makes possible the rest.  Knowing that global temperature rise can be stopped almost immediately means that humanity is not doomed after all.  We can still save our civilization, at least most of it, if we take rapid, forceful action.  This knowledge can banish the sense of inevitability that paralyzes people and instead inspire them towards greater resolve and activity.

This psychological shift can in turn transform the politics of climate change, for it can entice more people to join the fight—or to stay in the fight rather than succumbing to despair…   Continue reading here
==================
Climate pessimism dooms us to a terrible future. Complacent optimism is no better.

By Hannah Ritchie Updated 

We environmentalists spend our lives thinking about ways the world will end. There's nowhere that I see doomer culture more vocal than on my home turf.

With leading activists like Roger Hallam, co-founder of the popular climate protest movement Extinction Rebellion, telling young people that they "face annihilation," it's no surprise so many of them feel terrified. In a large recent international survey on youth attitudes toward climate change, more than half said that "humanity is doomed" and three-quarters said the future is frightening. Young people have good reasons to worry about our ability to tackle climate change, but this level of despair should be alarming to anyone who cares about the well-being of future generations — which is, after all, what the climate movement is all about.

As the lead researcher for Our World in Data, an organization that aims to make data on the world's biggest problems accessible and understandable, I've written extensively on the reasons to be optimistic about the future. The prices of solar and wind power, as well as of batteries for storing low-carbon energy, have all plunged. Global deforestation peaked decades ago and has been slowly declining. Sales of new gas and diesel cars are now falling. Coal is starting to die in many countries. Government commitments are getting closer to limiting global warming to 2°C. Deaths from natural disasters — despite what news about climate change-related fires and hurricanes might appear to suggest — are a fraction of what they used to be. The list goes on.

But here, I don't want to talk about whether pessimism is accurate. I want to focus on whether it's useful. People might defend doomsday scenarios as the wake-up call that society needs. If they're exaggerated, so what? They might be the crucial catalyst that gets us to act on climate change.  Continue reading here….
==================
Okay, doomer. Leaving hopelessness behind, young climate activists are flipping the script on climate doom-and-gloom. They not only believe we can still win the fight, they're working to convince others of the same. Speakers: Allegra Kirkland (moderator), Isaias Hernandez, Kristy Drutman, Alaina Wood This is a conversation from Aspen Ideas: Climate in Miami Beach, Florida. Now in its second year, Aspen Ideas: Climate is co-organized by the Aspen Institute and the City of Miami Beach. In addition to plenary sessions, breakout discussions, announcements, and private roundtables, the event features a tech expo and career fair, a climate solutions showcase, a public arts program, and excursions. Aspen Ideas: Climate takes place March 6–9, 2023. #AspenIdeasClimate
So what can you do? Here are some resources Earthday.org, Rewiring America, Kiss the Ground, Climate Reality/Al Gore
There are many more resources (you can even check back on previous Climate Solution posts for others), but I have to walk the dogs and get my day started.
Let's all quit doomscrolling and instead tackle climate change, one day at a time.  – TaMara