On the Road is a weekday feature spotlighting reader photo submissions.
From the exotic to the familiar, whether you're traveling or in your own backyard, we would love to see the world through your eyes.
Elma
I made a second trip to Italy in February 2011. It was also sponsored by the Wisconsin Alumni Association. "If you want to be a Badger, just come along with me…" It was a week in Rome with side trips to other points of interest.
One of our day trips was to Ostia Antica the port of ancient Rome located at the mouth of the Tiber River. Massive excavations of the site, ordered by Mussolini from 1939 to 1942, were interrupted when Italy became a major battlefield of World War II. While archeology continues there today, the site is open to the public.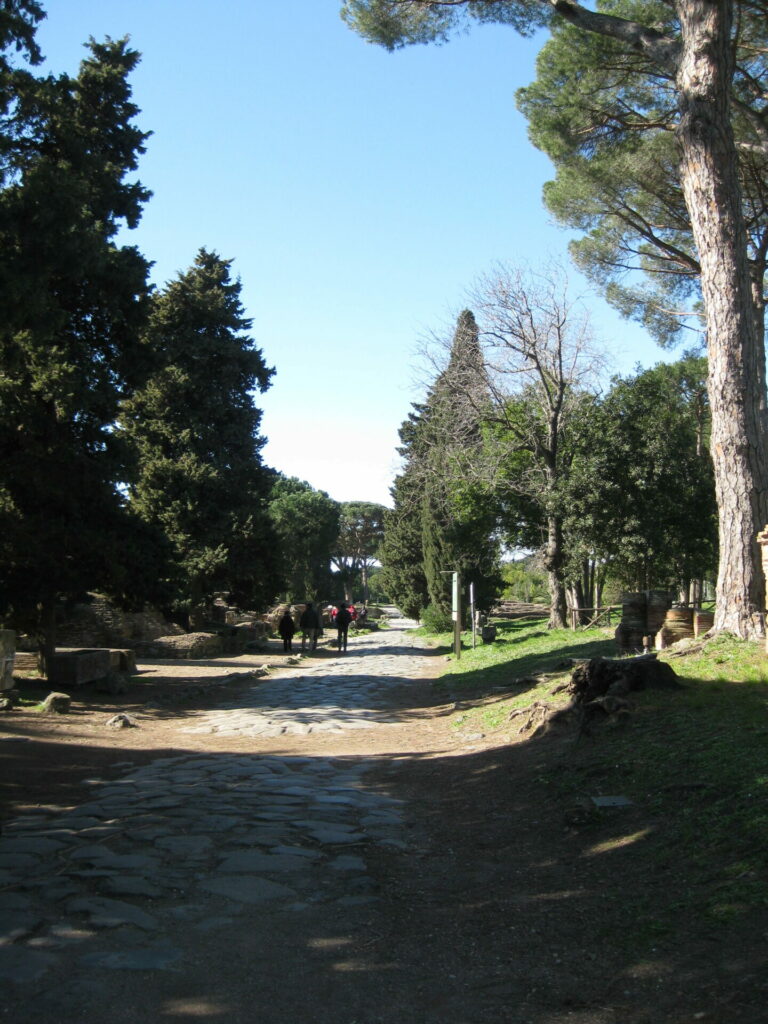 Ostia Italy
Part of a Roman road.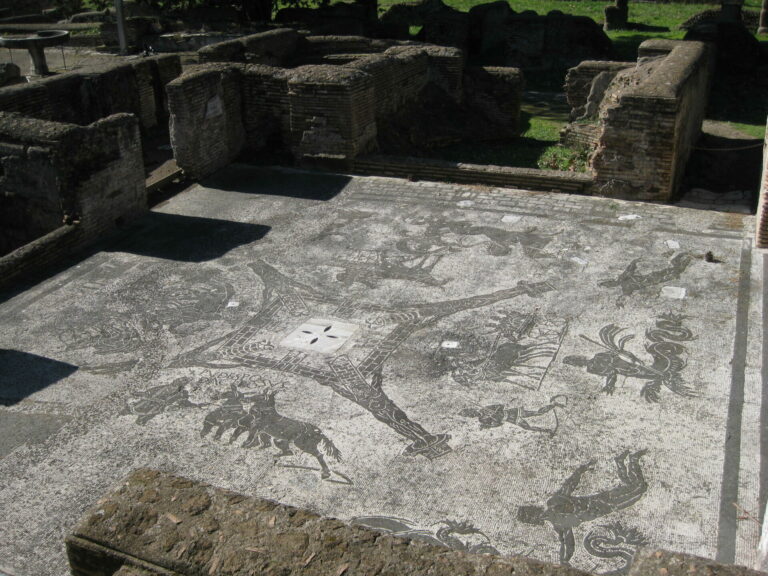 Ostia Italy
This is part of the mosaic known as the "Bath of the Swimmer."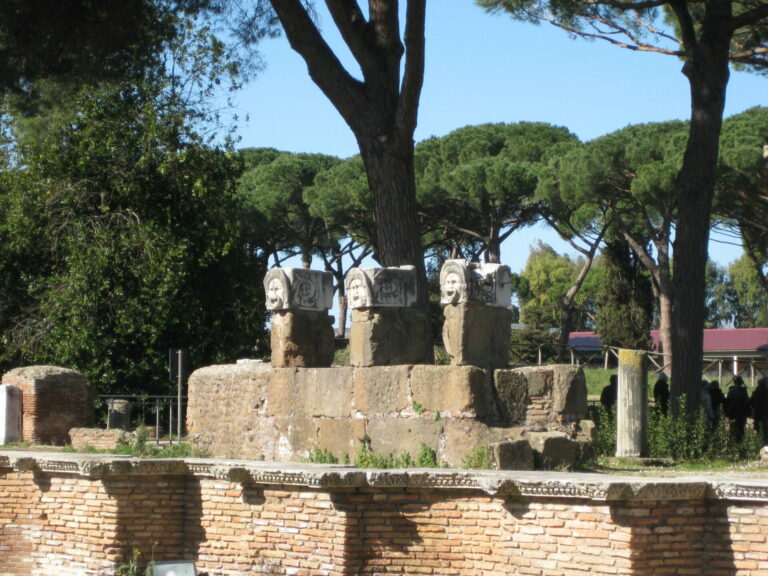 Ostia Italy
This was part of a theater complex.  The guide said that it is sometimes used to present performances.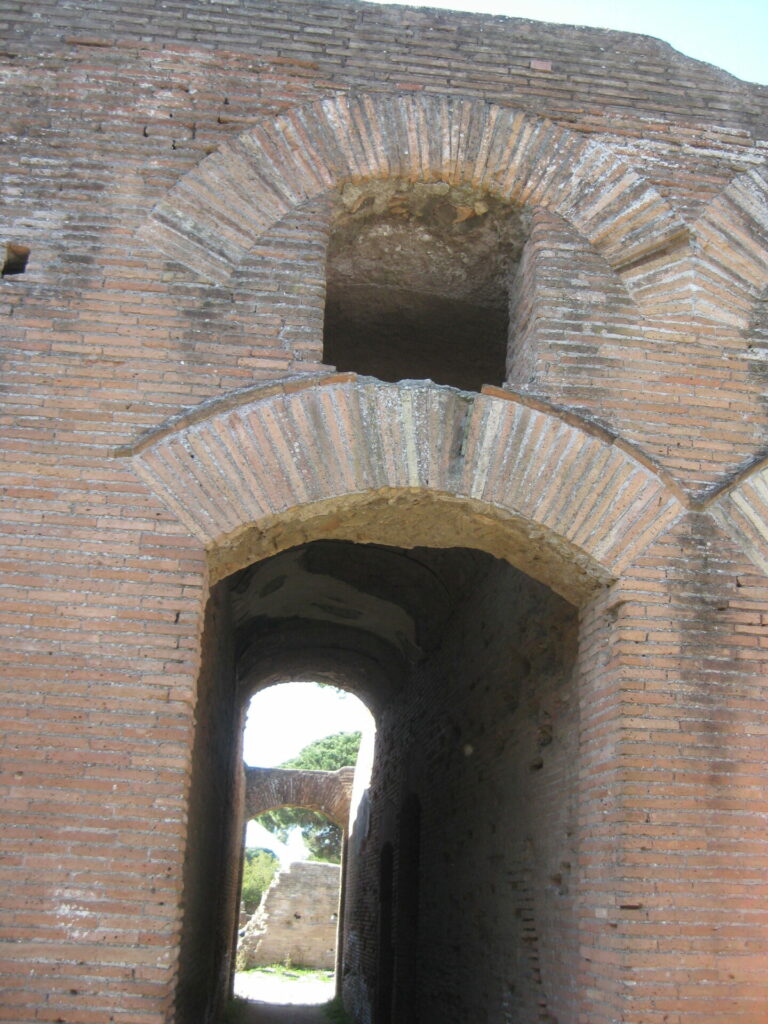 Ostia Italy
This is part of an insula or apartment building.  It was originally several stories tall.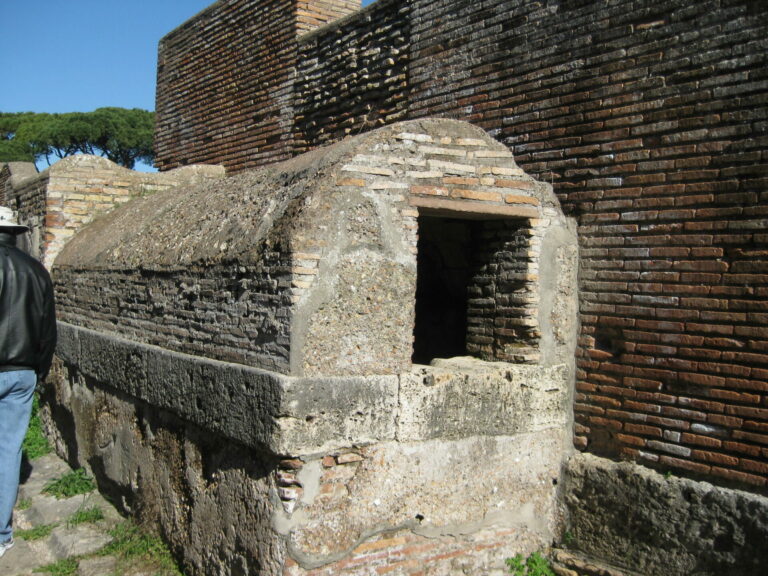 Ostia Italy
An oven in bakery complex that included buried storage jars and grist mills.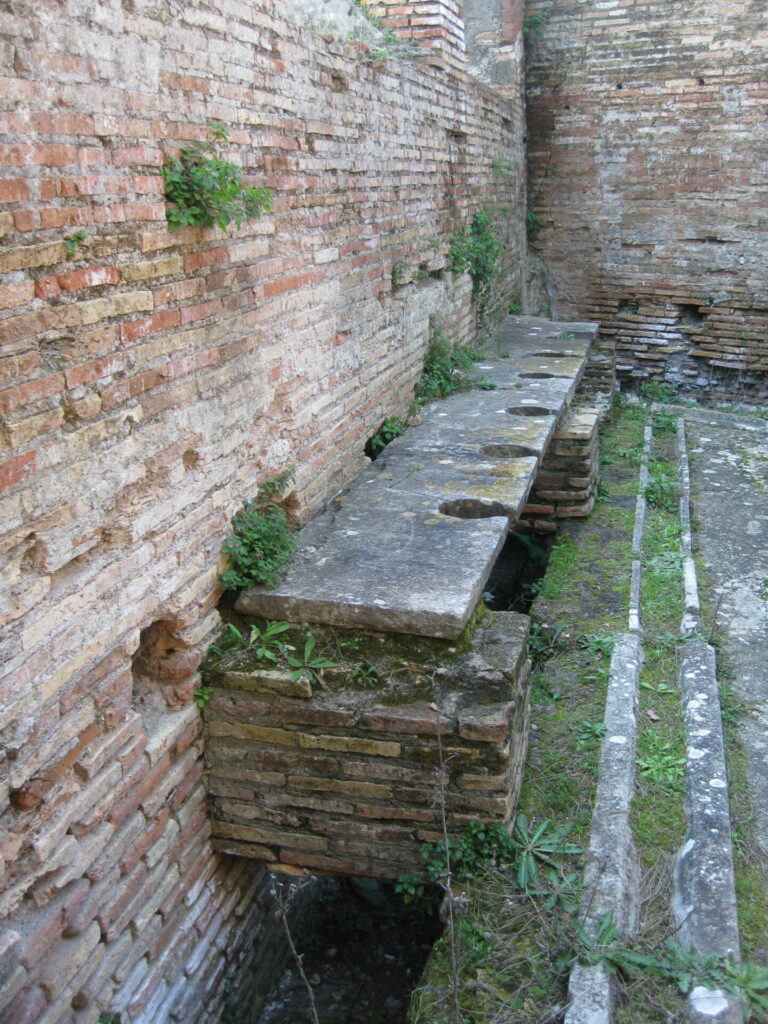 Ostia Italy
All the modern conveniences.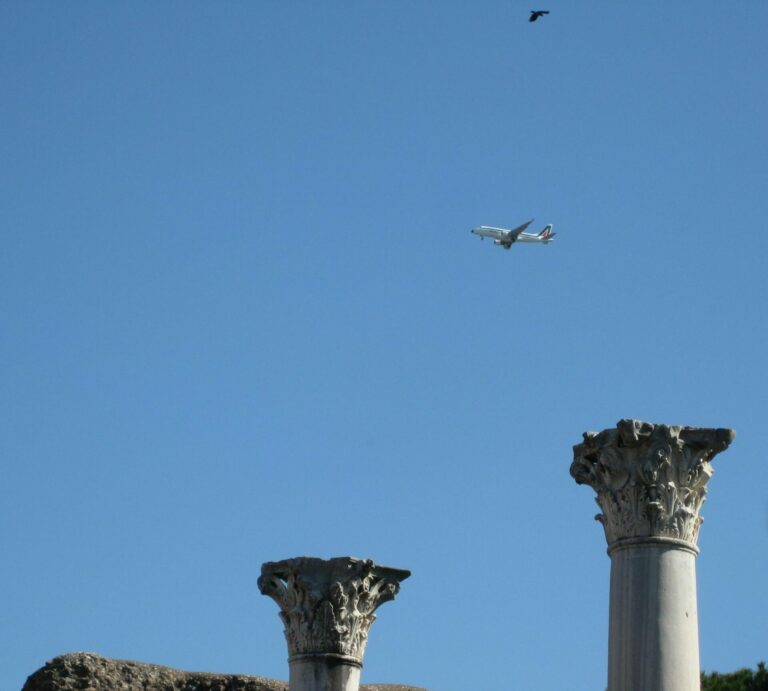 Ostia Itally
Ostia lies directly under the flight path to Rome's airport.  The modern world is never far away even in the ruins.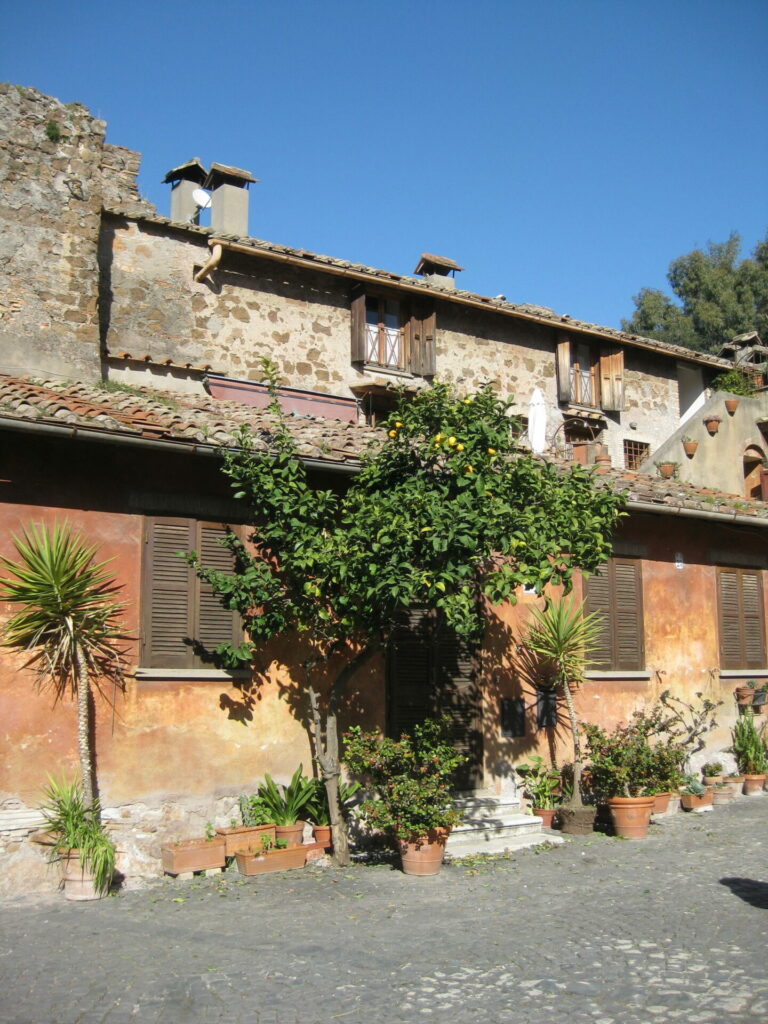 Ostia Italy
Speaking of the modern world intruding., notice the satellite dish in the upper right.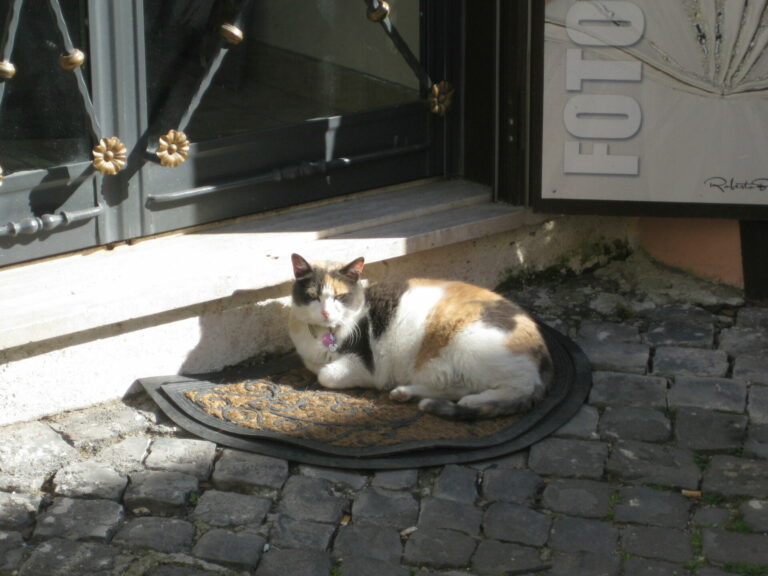 Ostia Italy
You can never go wrong taking pictures of cats.  There were many around hustling for snacks from the tourists.  This one would not lower herself to beg for treats.  She also looks just like my current kitty who is interfering with my typing because I am not paying sufficient attention to her.