There are now 4 more FIFA Women's Soccer inks in the sidebar, and there is a category for just for this, so you can get to any of the 8 posts by clicking on the category on any of the posts.
But for you guys who are really lazy :-) here's the direct link.
I'll add the brackets to the posts once we know them, but the posts themselves will be bare-bones.
If you give me some advance notice for the important matches I can move the thread to the front page – hopefully the US will be one of the 16 teams – but either way, I'm sure there will be the big games.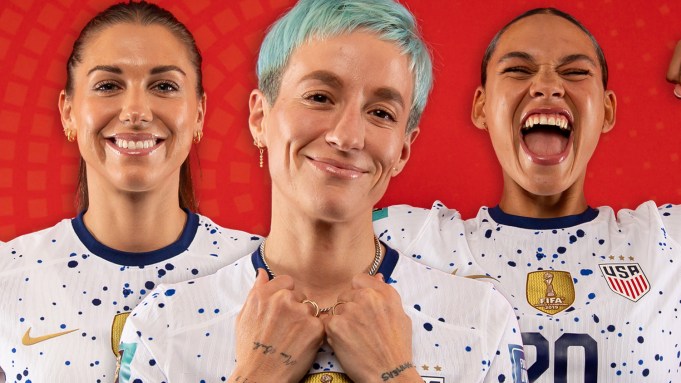 If one of you soccer fiends wants to find be a better photo, I will replace this one.
*I'll check back in the morning and read the thread to find out everything I did wrong. :-)
USA!   USA!  USA!  (too soon?)
*I'm super tired after working 30 hours in 3 days, so I won't be surprised if I have bungled something!
(Goodnight.)