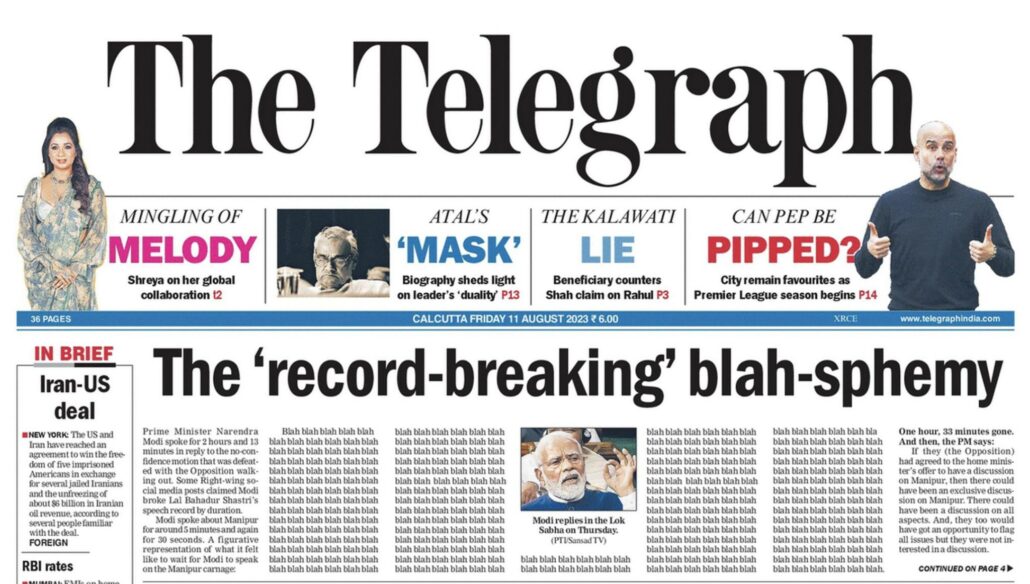 With Trump in particular, we would have benefited from this.  We still can.  If the mainstream media wants to actually call out bullshit rather than promoting it.
Perhaps one of our talented BJ peeps could mock something up like this for DeSantis?  Blah blah blah would have to become woke woke woke, I think!
*image from Aidan
Totally open thread.