On the Road is a weekday feature spotlighting reader photo submissions.
From the exotic to the familiar, whether you're traveling or in your own backyard, we would love to see the world through your eyes.
Elma
My travel plans for this summer fell apart. The company that I had traveled with many times filed for bankruptcy at the beginning of June. Fortunately it happened while I was still at home rather than somewhere on the road. But my suitcases were out and the cat had started to sleep in one, so it was getting close. I have received notices from the Bankruptcy Court, but I doubt that I will get any of my money back.
So here I sit, in Wisconsin. Now it is true that if you re going to stranded in Wisconsin, June, July and August are a much better time for it than say December, January and February. Still I have felt at loose ends. Trying to make the best of it, I have put together an On The Road about our fun Farmers Market.
The Market is held every Saturday morning from May to late in the fall, in a big parking lot next to the river. One Saturday it was moved to a local park because of another event being held in the lot. I thought it was much nicer, but no one asked me.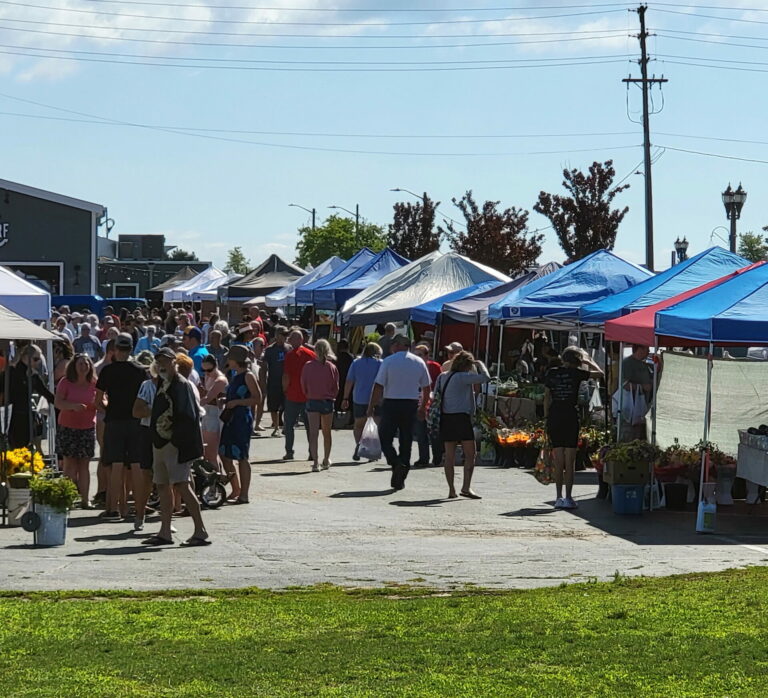 Manitowoc WI
August 5, 2023
An overview of the Market looking east.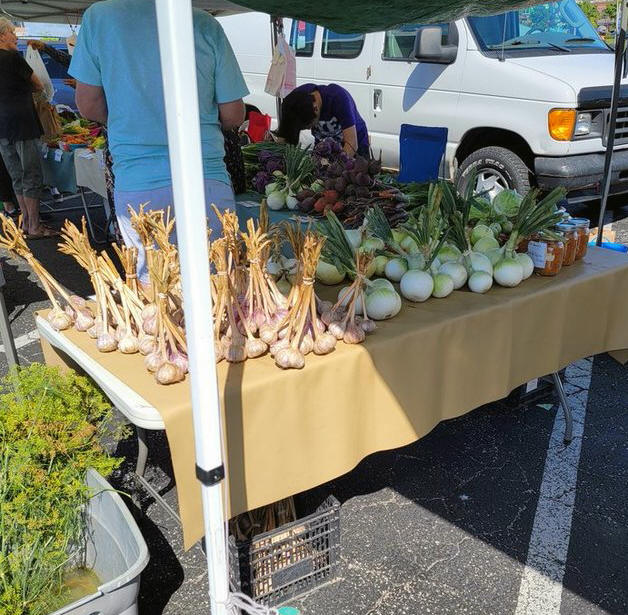 Manitowoc WI
August 5, 2023
Garlic and onions are currently at every stand.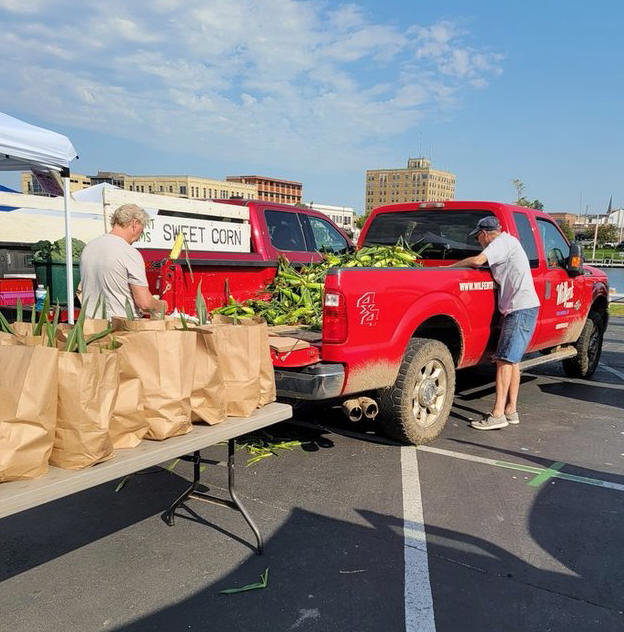 Manitowoc WI
August 19, 2023
A pickup truck full of sweet corn. They will bring in another truck as soon as this one is empty. It will happen several times during each market day.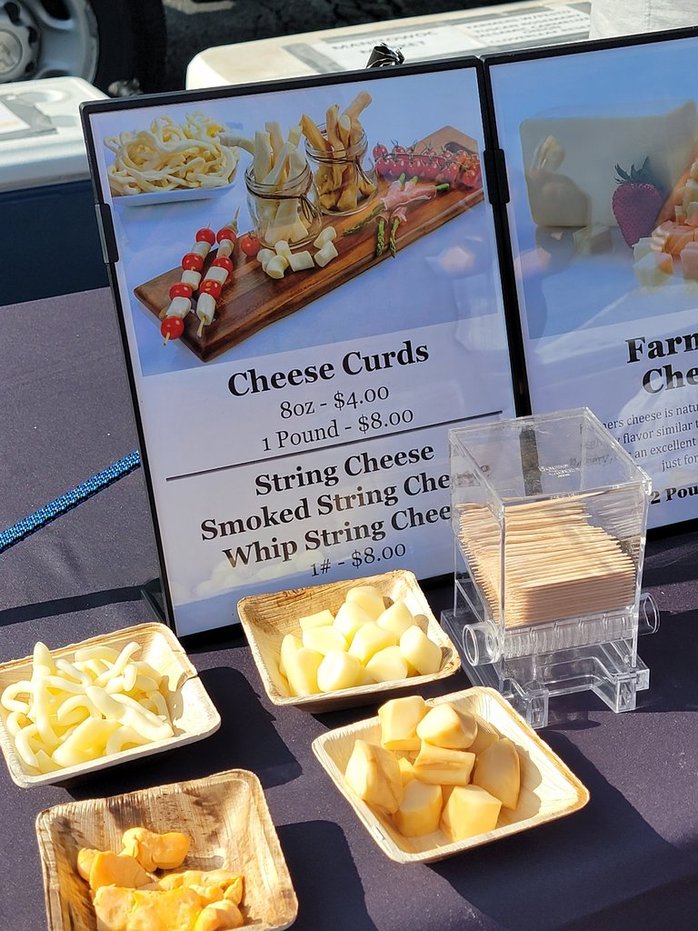 Manitowoc WI
August 19, 2023
Since it is Wisconsin, there must be cheese. This vendor's cheese factory is in Door County, so they have come 60+ miles to sell their squeaky curds.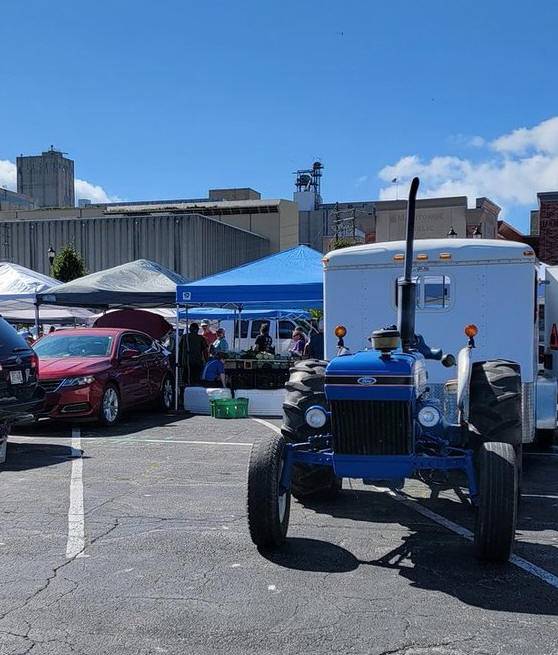 Manitowoc WI
August 5, 2023
The Mennonites bring their produce and baked goods to the Market by tractor. I'm not clear whether the several young women who are tending the stand ride to town inside the trailer.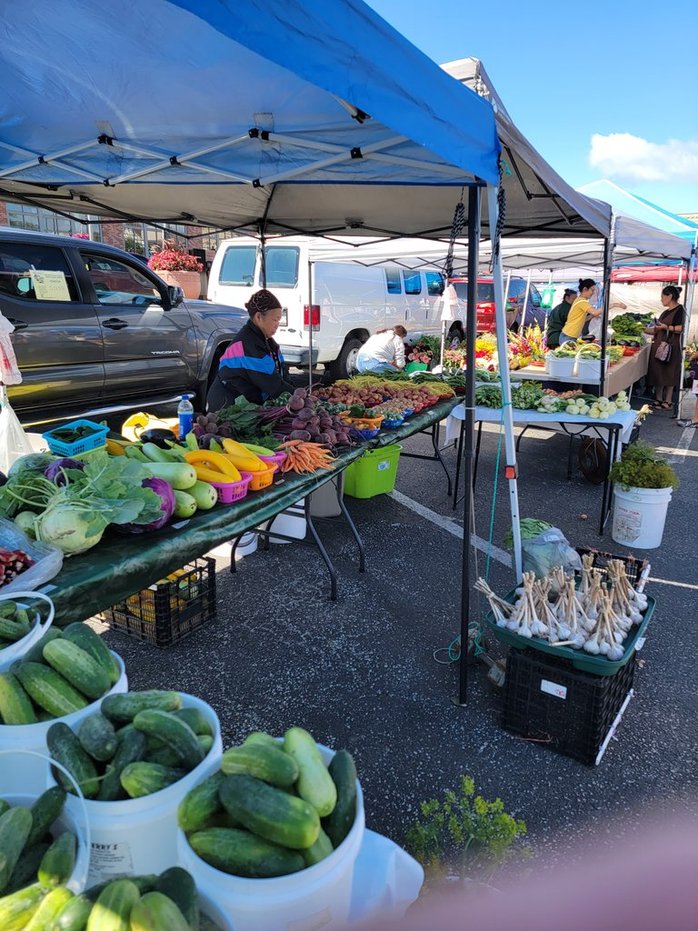 Manitowoc WI
August 5, 2023
A lot of the vendors are Hmong. Early in the season, a lot of what they were offering could not possibly have been locally grown. But their displays were always so beautiful and the quality so good that we will excuse their carbon footprint. By this time, it will all be local.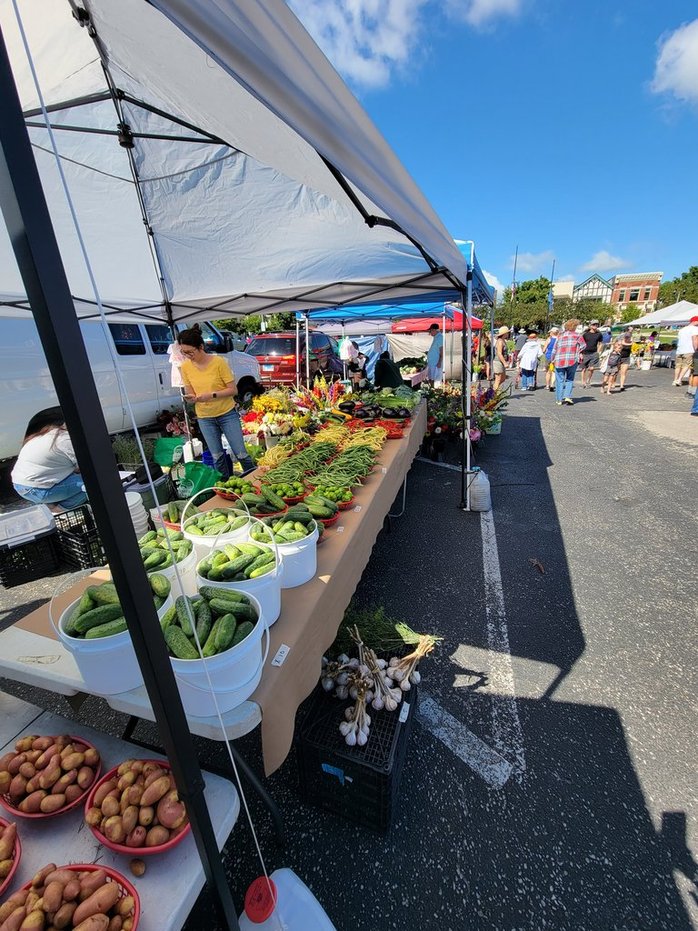 Manitowoc WI
August 5, 2023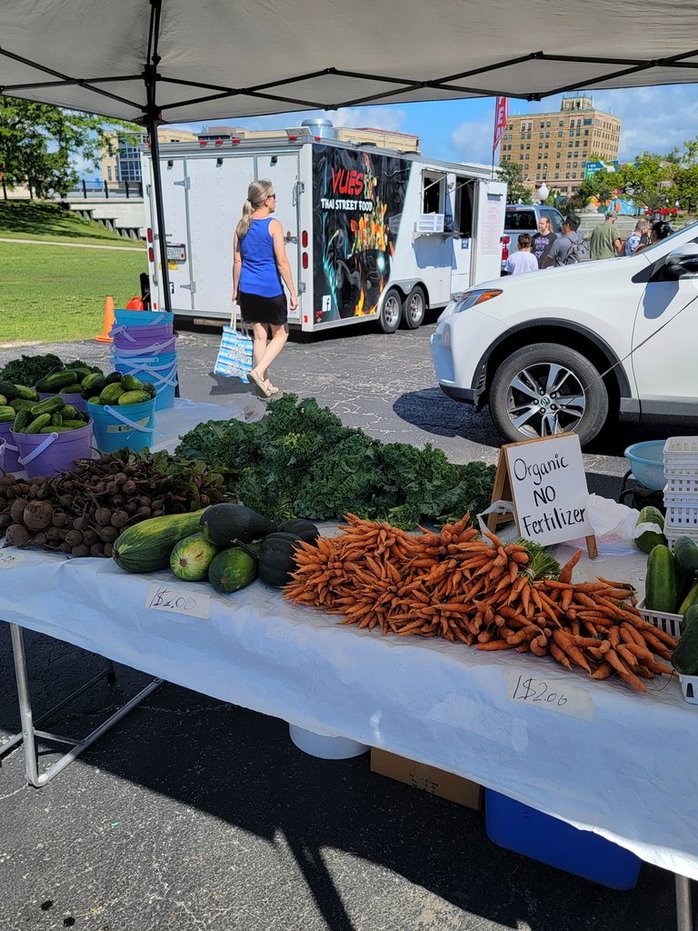 Manitowoc WI
August 5, 2023
Sometimes organic.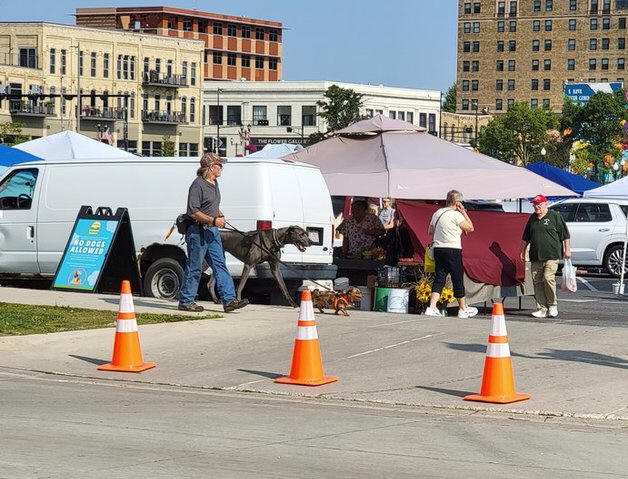 Manitowoc WI
August 19, 2023
"No Dogs Allowed" doesn't prevent this pair from strutting their stuff.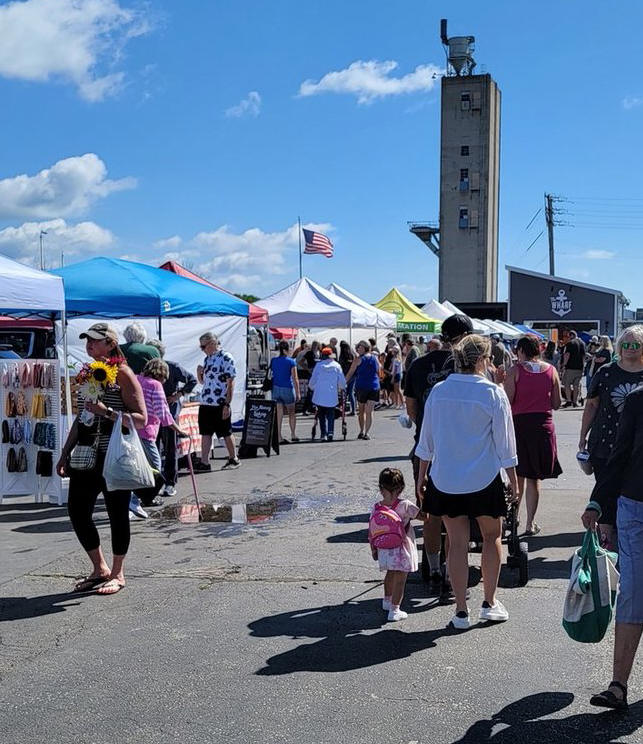 Manitowoc WI
August 5, 2023
In my experience, there are two places to meet and greet your neighbors, the Recycling Center and the Farmers Market. The latter is definitely a more pleasant experience.