On the Road is a weekday feature spotlighting reader photo submissions.
From the exotic to the familiar, whether you're traveling or in your own backyard, we would love to see the world through your eyes.
Dagaetch
I love New Zealand. I love New Zealand. Can I tell you how much I love New Zealand? THIS MUCH. Seriously. In the 3 weeks that I drove around the South Island, there was not a single day that I didn't come across a scene that had me smiling wide. It was, quite simply, phenomenal. And there is a part of me that doesn't want to go back, because I'm afraid I wouldn't ever leave, and…uh…there's probably some reason I couldn't do that, but you'll have to remind me later.

somewhere, NZ
Not a clue where I was. Just another vista by the road, with beautiful skies.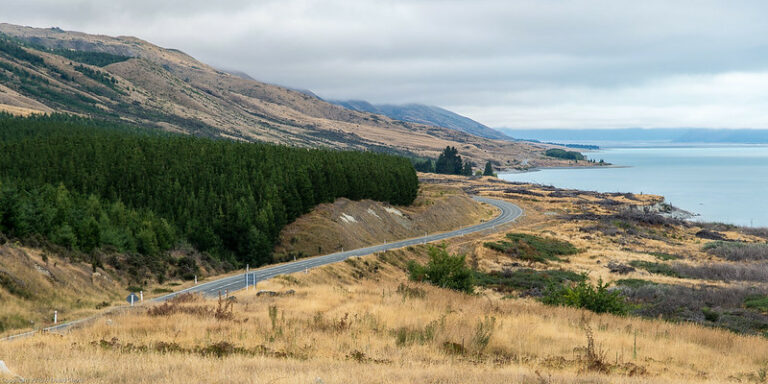 Aoraki/Mt Cook National Park, NZ
I found I liked including the road in some shots. In addition to giving the photo a better sense of scale, it provides the leading lines for a viewers eye to follow, drawing you into the scene. Not that the scenery requires much help to draw you in.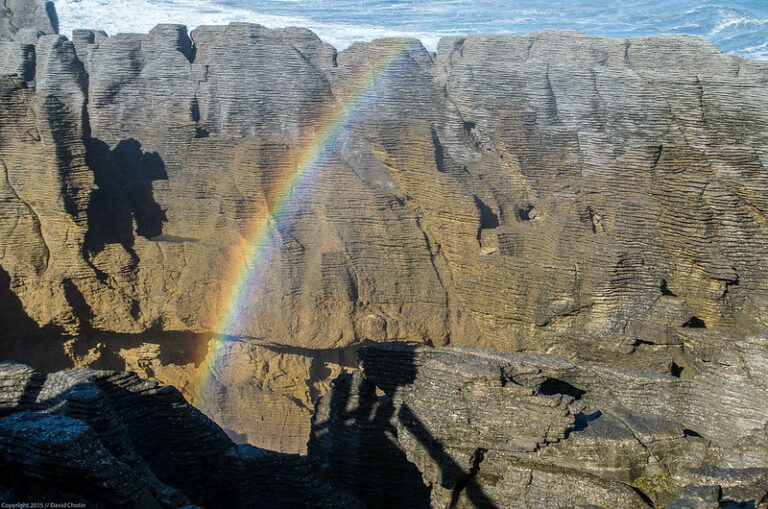 Punakaiki, NZ
These are the pancake rocks in Punakaiki. I thought I got lucky to see this rainbow, only to discover that it was a regular occurrence caused by the spray filtering over the top. Still, the scale (this formation was easily hundreds of feet high) was truly impressive.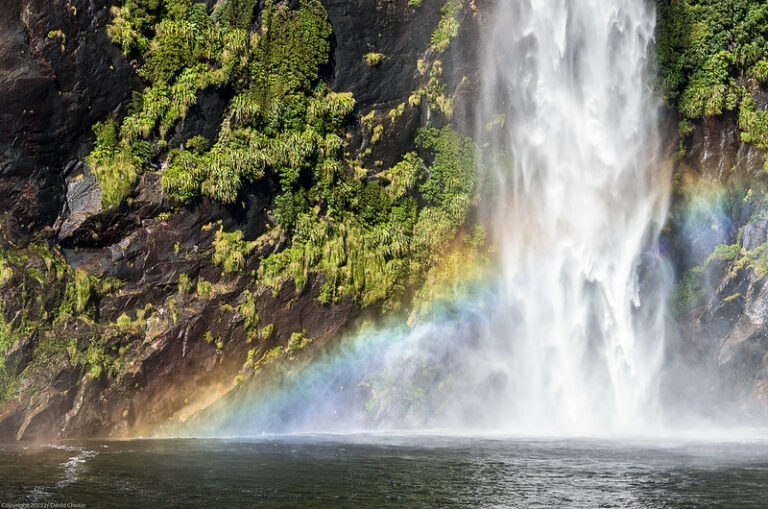 Milford Sound, NZ
More rainbows! I took a one-day boat trip in Milford Sound (which, technically, is a fjord, but changing the name is apparently too much trouble). We happened to be there after a night of heavy rain, so all of the waterfalls were running full bore, and the spray created some phenomenal rainbows.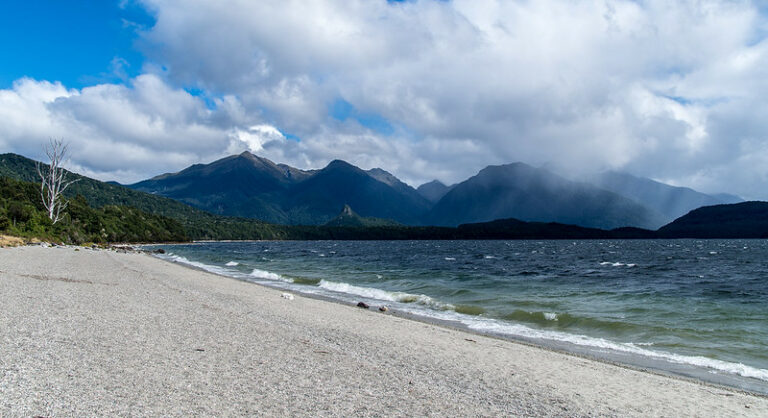 somewhere, NZ
New Zealand is the first (and, so far, only) place where I have picked up hitchhikers. It is (or at least was, in 2015) a very common thing on certain routes and in certain places. I had a couple of nice conversations, but also probably confused a passenger when I stopped talking in the middle of a sentence to pull the car over and grab my camera. Oh well!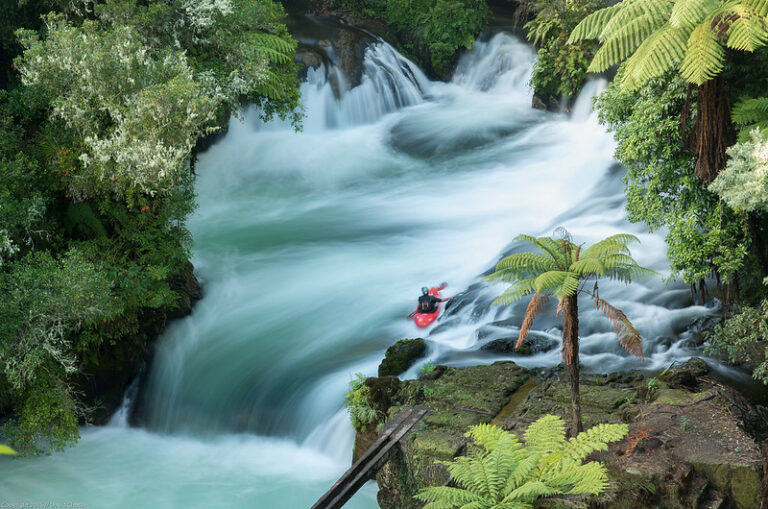 Okere Falls, NZ
Again, I have forgotten where this was. I could probably track it down using date stamps. I enjoy a nice bit of kayaking in calm waters; you will never catch me paddling in a spot like this. This individual (who thankfully was wearing a helmet and life vest) was casually holding on to a boulder for a bit of a rest, before continuing his own adventure. [I checked and this is at Okere Falls, on the North Island, actually!]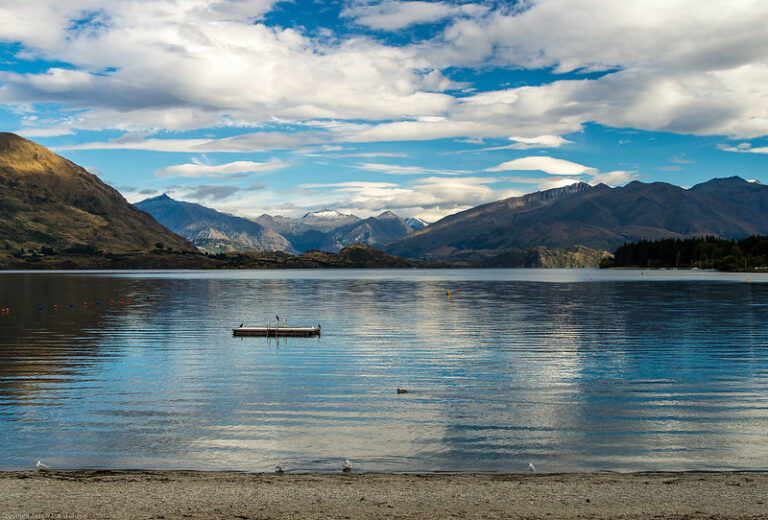 Wanaka, NZ
Wanaka. *sob* I love Wanaka with a deep, unreserved passion. If New Zealand is my favorite place in the world, Wanaka is my favorite place in it. I took a bit of a breather, staying here for 4 days. This was the beach at the edge of the lake, where I would find a seat on a bench and read a book, with this as my backdrop. I didn't get much reading done. Too busy just relaxing.
Wanaka, NZ
The famous lone tree! I wandered over there several times, and never got amazing light. But it was still a delightful scene.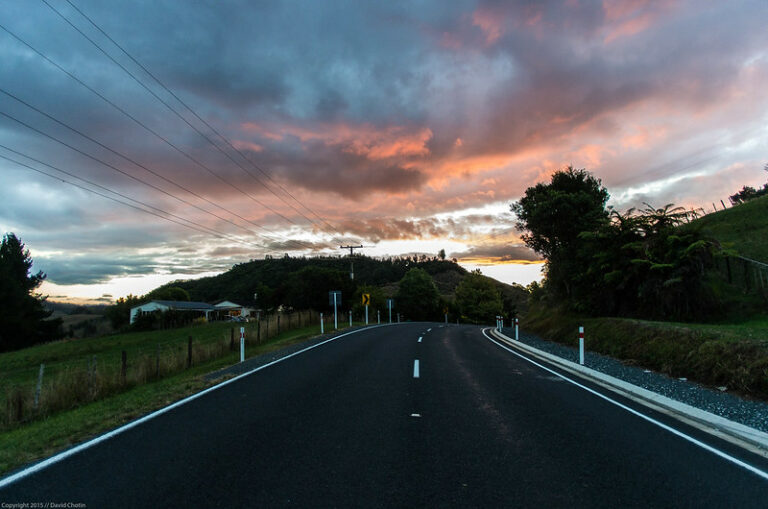 somewhere, NZ
One of the few sunset photos I have. The downside to driving around a lot in a strange country is that I was reluctant to drive at night, so it was harder than I had realized in advance to take sunrise or sunset photos. Of course, when there are scenes like this literally outside the hostel I was staying at, who needs to go anywhere.