On the Road is a weekday feature spotlighting reader photo submissions.
From the exotic to the familiar, whether you're traveling or in your own backyard, we would love to see the world through your eyes.
Dagaetch
After three weeks in the South Island of New Zealand, I took the ferry over to Wellington. Cool city. I had around a week on the North Island before I was flying out, which wasn't enough time to see everything, but I still hit up a few highlights! One thing I did not do was visit the Lord of the Rings Hobbiton set. I love those movies and the scenery, but am happy leaving them as part of my imagination.
While I have several hundred photos of NZ that I would happily share, I think we'll stop here :). Coming up next – Australia!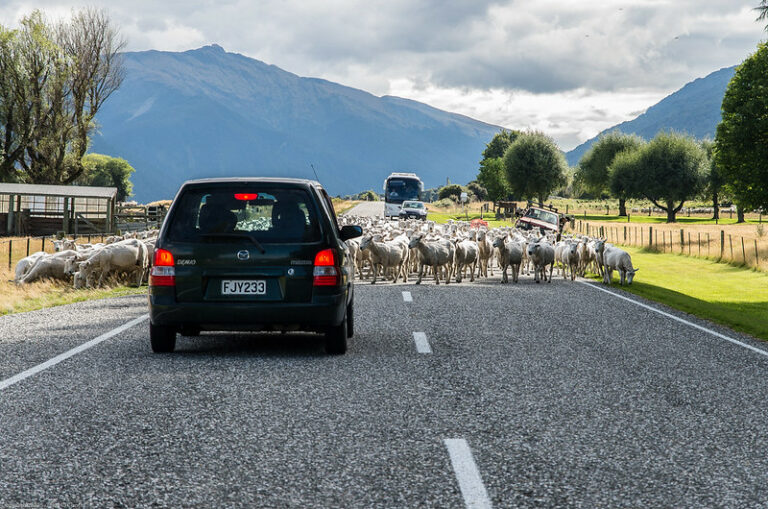 somewhere, NZ
This happened a few times! Sometimes the sheep need to get somewhere, and that's okay. Just a fact of life. Oh and yes, in New Zealand they drive on the other side of the road (from the US). I was a little nervous about that, but it turned out that with the steering wheel on the other side of the car, it felt surprisingly natural. I think I only had one 'oops!' moment.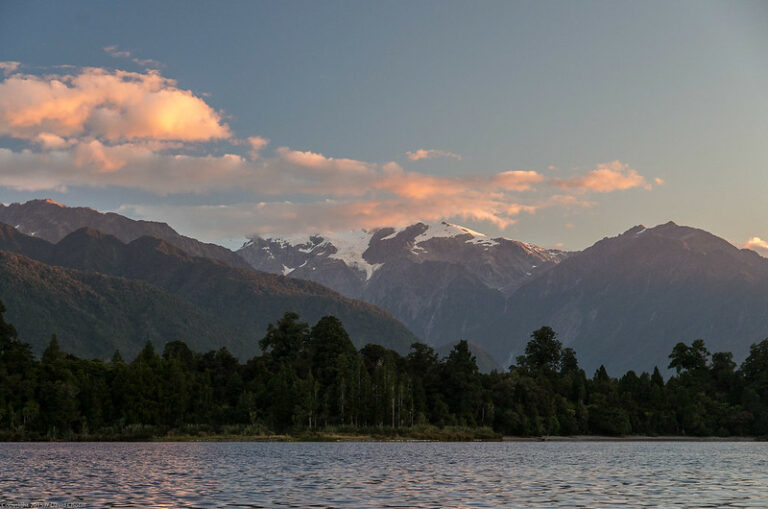 somewhere, NZ
I do not remember where this was. But it was one of the sunset pictures that I loved; the orange glow highlighting mountain tops is kind of my ideal image.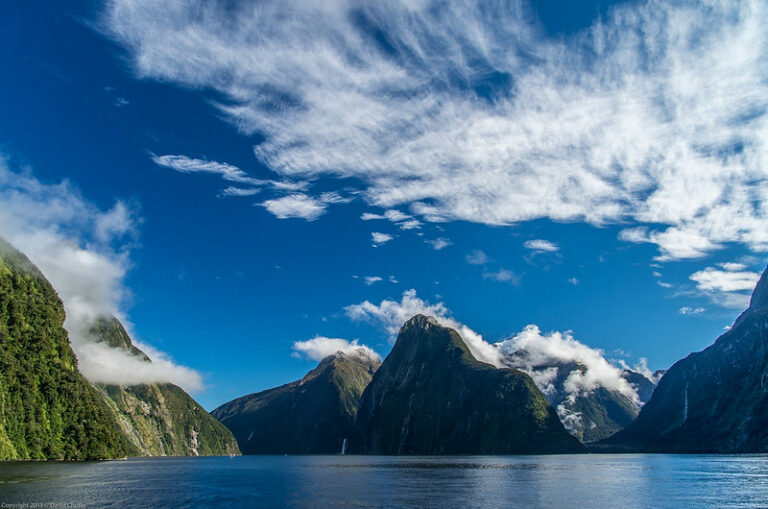 somewhere, NZ
Of course, water and mountains and clouds in any combination is pretty excellent!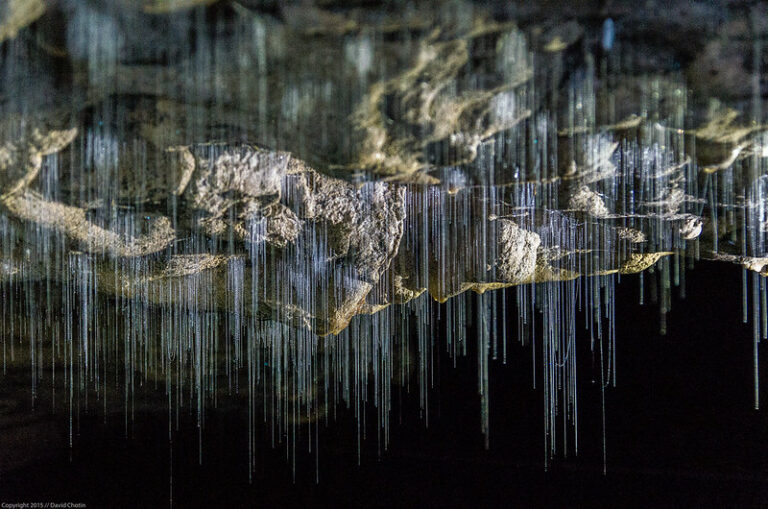 Waitomo, NZ
I took a tour through the Waitomo Glowworm Caves, which was super cool. You wander through a dark cave area, stopping occasionally, and the guide shines a very dim flashlight so you can see the worms. Here the glowworms have left threads, which act like a spider's webs to catch bugs for food. After a short walk you board some small boats and float down an underground river. The guide asked everyone to be quiet and not use cameras and just enjoy the moment, which we all did. A very worthwhile adventure.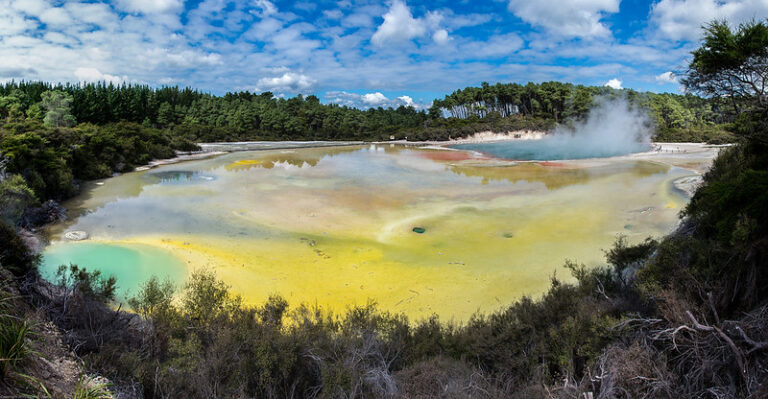 Rotorua, NZ
I stopped in Rotorua for two days. The area is famous for geothermal activity, resulting in geysers and mud springs. It also means that there's a fairly constant scent of sulfur on the air. Nearby is the Wai-O-Tapu Thermal Wonderland park, where you can find the famous Painters Lake. I was amazed at how vibrant the colors are.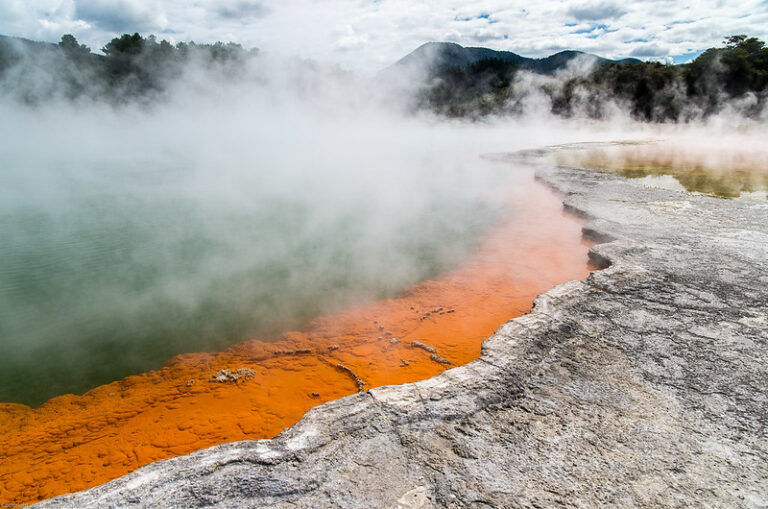 Rotorua, NZ
The park is an absolutely fascinating (and smelly) place to walk around. The lakes have such interesting colors from the chemicals in them, and the fact that despite the high temperatures plant life can still thrive. The smell was quite strong, but you also got used to it very quickly.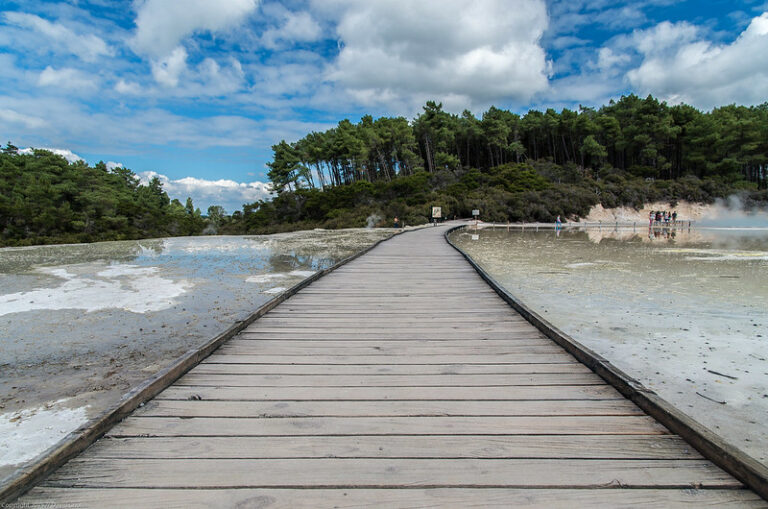 Rotorua, NZ
The park had these very nicely laid out paths for walking around. I appreciated that there were lots of little loops and side trails; you could walk directly 'through' the water, or go up high and get a more picturesque view.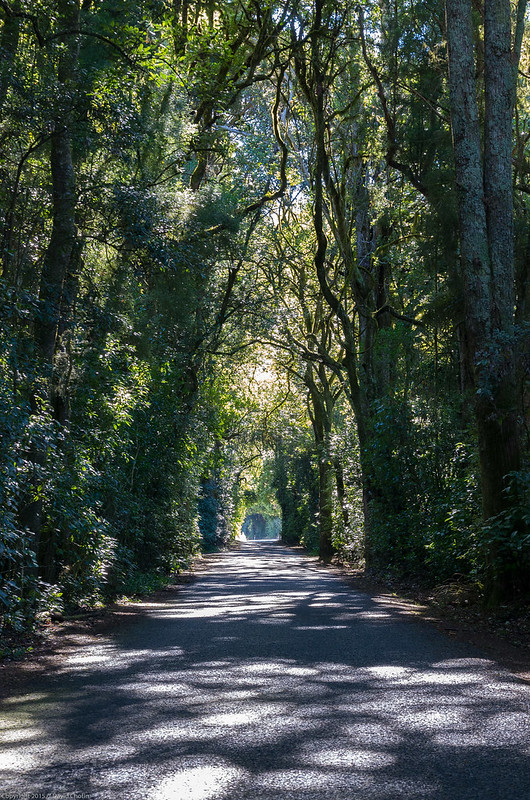 New Zealand
The final image I'm sharing with you from New Zealand, and it's another road. But in this case, I wanted to leave you with the same emotion I felt so often during my time in this phenomenally beautiful country. A feeling of joy, with the natural world around you; and a feeling of excitement, while you look down the road towards the horizon and wonder what's coming next. Thanks for sharing this journey with me :).