I was going to put up a post asking what the heck this is.  (scissors added for scale)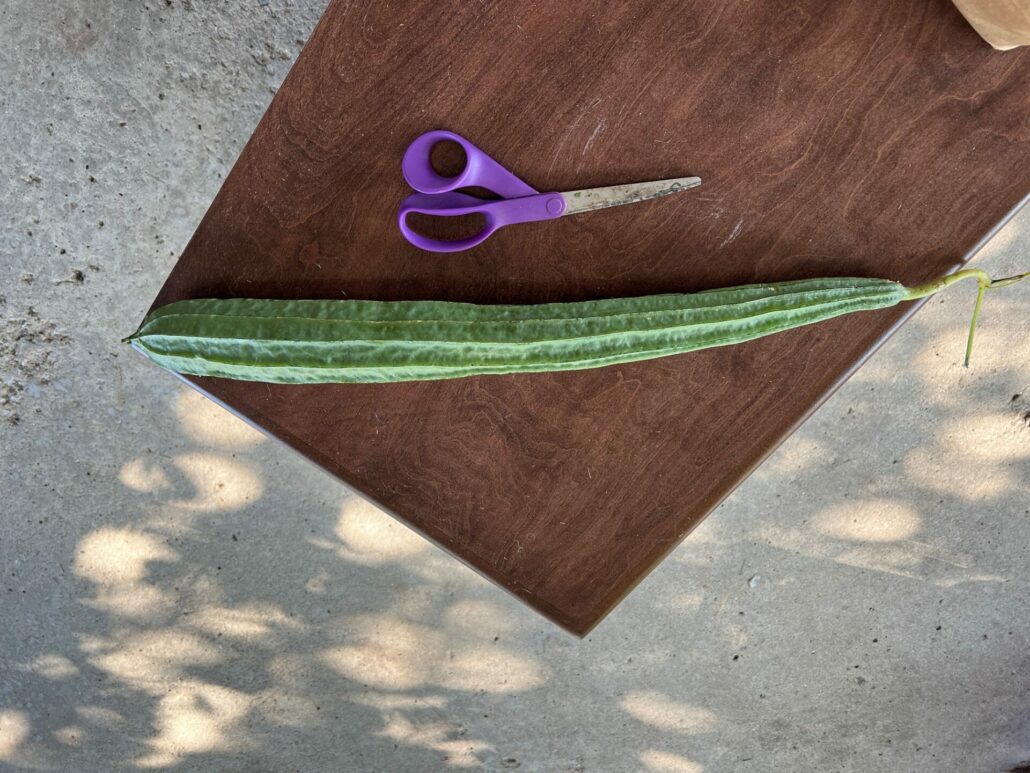 I found it in my garden.  No, not my vegetable garden – in the flower garden – growing on some vine.  It had a curvy(ish) younger sibling, but I tossed that one.  This looks really cool, and I would like to know what it is.
Now, of course, I have to add the news that Jack Smith is asking for some kind of specific gag order so Trump will stop pissing in the jury pool.
BREAKING: Jack Smith is seeking a gag order to restrict trumps pre-trial extrajudicial statements. 1/ pic.twitter.com/YT5kFMpMjH

— Mueller, She Wrote (@MuellerSheWrote) September 15, 2023