Weary. You do the work.
Here is my sister's dog, Huck, and a friend: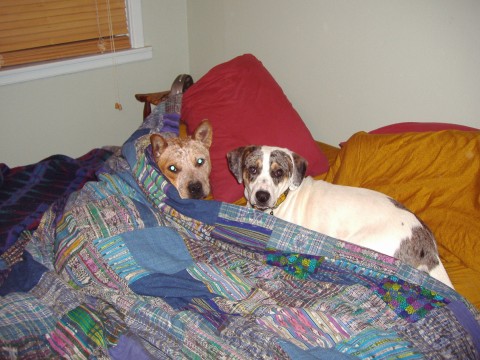 I will be back later with some debate threads. I really don't even care to watch, other than to watch McCain flail wildly about Ayers, now that he has been goaded into actually saying the stuff to Obama's face rather than cowering behind the RNC, surrogates, and Palin.