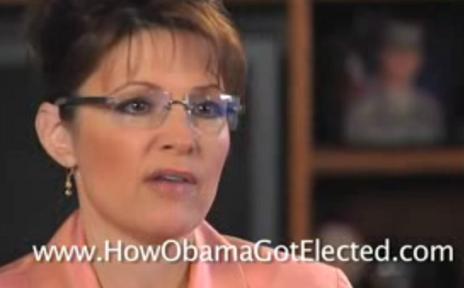 I'm with TBOGG– it does seem a little unfair to run "How Obama Got Elected" underneath Sarah Palin's smug mug for this entire interview, because John McCain made enough mistakes in his own right that you can't pin the whole thing on the Wasilla Wingnut. On the other hand, I love her assertion that she would have been treated better had she been a Democrat. Always a victim, these Republicans, what with the media out to get them and everything.
I guess it is probably pointless to dig up all the fawning media coverage she got after reading the speech someone else wrote for her at the convention (I remember the terms "electrified" and the phrase "a star is born") and what not. I guess it is pointless to mention that it was only after she lied repeatedly about the bridge to nowhere that the media started to question her, and that it was after she refused to answer any questions for weeks on end that they started to get pissy. I guess it is pointless to note that it was Palin's own disastrous interviews with Gibson and Couric that cemented the view of her as a dim bulb.
She's got her facts, and she is sticking to them, and I say "You go, girl." If I know anything, it is that America hates losers, and Sarah Palin seems intent on spending the next few years reminding everyone what a loser she is. More power to her.