So I picked up a FURminator deShedding Tool
on the way home from work. Here are the results: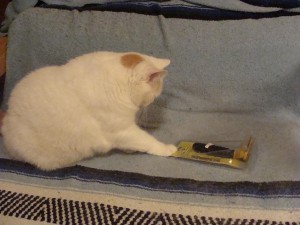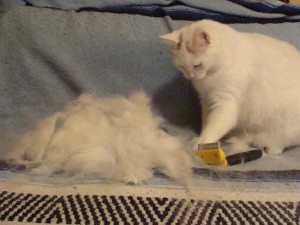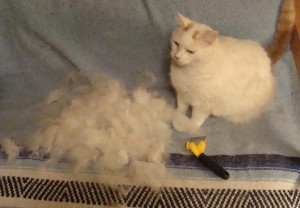 At any rate, I simply can not believe how much hair that thing pulled out of him. It. Was. Everywhere. And mind you, I brush Tunch every morning because I want to keep the hair down and want him to have a healthy coat, but this furminator just kept getting more and more hair out. When I finished, I had to take the blanket outside and shake it out and then throw it in the wash, as well as vacuum the room twice. It took quite the clean-up. On the other hand, Tunch's coat looks and feels amazing now, so I highly recommend this thing.
BTW- I "introduced" him to the furminator before using it. I let him mess with the package for a bit, then took it out of the package and let him ignore it for a bit, then and only then did I use it. That seemed to keep my bleeding to a minimum.
In other news, my HEPA
is now on suicide watch.
*** Update ***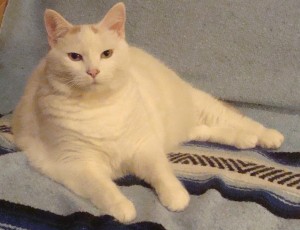 An action shot of Tunch re-furring the freshly laundered blanket that covers the futon in the study. MmmmMmm. Warm blankets.
I think his coat is visibly better looking after furminating.