I was going to do a big post comparing the rhetoric downplaying the size of protests in the 2003 era and the current tea party, but what it boils down to is I am just too lazy to do the research. Instead, I will just use pictures.
A few bitter cranks in San Francisco protesting the war in 2003: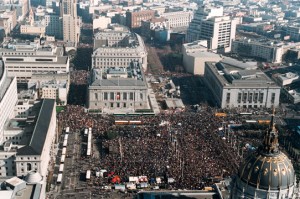 Citizen uprising in Georgia: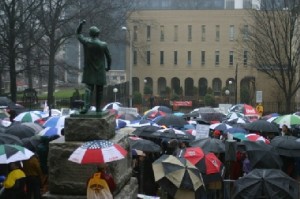 And for documentation purposes only, the new "Moran" picture: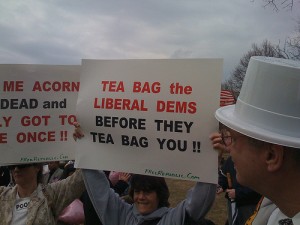 If you get a chance, check out the caption under the Ron Paul protesters here. That made me snort.