No wonder they support Palin so much. Much like their goddess, they don't know what the Bush doctrine is, either: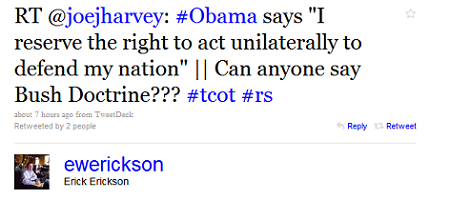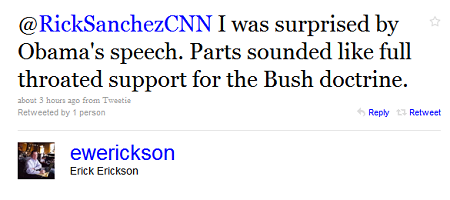 The Bush doctrine isn't about the President unilaterally defending the country. The problem with the Bush doctrine is that it upended years of practice and established a policy of preventive war, which means that it is just kosher to invade anyone you perceive as a threat, so long as you can get five Weekly Standard interns together in the Office of Special Plans to agree a country was a threat and needed to be invaded because they might do something to us one day. Or Saddam looked at us funny.
No wonder these guys love Palin. It's the blind leading the stupid.
And while we are at it, let me remind you all that Bill Kristol is still on the Washington Post payroll but they didn't have the funds for Dan Froomkin.