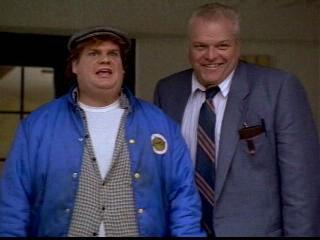 Tommy: Did you hear I finally graduated?
Richard Hayden: Yeah, and just a shade under a decade too, all right.
Tommy: You know a lot of people go to college for seven years.
Richard Hayden: I know, they're called doctors.
*** Update ***
And as I am post this, MSNBC is reading Sarah Palin's twitter feed. Shoot me.