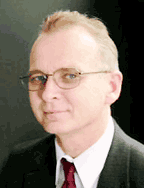 This guy had the balls to say the following last night on the News Hour:
As a practical matter, if Representative Grijalva is pulled over for driving through a red light, and the officer stops him and says, "Sir, what is your immigration status?" and Mr. Grijalva says, I'm a United States citizen and proud of it, that's the end of — that's the end of the inquiry in this situation, unless the officer has a reasonable suspicion that Mr. Grijalva is making a false claim to U.S. citizens — so, U.S. citizens and legal residents are very well protected in this bill.
Is it too much to ask that the supporters of the Driving While Brown Act of 2010 find someone who doesn't glow in the dark to trot out their bullshit? I'm sure they can find a "Miguel Acero" to take the edge off alienating the fastest-growing voting bloc in Arizona, a state that will be majority minority by 2015. Otherwise, I'm just going to have to conclude that they aren't even trying.