I was lucky enough to remember to put the camera on the end table next to the chair, and caught these snaps. For those of you wondering what the wild and crazy decadent nights at Balloon Juice HQ look like, this is it: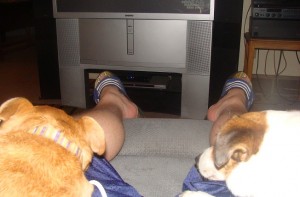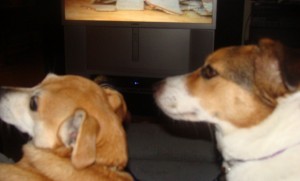 I can't believe it was just a little over a year ago and I was debating whether I should get a dog. If you don't have kids, you owe it to yourself and the animals to have pets. Trust me, your quality of life will go through the roof.
And while we are at it, don't forget to get your Balloon Juice swag at the CafePress store. All proceeds (and by all, I mean 100%) go to the lovely folks at Charlie's Angels Animal Rescue to support their mission.