Little under a year ago, I wrote the following:
I just got back from Kitty Prison. Was not as impressed with Shayla this time around.

I did, however, find a dog who I am going back to check out tomorrow. 4 year old terrier/chihuaha mix named Missy, who was rescued from a crazy cat lady who had 22 cats and 4 dogs. Missy is a touch neurotic and afraid of everything, but very sweet. I'm going to visit her this next week and see how things work out. It took an hour, but I got her to stop shaking and to lie down while I pet her, but she is going to need a lot of work.

I wasn't even going to look at dogs today, but as I was leaving, I saw her through the glass looking at me and she was just so sad and scared.
I wonder how that worked out…
*** Update ***
"Missy" still looks neurotic, as you can plainly see: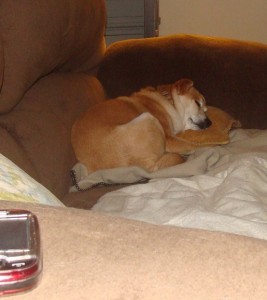 Spoiled rotten, as they all should be.
Also- just caught a very slimming picture of Tunch: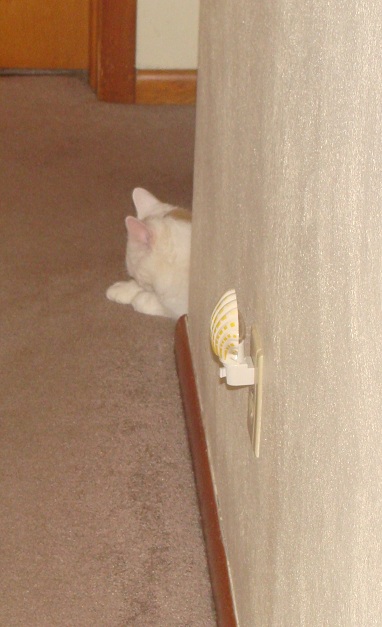 Go with whatever works, Tunch.