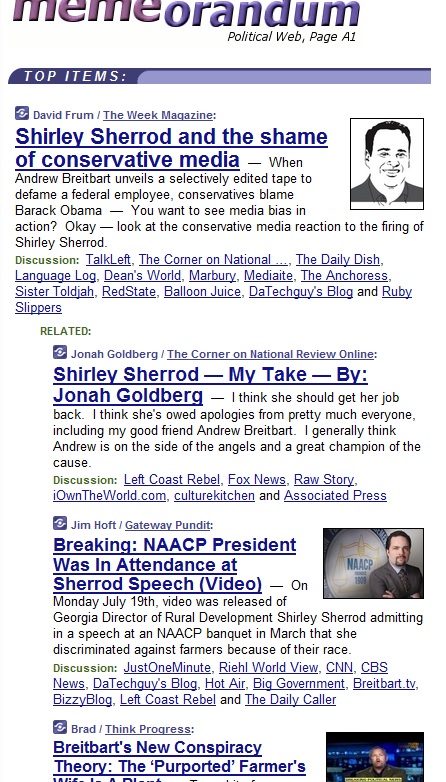 BTW- lost in the ginned-up race-baiting is the fact that Obama today signed a historic financial regulations bill and that the Democrats were able to overcome near universal Republican opposition to unemployment benefits extension and provide relief to millions of Americans.
Mission accomplished. Win the news cycle, fire up your base about how the real racists are the folks in one of the oldest civil rights organizations in the country, turn off the public at large to politics in general, and obscure administration legislative victories and Republican malfeasance regarding the economy. That you have progressives furious with Obama is just a bonus.
No need for the scum involve to apologize- this was a success. On to the next smear. It isn't like Andrew Alexander, Clark Hoyt, and the staff at Fox News are going to approach your next claims with more skepticism.
BTW- can you imagine what would happen if someone attempted to claim the real anti-Semites are the folks at the ADL? Because that is exactly what the teahadists and wingnuts are doing with the NAACP.