The blogmistress has received my compiled list of desired changes, and is working on rewriting the code and the like. We're doing everything offsite on a test server so that "the nards wont be interrupting while we poke at it." Man, does she know you guys or what? At any rate, you should be seeing some changes over the next couple of days.
Also, just in time for the holidays, we have this: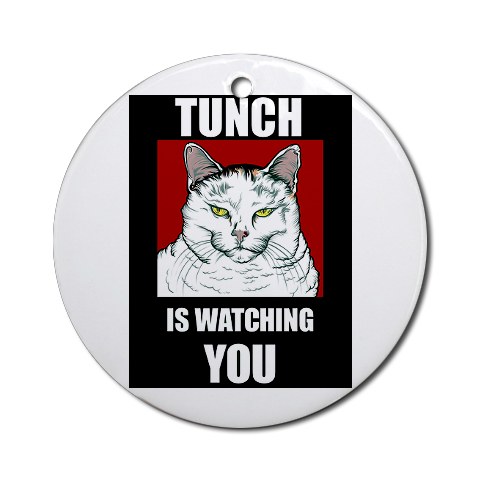 Brighten up your holidays with Tunch's icy glare!