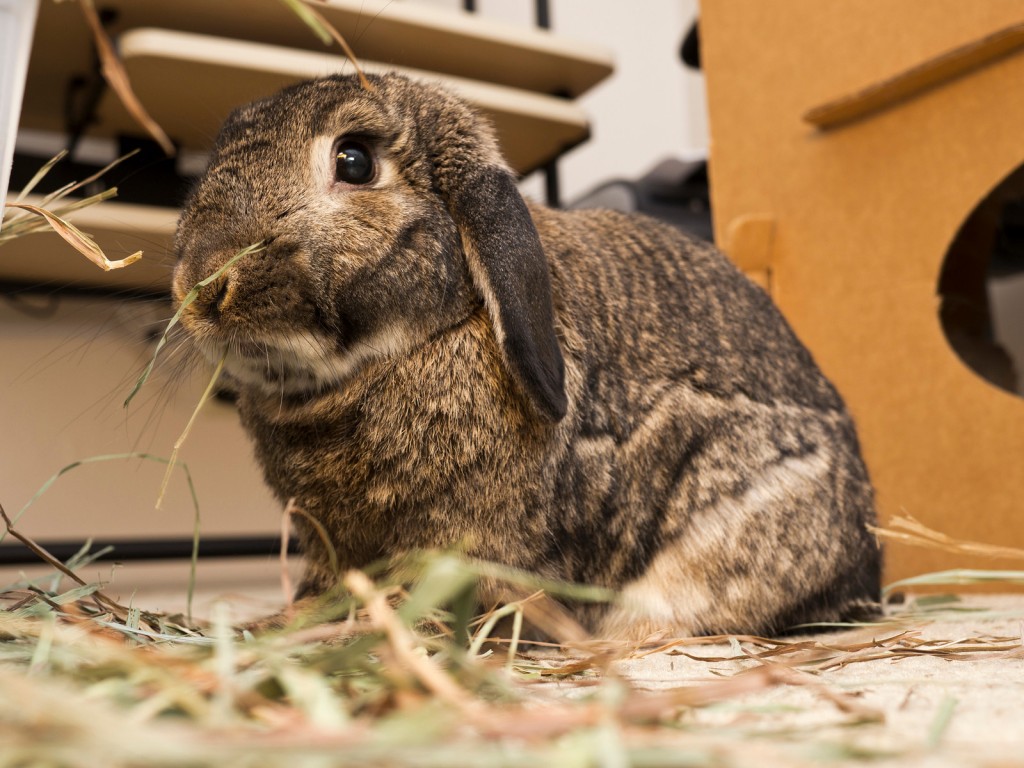 __
I can't resist sharing some of the stories people included with their photos for the calendar. From commentor Aaron:
Do I have the bunny for you!
__
This is Joey. He is a rescue rabbit who has been living with us for 6 happy years. He was rescued from a shelter; his brother abused him, so he was a bit scarred up when we got him, but he's healed completely and he loves people and dogs now, though he is still wary of other rabbits. He certainly knows how cute he is, and he is utterly fearless to a fault. Joey loves salad, hay, and balloon juice.