…That has such people in't!
Which is my way of wondering who the heck are the 23  47 54 Iowa GOP caucus-goers (as of the 48% 79% 89% reporting mark) who have considered long and hard, and cast their votes for…
…wait for it…
wait…
….wait
None other than Herman Cain!?
Some things passeth all understanding — which is another way of saying that some folks should not be out at night without their keepers.  And that the Iowa caucuses are a pitiful excuse for a small "d" democratic process of selecting the next person to have a finger on the button.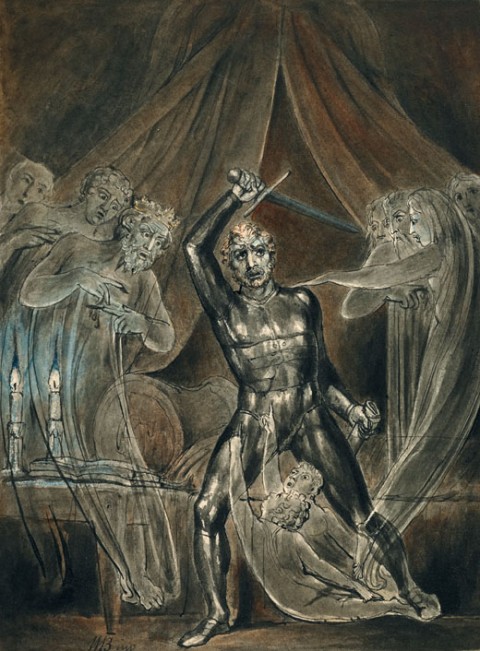 Image:  William Blake, Richard III and the Ghosts, c. 1806