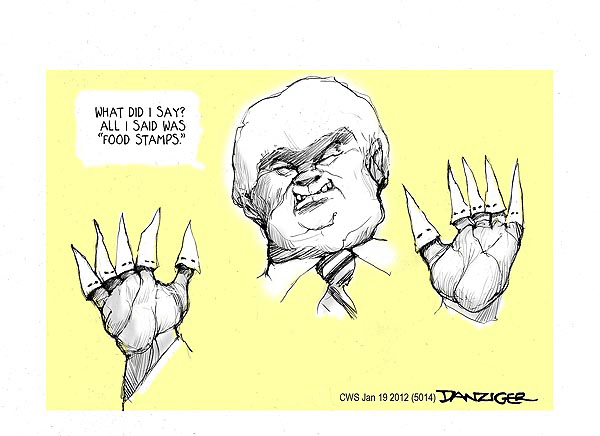 (Jeff Danziger's website)
__
There are many excellent contemporary political cartoonists (and goddess knows we give them plenty of material), but I remain convinced that Jeff Danziger is the very best of the very best.
__
But if you're looking for the polar opposite, Jezebel has a gallery of the worst political t-shirts of 2012 (so far).
__
Anybody got happier plans for the day than watching the Republicans further embarrass themselves?